About this exhibit
Like many college campuses, the University of Cincinnati has a history of protest and rallies through which students, faculty and staff have expressed their First Amendment rights.   The Archives and Rare Books Library has collected posters, flyers, and advertisements related to protests and rallies on campus from the late 1960s through the 2010s.  These collections are available online through the libraries Digital Repository.
This exhibit focuses in on two specific time periods in campus history that bookend ARB's protest collections - protests against the War in Vietnam and protests related to a white supremacist wanting to speak on campus in 2016.  To learn more about each of these events, click on the links above.
The larger collection in the Digital Repository, includes posters and flyers protesting the Persian Gulf War (1990-1991), the Bosnian War (1992-1995), the Iraq War (2003-2011), and various peace movements on campus. There are also posters and flyers for rallies, protests, and events supporting Black Civil Rights and human rights.  The majority posters and flyers were created by University of Cincinnati students and student organizations, although there are also faculty created posters.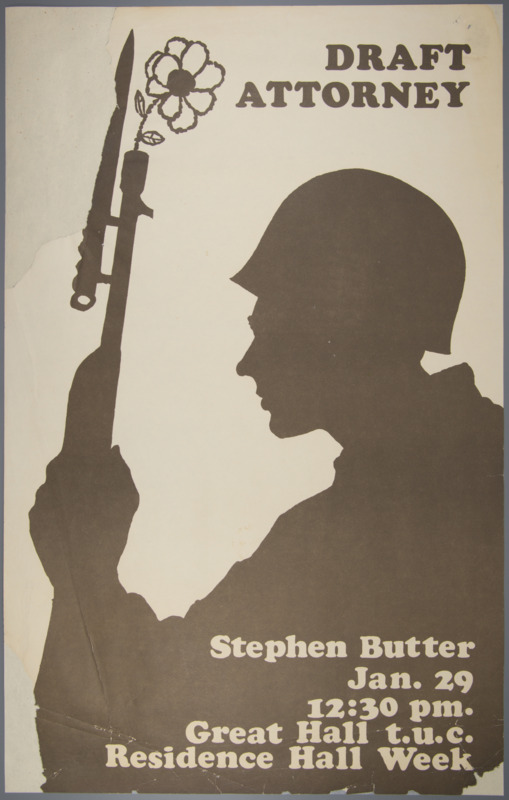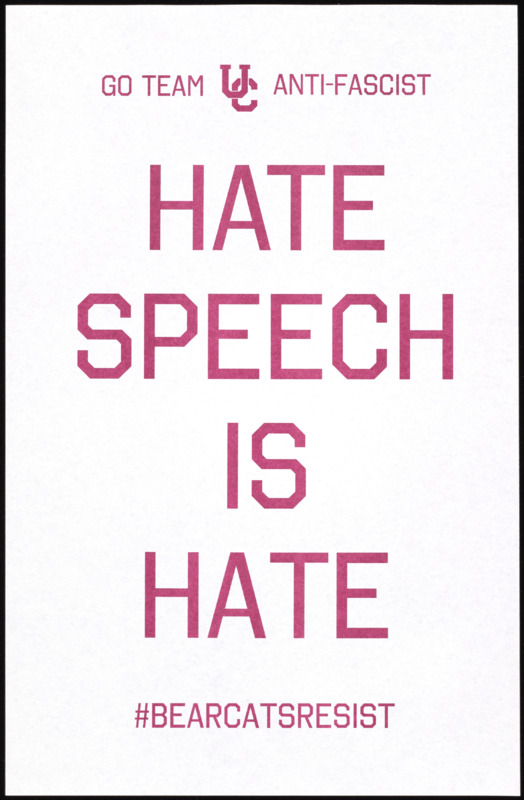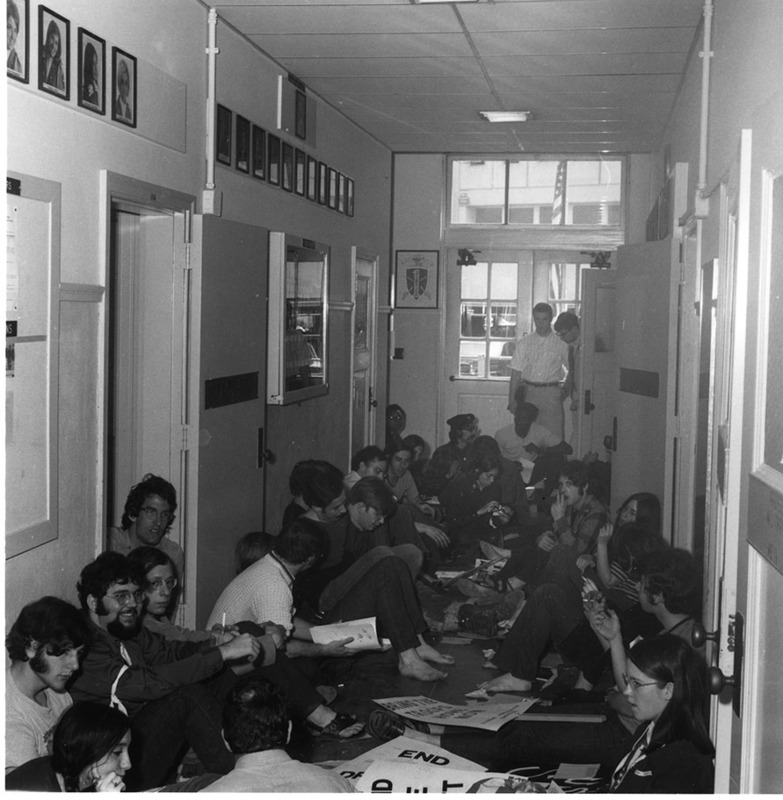 This exhibit was created by Class of 2024  Communications major,  Marvin Jones, OhioLINK Intern, 2021-2022.