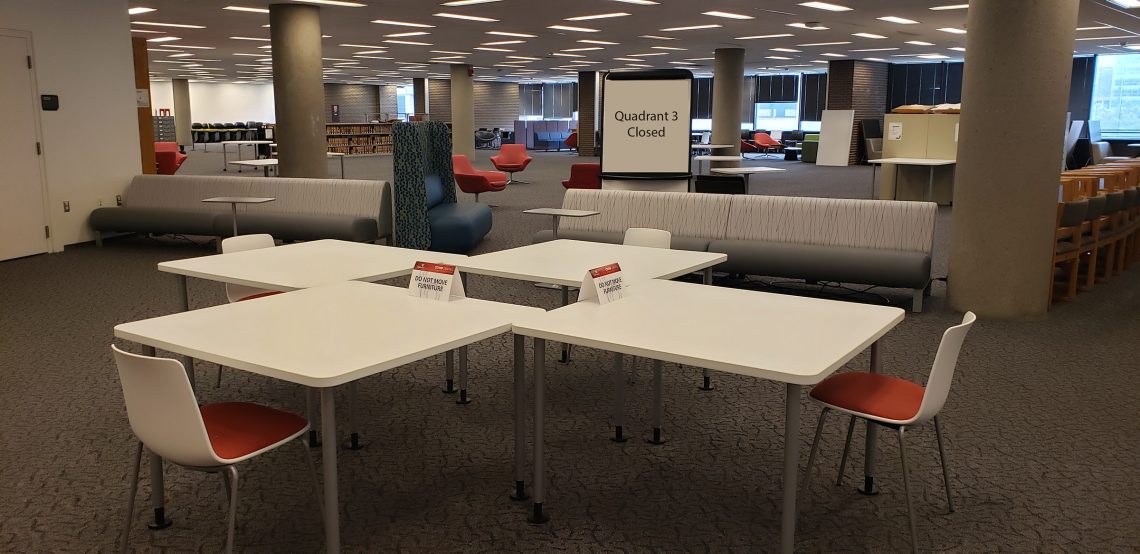 A Photo Montage of the past academic year.
---
The first half of the academic year found most faculty and staff working remotely, while a dedicated core continued to work onsite. With the start of the 2020 fall semester, UC Libraries re-opened library facilities to the UC community in a limited, phased approach to ensure social distancing. The stacks remained closed and areas of each library were closed off. Users could still access library collections through the widely used Click & Collect request and retrieval service, and receive assistance through online instruction and the popular CHAT reference service.
Social distancing, sanitation stations and marked walking routes helped to keep people safe in the libraries.
Meanwhile, the Libraries continued to plan and host events.
The patio at Walter C. Langsam Library continued to be a popular place to gather safely (during nice weather).