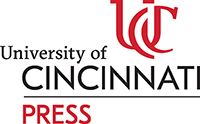 Interviewing Dean Wang and Liz Scarpelli about the University of Cincinnati Press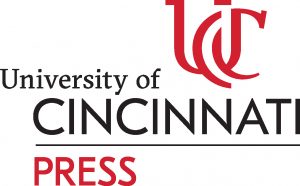 Last month, the University of Cincinnati Press celebrated its first anniversary. We caught up with Dean and University Librarian Xuemao Wang and Press Director Liz Scarpelli to discuss the state of the Press and its progress so far.
What is your vision for the University of Cincinnati Press?
Xuemao: When talking about my vision for the Press, I like to start with an opportunity that surfaced about two years ago. It began with a conversation between me, a former board of trustee member and former UC President Santa Ono about how the University of Cincinnati, an R1 Research University, did not have a strong arm for the dissemination and creation of scholarship- an academic press- something many other R1 universities already have. We talked about how great an opportunity it would be for UC to establish a Press, one aimed at new modes of scholarly communication in the digital world, and launched in time to play an integral role in the university's bicentennial.
After that conversation, I, as Dean of the Libraries, was encouraged to explore this idea. I saw it as an opportunity to create a fuller scholarly communication ecosystem, one related to not only the Libraries' traditional mission, but also the emerging one. In this ecosystem, the library has performed a very fulfilling role in terms of acquiring, organizing, disseminating and preserving knowledge, but the library has not been involved in the creation of knowledge, and the publishing of scholarship, in which the press plays a role. I saw an opportunity with a press and libraries working together to have a shared and more integrated mission with this ecosystem to serve the university.
After that, we began an inclusive process; I chaired a presidential task force that, in turn, engaged the faculty senate and broad campus communities. The senate eventually passed a resolution to support the creation of a press and that process led to the hiring of Liz Scarpelli, our press director.
My vision for the Press, communicated since the beginning to the task force and other stakeholders, is to focus on creating innovative academic publishing. What "innovative" really means is to be disruptive to the current academic press business model- which is quickly becoming unsustainable- with the hope of creating a new model that is mission-driven and impact-centric.
The second part of my vision is to invent and create new processes and new modes of scholarship. This goes beyond disrupting existing processes. We need to invent something new, something that doesn't currently exist. That is something I feel even more excited about. Those visions helped us to gain visibility, and it is through that visibility that we were able to attract Liz to our university. That is the vision that we are developing for this press.
Liz, how do you feel you have interpreted this vision?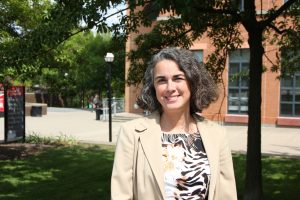 Liz: The Cincinnati Model re-imagines both the content and the financial model of traditional presses. Our publishing list includes scholarly and practitioner books in social justice, community engagement, collective impact and regional studies across all disciplines with a particular interest in books that are transdisciplinary and bring scholars of one discipline together with another discipline to discuss and debate common problems and research questions. We also intend for some of our list to focus on theory to practice and to expand the traditional scholarly audience to the practitioners in the field.  Since our list deals largely with the community, this is an opportunity to create a niche market for ourselves by encouraging our authors to write in a style that is appealing to those working in the field, from community leaders to NGO directors, advocates and social workers.  Most university presses (UPs) do not focus on this aspect of the market and so we feel this is a real opportunity for us based on our publishing list.
When you think about new forms of scholarship, our benchmarks look at content. Is this content different from the content that is published at other university presses? That might relate to audience, accessibility or availability. Operationally, workflows are another big area that we look at. How can we leverage the talent, the expertise, the relationships of the library and the university in a way that reduces our publishing overhead? We aim to initiate collaborative processes rather than silo the press.
We also ask ourselves how that looks from a financial model. What is the impact to the Press, to the library, to the university? What is the impact to the bottom-line budget of an individual book? How can the overhead for publication be reduced through shared resources? Are we competitive with this model and do we offer a good experience for our authors and readers?
That's really what we are exploring at this moment when we talk about the vision. From tools to platforms and content, everything is analyzed and evaluated by those benchmarks and metrics.
What's the status of the press? What have you accomplished so far?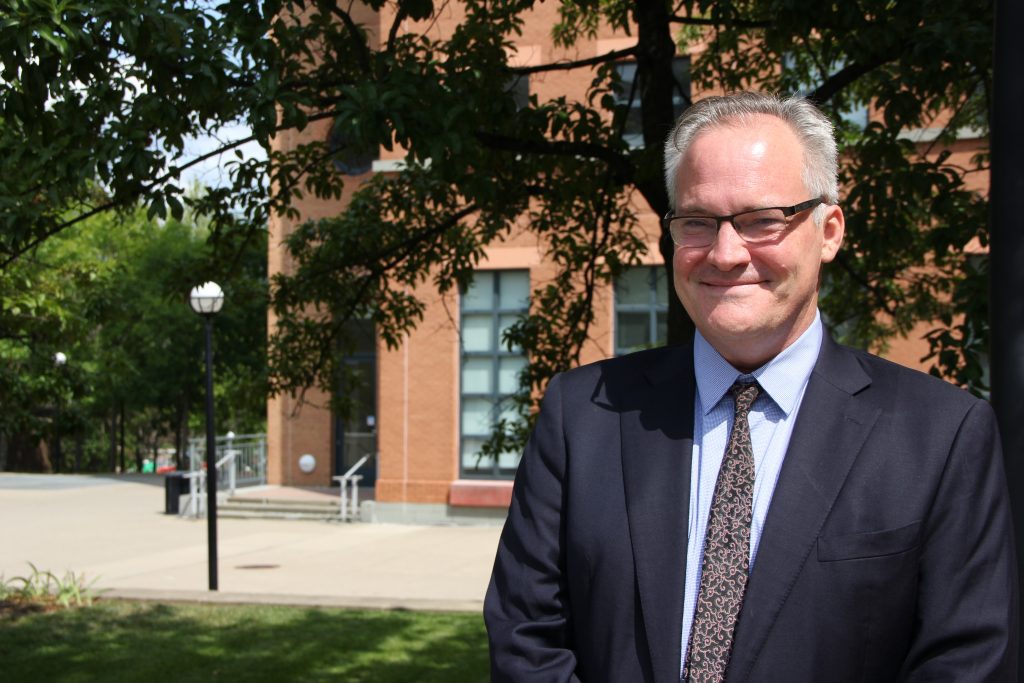 Liz: We just celebrated our first anniversary. In the first year, we've developed some of the critical components of the Press. We now have to add the pathways with which to get there. So far, we've hired a dedicated acquisitions editor, Michael Duckworth. We redirected the work of scholarly communications strategist Mark Konecny from the Libraries to the Press and broadened his role to focus on library publishing services. We've also added critical support roles, including a GA who works as our editorial assistant and an admin part time.
We have started to create a brand for the press, working with the director of library communications, Melissa Cox Norris, to promote and brand our profile, both internally and externally. We're talking to so many different individuals – potential authors, faculty, peer presses, retailers and institutions that will purchase our books – to introduce them to the Press and in particular to our vision and what's different from the other 140 AU Presses worldwide. Customers are different from readers. Customers are middle people who buy books, which eventually get into the hands of our readers, the actual end-users. Publishing is a very funny business in that you often don't end up working directly with your end-user. It's one of those few business where you work with those middle people much of the time.
Tell us a little about CLIPS (Cincinnati Library Publishing Services)? What is it and how is it associated with the press?
Liz: CLIPS is actually one of our imprints. A publisher will often have different imprints that target different aspects of a field or different types of audiences. It's a way to have a mini or micro publisher with a different identify within a publisher.
Specifically, CLIPS works exclusively with the university community across all disciplines with a focus on the areas of conference proceedings, open access and textbook affordability projects, and faculty and graduate student journals. CLIPS allows us to work more broadly with the university by offering professional publishing services to our faculty for materials which are largely open access or self-distributed using a cost-recovery model.
What collaborators have you established, both internal and external?
Xuemao: From the dean's point of view, and what I've tried to establish for Liz since she came on board, is to connect her with what she calls listening interview tours with my fellow deans. She has done many interviews with deans, associate deans and, in some cases, college department heads. Those are the internal collaborations I've try to build with the Press.
Liz: Absolutely. In establishing a new press, there's a tremendous amount of education and relationship building. It would not be possible for the Press to exist without all the work Xuemao did to garner support before I arrived.
One of the problems many university presses face is that they are siloed from the rest of the university. Relationship building and collaborative opportunities we are exposed to as part of the library have been important to us. I've spent the last year doing a lot of bridge building. We've established a faculty advisory board that is responsible for the editorial vision of the Press and guarding the imprimatur of the press. They ensure that the projects we take on are properly and rigorously peer or expert reviewed and in keeping with the publishing goals of the Press. The board reviews and votes on most of the books the press publishes. They may have questions or suggestions that we often take back to the author.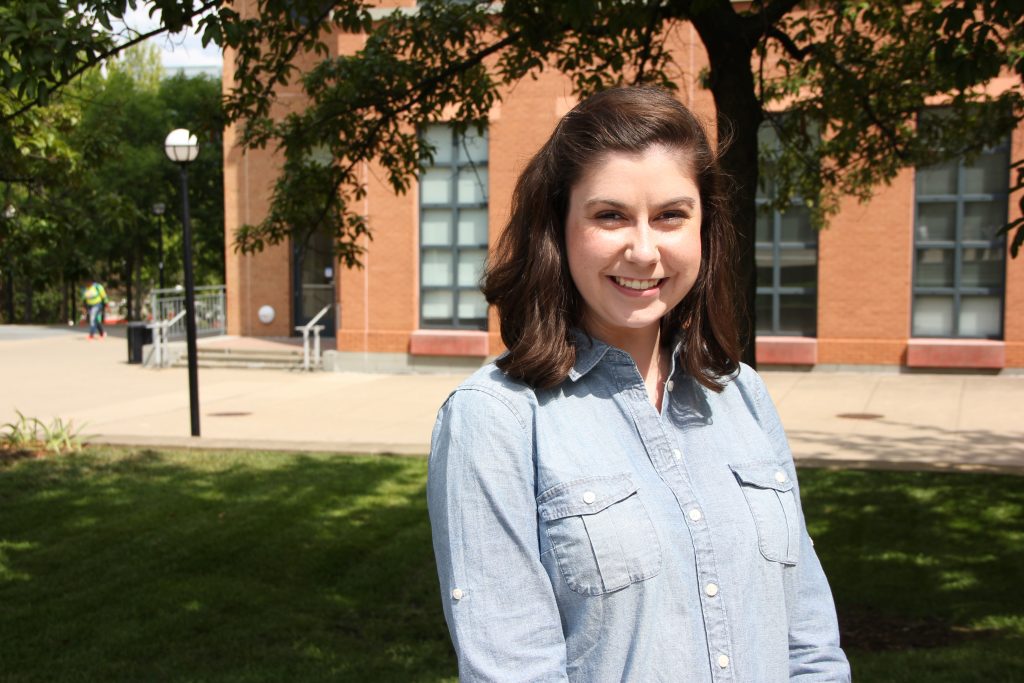 As I mentioned before, we have established a graduate assistantship, Sarah Muncy, from the College of Arts & Sciences who works as our editorial assistant. She has been invaluable. We hope to mirror that program, both in the College of Design, Architecture, Art, and Planning and the Lindner College of Business, by adding both a production and marketing/sales intern. We'll also look at potentially pulling in undergraduates to work on various aspects of publishing from publicity to social media to event coordination and e-book creation.
In terms of content, we've had excellent collaborative conversations with many of the colleges. We have several series under discussion at the moment, all stemming from what I'll call signature or flagship programs within the university. That's an excellent way for us to collaborate with the university and help raise the profile internationally and in a lasting, permanent way. We have a wonderful series we hope to present to our board this spring in community engagement co-edited by a faculty member from UC and another university. This will be our first opportunity to have a series that emphasizes interdisciplinary research methods and brings together authors from both inside and outside UC. We've also had a number of conversations with other presses about potential collaborations, both in distribution and creation of the content.
None of these things happen overnight. It takes a long time to get these partnerships and collaborations just right. Sometimes you know you want to work with a particular unit or press, but the timing or opportunity isn't right. So you just keep talking and looking for the right opportunity to connect.  For the most part, the partnerships we are looking to establish will expand our publishing lists, provide economies of scale, create a backlist and stronger presence in a certain field or add core competencies in a full or part-time capacity to our existing staff or workflow. I think that's particularly important, since we are a start up, so each relationship we solidify moves us further along the path to creating the Cincinnati Model or defining our profile and brand in the academic and publishing community.
Xuemao: Let me come back with a few more comments about the external collaboration. Since the Press was established, I have encouraged Liz and her staff to visit a couple research libraries. They went to Indiana, Michigan, where else?
Liz: Last summer, May Chang, UC Libraries chief technology officer, and I took our teams to the University of Michigan Press and the University of Indiana Press to connect with their press directors, IT development teams and scholarly communication coordinators. Those collaborative days have been extremely beneficial to both our Press and the presses we visited.  It's unusual for IT to be part of the process and I'm excited to create this holistic, inclusive model for the Press as we build the infrastructure.
Next, I am going to University of Wisconsin Press for a partial week-in-residence where I'll focus on the business, production and journals workflows and meet with their editorial board and key personnel. Later, I'm headed to Fordham University Press, the University of Nevada Press and University of Kentucky Press.
Xuemao: Those universities, most of them have an integrated model like we are trying to establish with this fuller ecosystem of the press and library working together. However, we have created a brand new Press with its birthplace rooted in the library. That's an important thing to mention. In the coming months and years, I'll continually to encourage Liz and her staff to participate in the broader scholarly community. This spring, for example, Liz is going to the CNI conference. There's where the second dimension of my vision about new modes of scholarship comes in, and I want Liz and her staff to have the opportunity to explore this community.
What are the priorities for the next twelve months?
Xuemao: First, the Press needs to establish itself, particularly in its traditional, monograph-centric operations. They are working on five titles for the coming year, which is important for our Press to be recognized as a serious academic press. After that, I want the Press to explore our second mission, which is new modes of scholarship. That would require the Press to deepen their collaboration with our Digital Scholarship Center and with university cluster hiring, such as the Digital Media Collaborative (DMC). Those are the opportunities I see coming in the short term.
Liz: Building on what Xuemao said, the first priority for the Press is bringing out that first list of monographs, which will start happening later this fall. It is critical that this list illustrates some of the key areas of our social justice, community engagement, regional studies focus as well as starts to highlight what's different about Cincinnati, and why we feel that there's a different model that we can offer.
Carefully shepherding these books through the production process is critical. We are trying to build awareness and establish our brand.  At the moment, my attention is on setting up distribution and marketing for the first books. That first list will start to attract new authors and will become a calling card for us. Every book that we publish will signal the types of books  and authors we are looking for.
I'm also attempting to create workflows without creating redundancies for us or the Libraries. It's easy to say we need to hire this type of person or this type of skill set, but frankly the idea is to build an integrated press that's embedded in the library. That requires us to think critically and strategically about all the potential needs of the Press and to consider where we already have the expertise within the Libraries or the university to meet those needs. Where we already have skill set, I prefer to build up that area to properly incorporate the Press.
Furthermore, our Press has a commitment to publish regional books. I feel that's even more important here in Cincinnati because beyond a certain radius, there's very few people who know about the city. As part of the strategic directive from President Pinto to grow awareness of the university, we feel strongly that the Press, through its regional list, can help either with public scholarship monographs that about the region or books for a general reader in culture, politics, recreation, history – just about anything on the Greater Cincinnati area.
Xuemao: Let me come back one more thing I should mention for priorities. If I call them the three pillars, three to-dos: develop the academic publishing list and new modes of scholarship, further articulation about CLIPS and its function, integration with the Libraries' scholarly communications activity. That should also be a priority.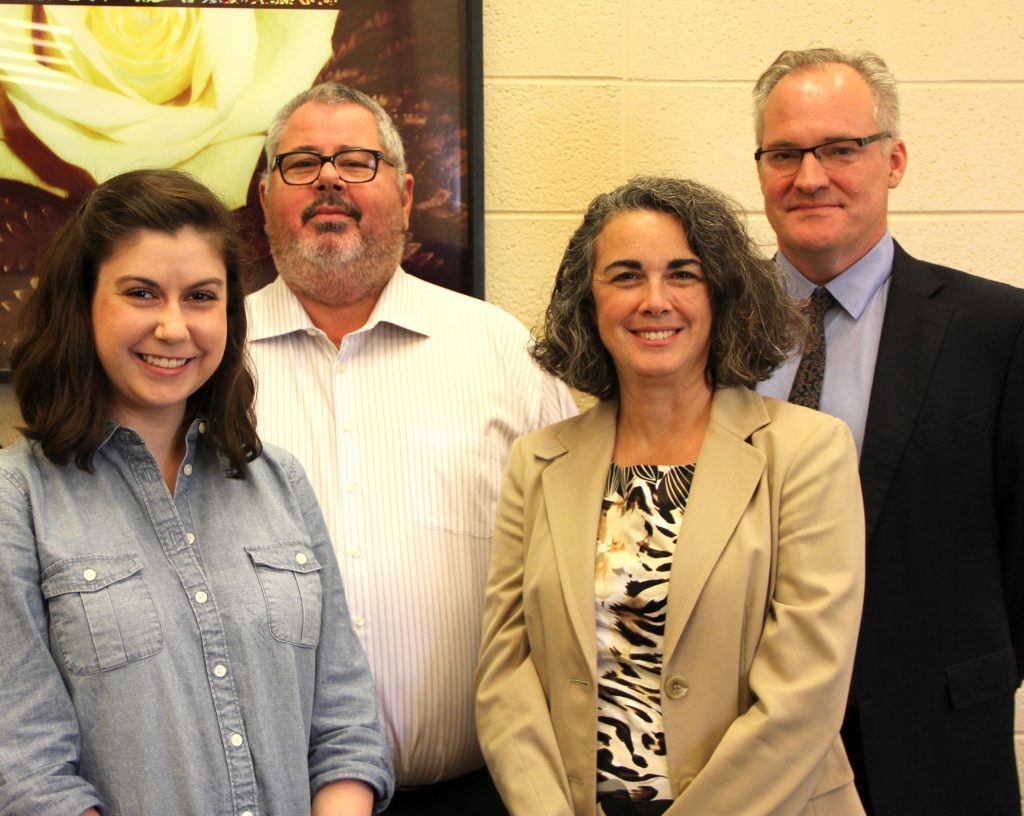 Final thoughts?
Liz: I think we will continue to evolve over the next several years. Our model requires us to be extremely agile and not be afraid to pivot. As we start to get conversations going, whether it's with internal or external partners, we're very encouraged. There's excitement around the Press, in what we're trying to establish here. The Press will publish physical books, digital books and, when funding is available, open-access books. I think the important thing to remember is that we are intentionally flexible and agile, and that we are keeping ourselves in that way so that we can quickly move when we see an opportunity that allows us to flourish.
Xuemao: I agree with Liz. I continue to share that excitement about the establishment of this innovative Press in the University of Cincinnati. I hope that working together we can turn that excitement into concrete deliverables and results that will fulfill the vision of this Press. I do believe that innovative academic publishing is one the distinctive areas of excellence for the University of Cincinnati Libraries operation.