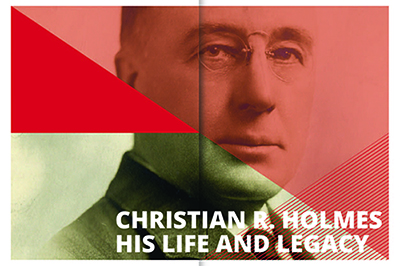 CANCELLED – Cecil Striker Lecture to Focus on Dr. Christian R. Holmes
Please note
After much discussion with our Advisory Board Chair Dr. Phil Diller, our Striker Lecture guest presenter Dr. Jack Gluckman and Winkler Center Director Lori Harris, the decision has been made to cancel this year's Striker Lecture and reschedule Dr. Gluckman for next year, which we hope will be under much more pleasant conditions.
We are very sorry to have to do this. We certainly hope to plan some programming on other health history topics between now and Dr. Gluckman's Christian Holmes talk next year. Please stay turned. And thank you for your unwavering support of the Winkler Center's mission.
---
Save the Date for the Cecil Striker Annual Lecture presented by the Henry R. Winkler Center for the History of the Health Professions and scheduled for Thursday, May 7, 5-7:30pm in the Kresge Auditorium, 231 Albert Sabin Way.
Jack Gluckman, M.D., professor emeritus of otolaryngology–head and neck surgery, will present on Dr. Christian R. Holmes and his life and legacy.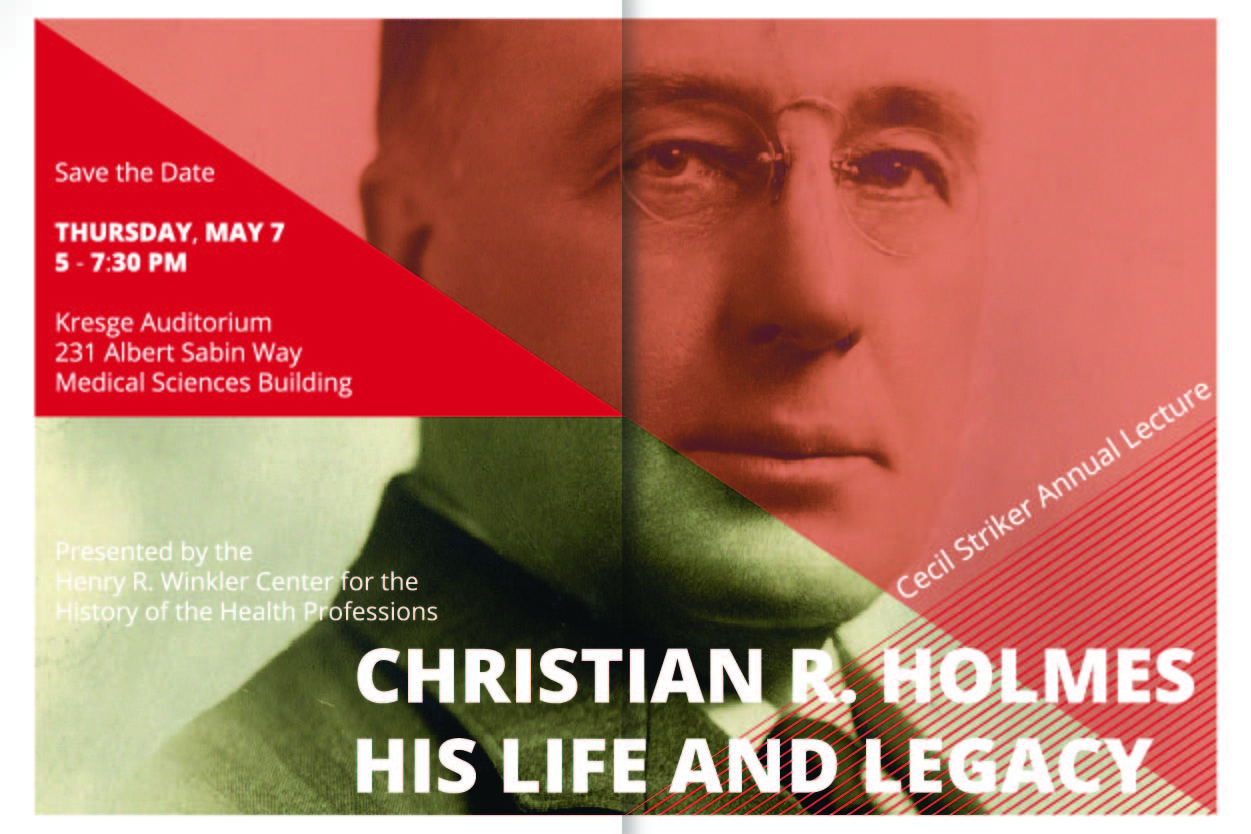 ____________________________
The Henry R. Winkler Center for the History of the Health Professions gratefully recognizes the generosity and foresight of the following individuals and organizations who have provided significant support to establish the Cecil Striker Lecture Endowment Fund. This endowment fund is a vital permanent resource to strengthen the annual lecture program.
Presenting Sponsor
Dr. and Mrs. Carl Fischer
Dr. and Mrs. Theodore W. Striker
Dr. John E. Bossert
Cincinnati Children's Hospital Medical Center
Supporting Sponsor
Dr. and Mrs. Michael K. Farrell
UC Health
Additional support provided by:
Dr. and Mrs. William B. Camm
Dr. and Mrs. Kenneth Davis, Jr.
Dr. and Mrs. Philip M. Diller
Drs. William E. Hurford and Lesley I. Gilbertson
Drs. Laura and Richard Kretschmer, Jr.
Cecil L. Striker, Ph.D.
Dr. and Mrs. Creighton B. Wright
To discuss a gift to the Winkler Center, contact Christa A. Bernardo, director of development, at (513) 556-0055 or christa.bernardo@uc.edu.