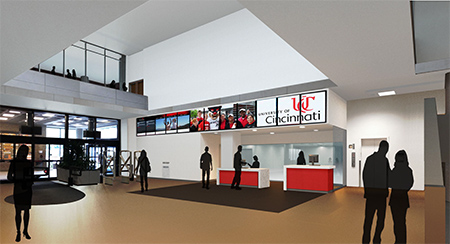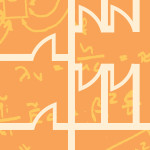 One of the four pillars of UC Libraries Strategic Plan is Space. The goal of this pillar is to "transform the concept and use of learning spaces managed by the library." Through the work of our Strategic Plan, UC Libraries will be recognized as the intellectual hub for students, faculty, researchers and scholars by providing engaging digital and physical environments, as well as powerful new tools and services that spark inquiry, support analysis and ignite discovery and scholarship as well as prepare emerging generations for lives of ongoing discovery.
This summer, several construction projects are underway that will allow UC Libraries to create exciting and innovative ways to deliver library services in both digital and physical spaces in order to connect to students, faculty, researchers and scholars in new ways and more directly.
Geology-Mathematics-Physics Library
A new, more inviting entrance is under construction for the Geology-Mathematics-Physics Library in Braunstein Hall. The entrance will be more visible and ADA compliant. The library is open during construction.

Langsam Library Classroom 462
Renovation has begun to enhance the space and improve the student experience in Langsam Library Classroom 462. The room will be enlarged and a curved, glass wall constructed for added visibility. New furniture will feature six large display screens connected to a main projection screen. Wireless access will allow for seamless connectivity to the Internet with laptops. The renovations to Langsam 462 are part of a university pilot project to create an active learning classroom. Four UC professors will use and test the enhanced classroom and provide feedback for use in planning similar spaces across campus.

College of Engineering and Applied Science (CEAS) Library Classroom 850
The CEAS Library Classroom (850D Baldwin), available for students, staff and faculty for group presentations and instruction, will be updated with more flexible furniture and easier access to technology.

Langsam Library Fourth Floor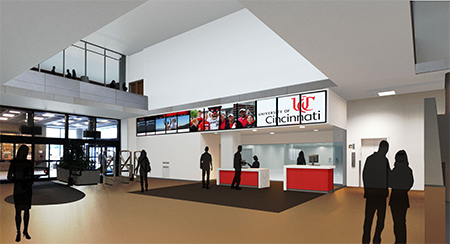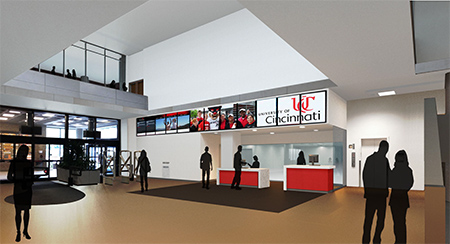 Langsam Library, and especially the busy fourth floor, is a destination of choice for UC students. Work will begin this summer to enhance the space to make it more inspirational, diverse, flexible, dynamic and collaborative, conducive for group and individual work. What were formerly two service desks located at the entrance of Langsam Library will be reduced to one desk, simplifying point-of-service for users. The Learning Commons (a.k.a. Info Commons) will undergo dramatic change with new comfortable and modular furniture, a central space for the Public Library of Cincinnati and Hamilton County's Popular Reading Collection, new public computers and wrapping of the concrete columns to provide additional way finding. The current Student Technology Resources Center (STRC) service desk will be moved up to be more accessible and to provide technical support for all of the fourth floor. In addition, a café is being planned for the front of the library.

A good library is ever-evolving and that includes its space. As students and researchers' needs change, so must the services and places within the library change. Come fall semester, people returning to campus will see an enhanced library space that is the intellectual hub of the university.