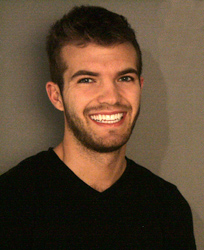 Support the UC Libraries Student Worker Scholarship Fund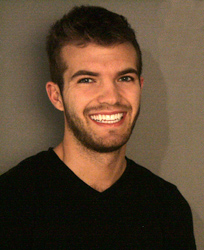 UC Libraries is grateful for the philanthropic support of alumni, friends and patrons that allows us to stay at the forefront of technological innovation and ensure access to the latest resources and information. Yet donors to UC Libraries can also make an impact on the lives of deserving students. A new scholarship fund, the UC Libraries Student Worker Scholarship, recognizes an undergraduate student at UC who has demonstrated excellence in service to the Libraries.
Jacob Laskowski is the first scholarship recipient – a student worker at the Robert A. Deshon and Karl J. Schlachter Library for Design, Architecture, Art and Planning (DAAP) who quickly emerged as a leader by taking on considerable research and graphic design projects. These efforts made the DAAP Library a more vibrant resource for other students and reinforced the Libraries' mission to provide a top-notch learning environment.
Your gift to support the UC Libraries Student Worker Scholarship will make a difference for students like Jacob and reward their hard work and dedication to UC Libraries. Donations can also support access to books, periodicals, electronic databases and journals, state-of-the-art technology and suitable research and study areas. Make a gift today!