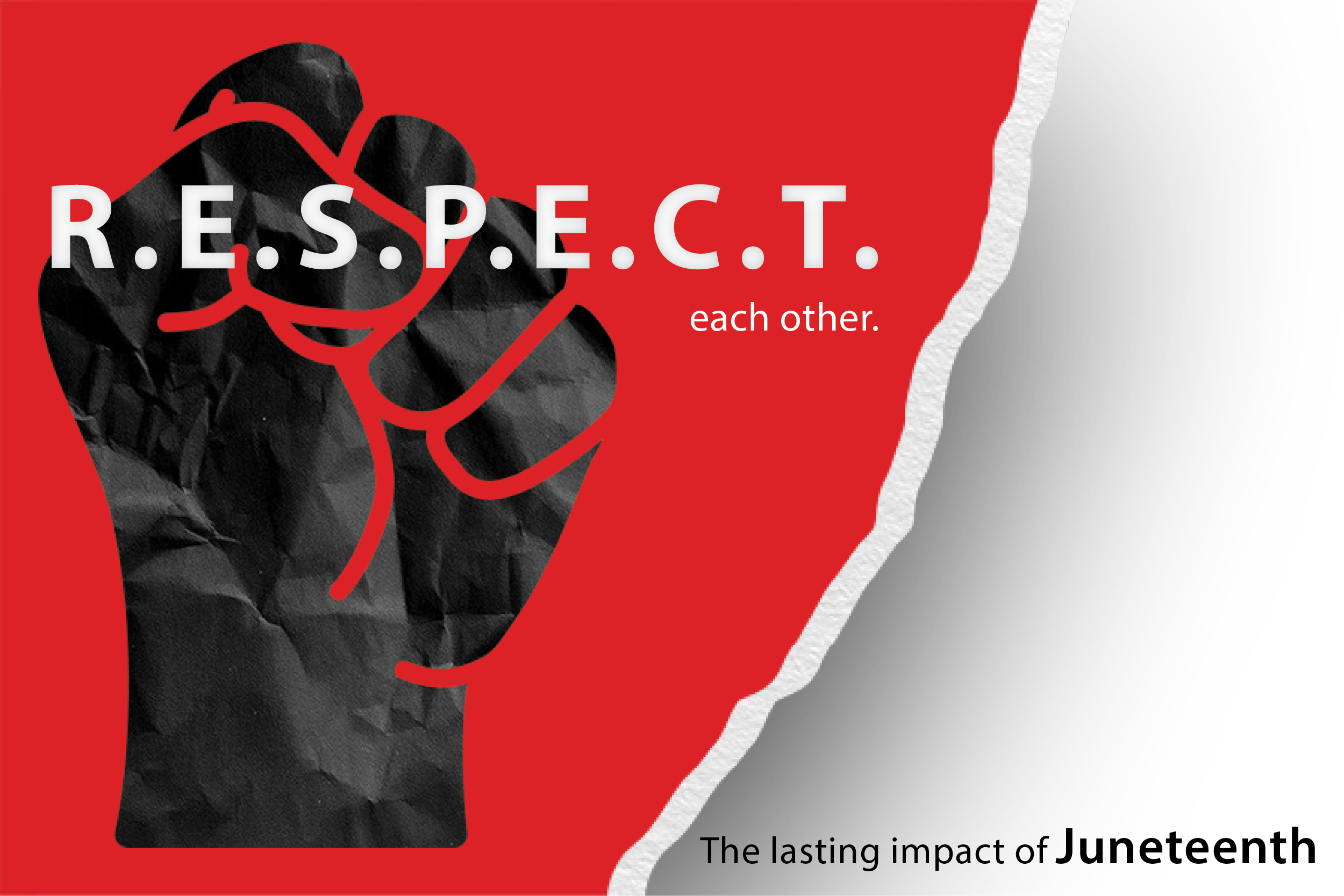 UC Libraries Commemorates Juneteenth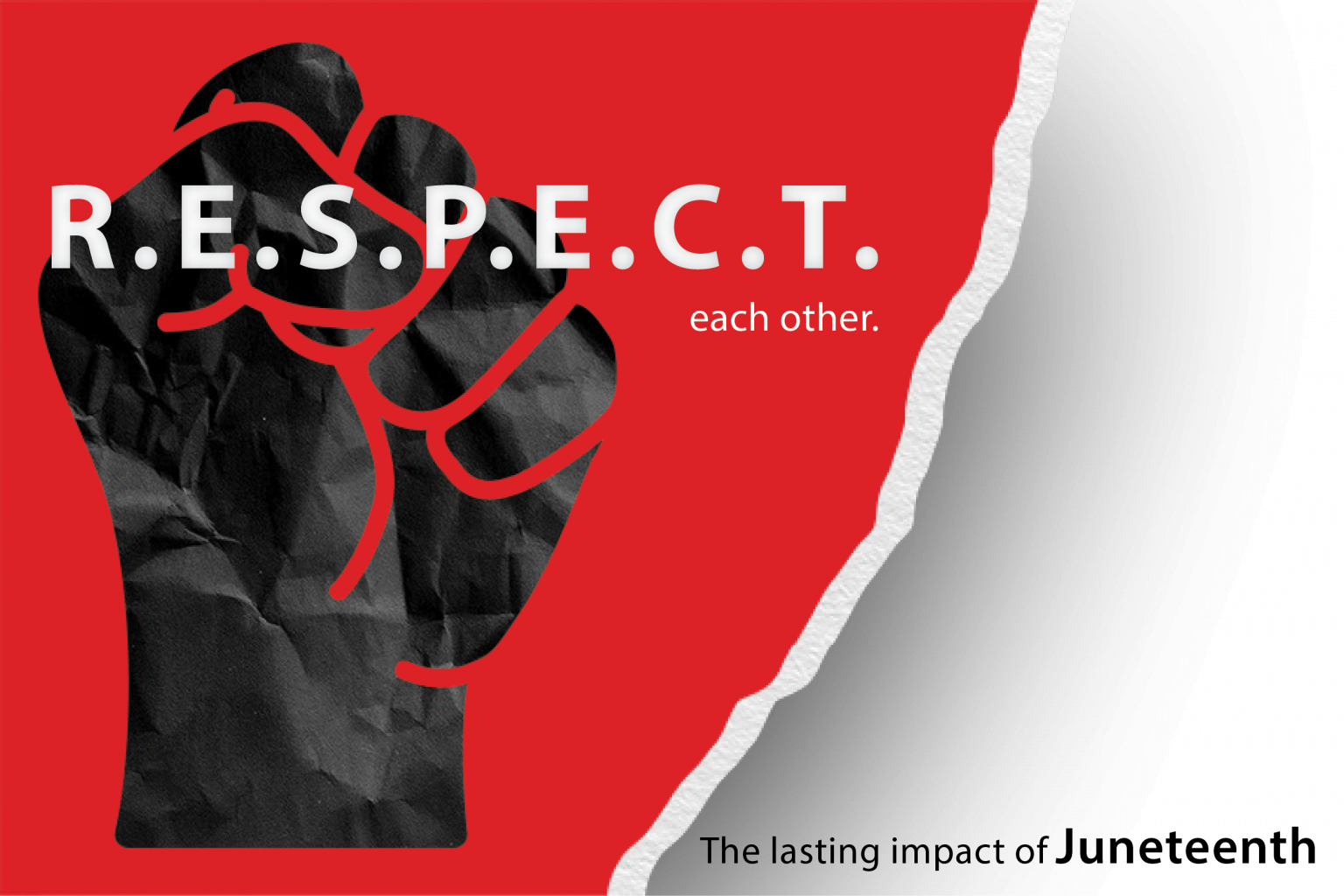 On June 17, 2021, President Joe Biden signed a bill making Juneteenth an American federal holiday. The University of Cincinnati Libraries commemorated the day with an online event, R.E.S.P.E.C.T. Each Other: The Lasting Impact of Juneteenth, that focused on the history of the holiday and its lasting impact on United States' culture and society. The interactive session introduced conversations around slavery, racism and modern-day injustices. A prepared presentation included interviews with formerly enslaved people, videos of culture, music and poetry. Participants were encouraged to reflect on and share their thoughts and feelings on these topics in a safe space environment.
The event was organized by the newly formed Racial Equity Support & Programming to Educate the Community Team (RESPECT), a UC Libraries committee charged with developing external programming that explicitly addresses the role that systemic racism plays in our society. Future events will be promoted and freely open to the public.
To learn more about Juneteenth, check out these UC Libraries resources:
Barrett, A. P. (1999). Juneteenth!: celebrating freedom in Texas. Eakin Press. E-book: https://uc.idm.oclc.org/login?url=http://www.netLibrary.com/urlapi.asp?action=summary&v=1&bookid=27793
Ellison, R. (2021). Juneteenth: A Novel. Random House Publishing Group. Langsam Library, call number: PS3555.L625 J86 1999
Gordon-Reed, A. (2021). On Juneteenth. Liveright Publishing Corporation, a division of W. W. Norton & Company, Inc. Book will be in the library soon.
Taylor, C. A., & Taylor, C. A. (2002). Juneteenth: a celebration of freedom. Open Hand Pub. Langsam Library, call number: E185.93.T4 T39 1995
Africana Studies LibGuide – https://guides.libraries.uc.edu/Africana
CECH Library Anti-Racism LibGuide Audit. This guide provides information on the CECH Library's Anti-Racism LibGuide Audit and links to audited guides and resources, as well as tools and the process overview.