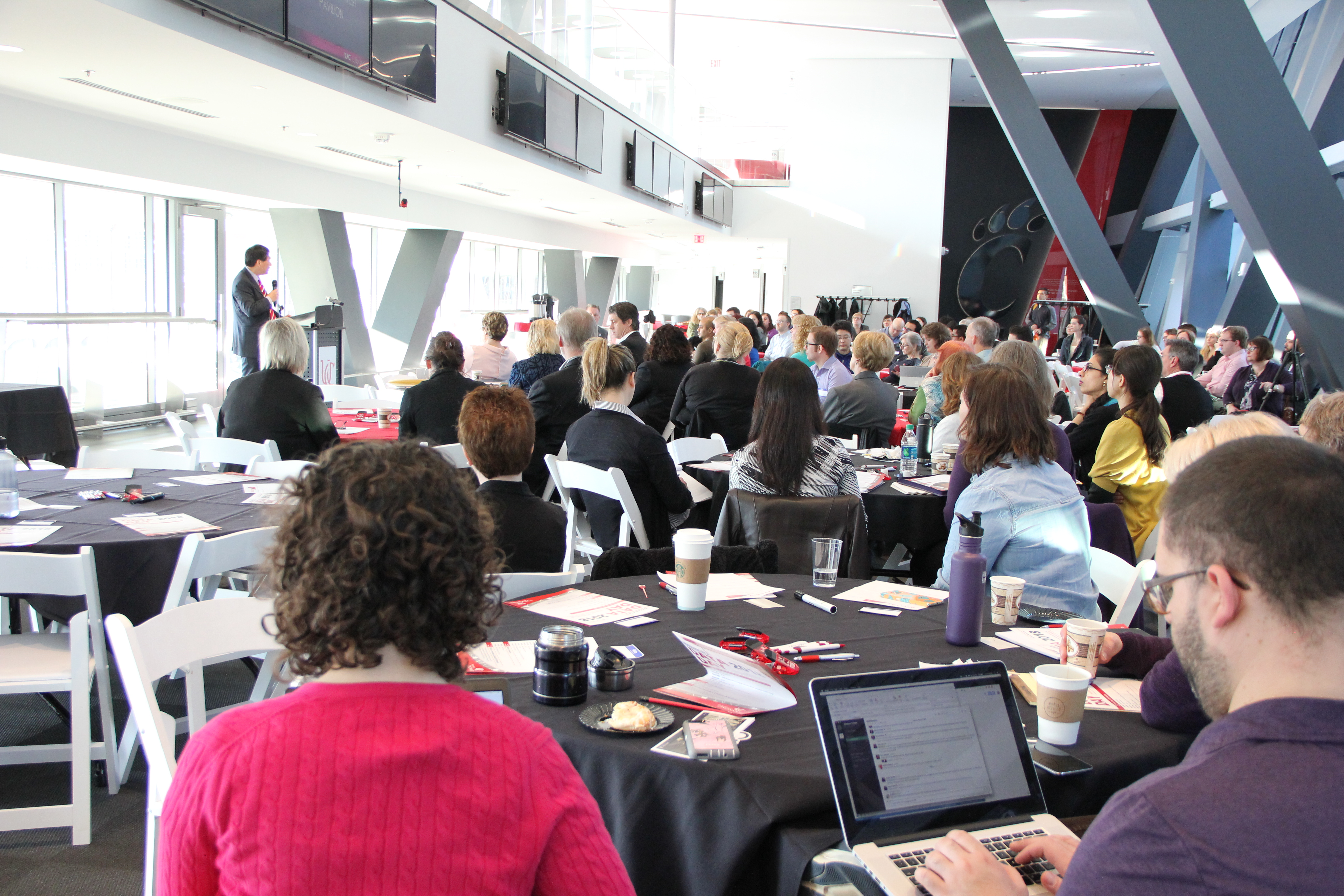 UC Libraries Receives Two Grants from the National Network of Libraries of Medicine
The Greater Midwest Region Office of the National Network of Libraries of Medicine (NNLM) awarded the University of Cincinnati Libraries two grants that will promote good data and good health.
The first grant received is a Research Data Award in support of UC's 2019 Data Day event. Held annually, UC Data Day provides an opportunity to discuss and explore opportunities and challenges related to data, as well as to educate the research community on methods for driving discovery through data, a key area of interest for the National Library of Medicine.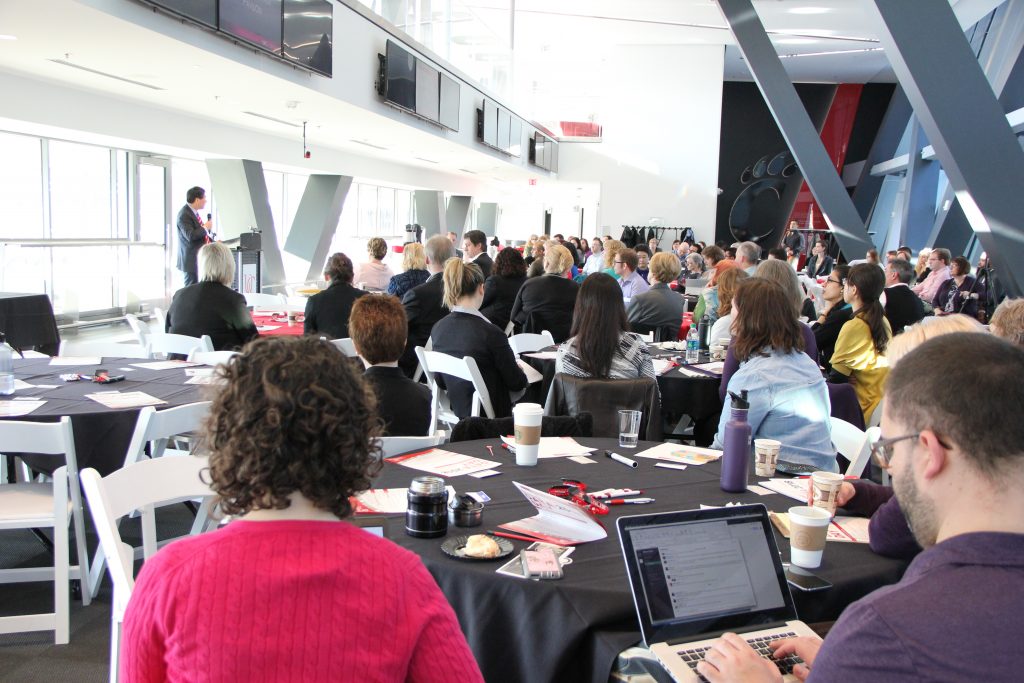 UC Data Day 2019 will build on the momentum of the three previous Data Day events and endeavor to promote interdisciplinary learning and collaboration among the University of Cincinnati's research community and broader Greater Midwest Region. Data Day 2019 will offer a full schedule to engage audience members, reveal solutions to data challenges and foster a community of best practices around improved data management.
The UC Data Day 2019 theme is Diversity, Equity and Inclusion in Data. Confirmed keynote speakers thus far include Amanda Wilson, head, National Network Coordinating Office, Library Operations, National Library of Medicine; and Deborah Duran, PhD, director of the National Institute on Minority Health and Health Disparities (NIMHD)'s Office of Science Policy, Strategic Planning, Analysis, Reporting and Data (OSPARD). In addition, the event will offer engaging addresses, workshops on data analyses and visualization, along with panels that provide attendees with knowledge of data practices, usage and services. Held in the spring, the official date of Data Day 2019 will be announced soon.
***********************
The second NNLM grant will fund the project Narrowing the Health Gap in Cincinnati, which aims to address health-related disparities in underserved areas.
Racial and ethnic minorities, those in rural and/or urban areas, and those living in medically underserved areas have a high risk for experiencing health related disparities. The Donald C. Harrison Health Sciences Library, in collaboration with Cincinnati Children's Hospital Medical Center (CCHMC), Interact for Health and The Children's Home of Cincinnati, aim to provide health information resources and healthy cooking demonstrations to these vulnerable groups in an effort to increase health literacy and reduce health disparities in the greater Cincinnati region.
Community-level data has provided information regarding areas of Cincinnati that would receive the greatest benefit from these resources. Using a targeted approach to reach individuals in these areas, the project will provide easily accessible, pertinent health information, along with instruction on preparing healthy, low-cost meals. The project will take a three-pronged approach:
Blood pressure kiosk and an interactive kiosk displaying health related information in two separate locations frequented by individuals from identified areas. The kiosks will allow for automated monitoring of blood pressure and heart rate and relevant health information.
A series of cooking classes where participants will be introduced to the DASH Diet, a program that will help reduce their risk for a number of diseases. Participants will learn how to prepare low-cost, healthy food and how to make budget friendly food decisions.
A publicly accessible website with health related videos and information for the public. The website will be accessible from any device with internet access and will provide information from the kiosks as well the cooking classes.
The goals of the Narrowing the Health Gap in Cincinnati project are to increase health literacy among those most affected by health disparities by offering detailed, user-friendly health information and to provide instructions and tools to help families use nutrition information to make healthier food choices.
"The support from the National Network of Libraries of Medicine is greatly appreciated and will go a long way in supporting both the researchers and the community in which we work and live," said Tiffany Grant, interim assistant director of research and informatics. "These two projects, while different in scope and reach, are outgrowths of UC Libraries mission to empower discovery, stimulate learning and inspire the creation of knowledge by connecting students, faculty, researchers and scholars to dynamic data, information and resources."