A Medical Pioneer goes Digital
By Sidney Gao, Digital Collections Manager
UC Libraries celebrates a new digital collection in honor of Dr. Lucy Orinthia Oxley, the first African American to graduate from the University of Cincinnati College of Medicine in 1935. The collection consists of photographs, memorabilia, awards, correspondence, newspaper clippings and a scrapbook documenting the personal life and professional career of Dr.Oxley, a beloved family medicine doctor and general practitioner in Cincinnati, Ohio.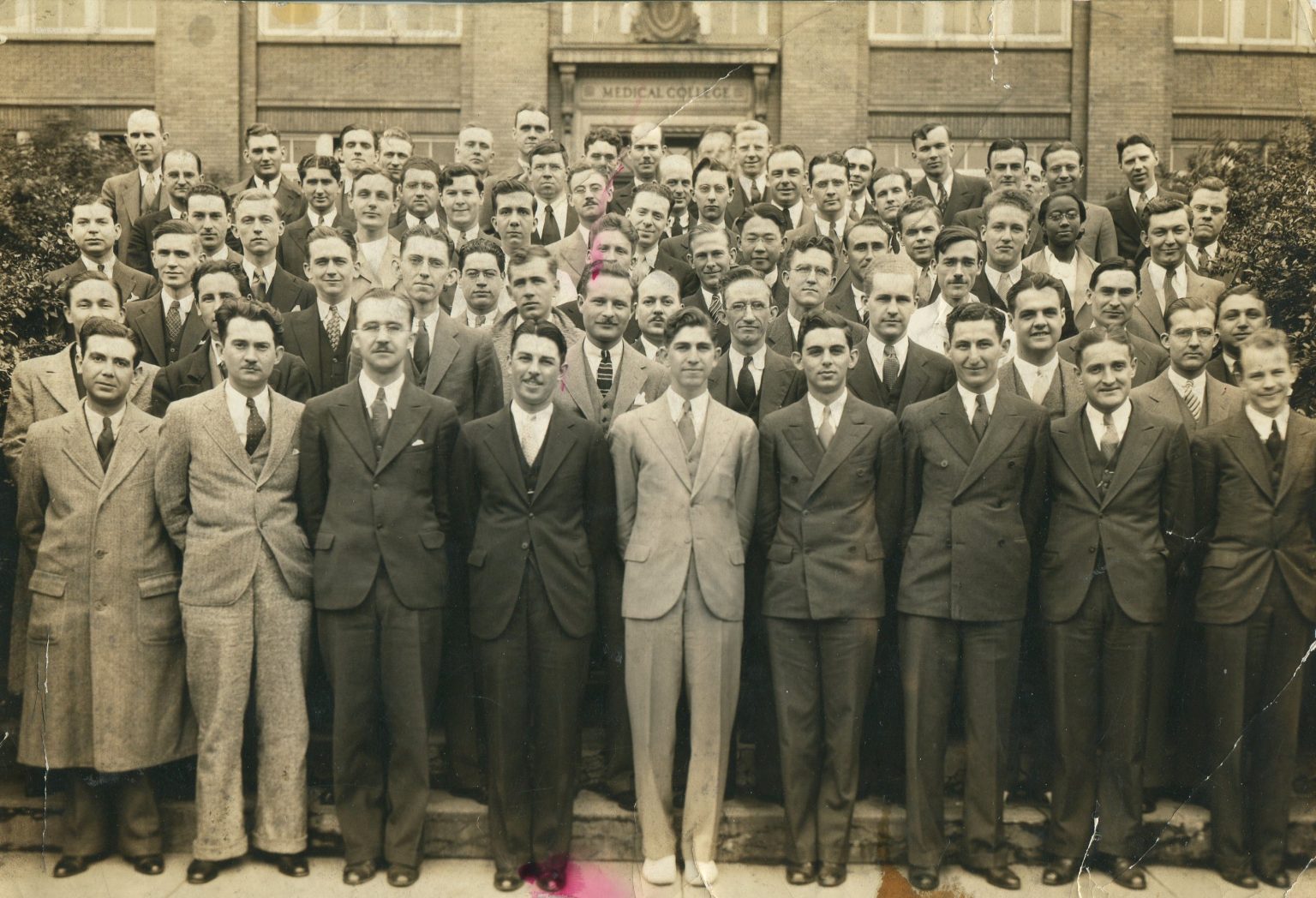 Not only does the collection celebrate Dr. Oxley's accomplishments, but it itself is an accomplishment for the Libraries Digital Collections Team (DCT) as it is one of the first to be released with holistic accessibility standards, a milestone for the DCT as they work to make all their new collections more accessible for their diverse user community.
Accessibility for digitized cultural heritage materials is an area with little existing literature, so the DCT worked to set realistic goals that would be both attainable and innovative for their collections. The Dr. Oxley Collection, curated by Gino Pasi, former archivist and curator at the Henry R. Winkler Center in the History of the Health Professions Library, served as the perfect pilot project due to its unique and varied composition. There are photographs, letters, newspaper clippings and other memorabilia scattered throughout. This posed a tough challenge and great learning opportunity for the DCT as they worked through ways in which to make accessible various types of digitized items.
For printed memorabilia in the collection, such as programs and diplomas, items were run through Optical Character Recognition (OCR) software. This rendered the text searchable, as well as giving users the ability to copy and paste directly from downloaded PDFs. While OCR programs generally do a good job, the DCT had to make minor edits during the QC stage for items run through the software.
For handwritten items in the collection, such as letters and autographs, members of the DCT honed their transcription skills and transcribed each item manually. This proved more challenging than originally assumed, as the team quickly realized that not all handwriting is legible! In-depth research was required to accurately transcribe names and places, ensuring correct transcription and context for each letter.
Lastly, photographs in the collection were the first to be published with detailed image descriptions. This allows those with sight impairments to use a screen reader to read the description of the image, including all details relevant to the context. The DCT quickly learned that writing image descriptions, as with most skills, requires practice. The team's initial attempts were too detailed and the prose too flowery – this made for confusing descriptions with irrelevant information. With more experience, the team was able to write high quality descriptions with the right amount of detail.
More about the Digital Collections Team's accessibility standards are available in the collection.
More about Dr. Lucy Oxley is available in a previous Source article and in this 1984 interview.