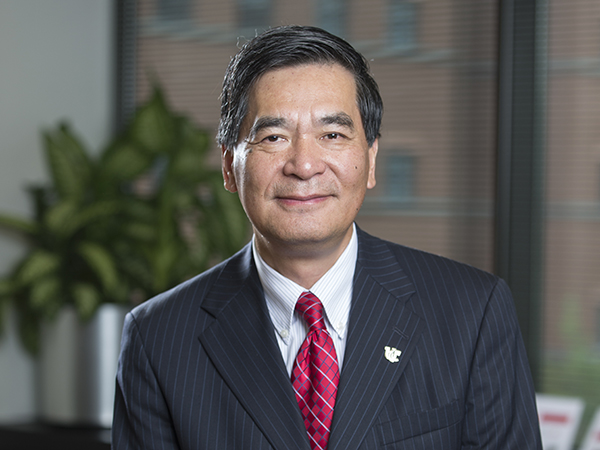 A Note from the Dean: Vision and Key Roles as Vice Provost of Digital Scholarship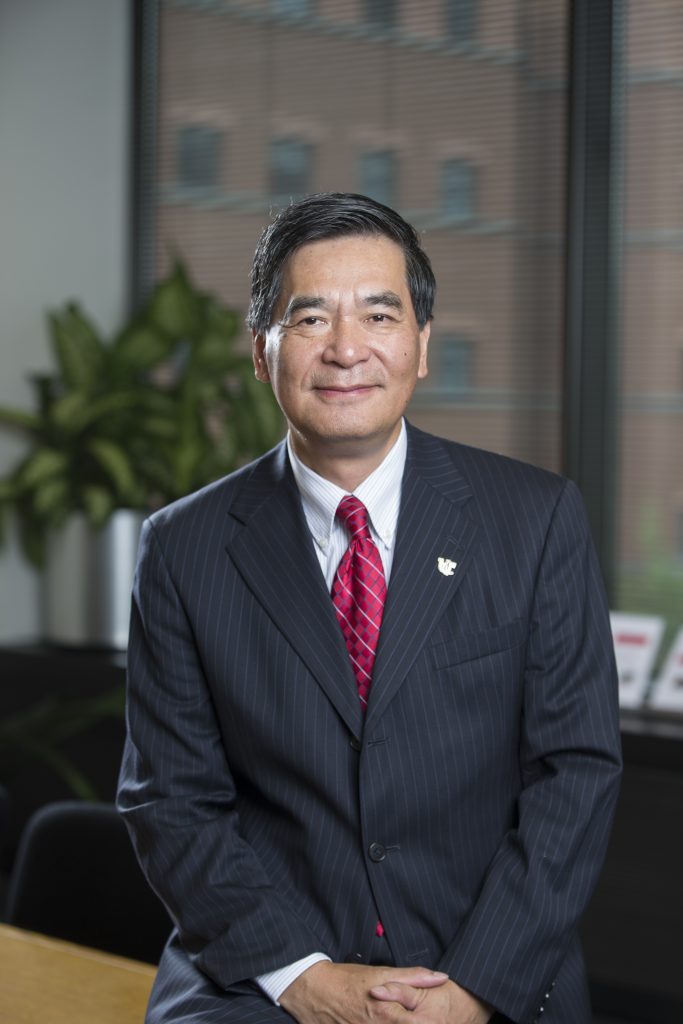 Welcome to the fall edition of Source. School is back in session and the libraries are once again full with new and returning students, faculty and staff.
I am delighted to announce that over the summer I took on an additional title and new responsibilities as the vice provost of digital scholarship.
The creation of this new role, under the leadership of Executive Vice President for Academic Affairs and Provost Kristi A. Nelson, is the reflection of UC's commitment to the broad implementation of President Neville Pinto's Next Lives Here, with a focus on our innovative agenda. This role is also a recognition and endorsement of UC Libraries' contributions to the university, our role in supporting and partnering in the university's core mission of teaching, learning, and research, and our alignment with the strategic directions in Next Lives Here.

As the vice provost of digital scholarship, I will set and develop a vision and an iterative plan for UC-wide digital scholarship, digital knowledge, assets and research data management, digital preservation, digital publishing, open access, open education resources and open science. This will require collaborations with the office of the Provost and academic leaders enterprise-wide to create educational opportunities, community engagement and enterprise digital scholarship and research enrichment for faculty, staff and students. These collaborations will help propagate UC's Digital Scholarship Center's current success to a broader interdisciplinary and transdisciplinary audience with the aim on reaching enterprise-wide integration.
I plan to take an iterative approach to further articulate my vision. The first step will be to complete a round of broad consultations. This entails presenting a draft vision and road map for implementation to high-level groups within the university, such as UC's Board of Trustees, university senior leadership, university faculty and staff leadership, and student leadership.
Next, with both new and existing resources, I will establish a sound organizational structure and organize effective university-wide resources. This includes a reorganization and realignment of UC Libraries' internal and external resources, including organization structure, design and utilization of the Digital Futures Building and the Digital Scholarship Center facilities in the Walter C. Langsam Library, as well as other library locations. Organization-wide resource realignment will also be aligned with the Provost's strategic sizing initiatives with a particular focus on the articulation of UC Libraries' unique role, library faculty and staff's specialized expertise and transformational vision.
Once a solid foundation has been established, engagement can extend into the community, both in the Greater Cincinnati Area and beyond. This outreach will aid in expanding our high caliber grant resource support, such as that which we currently receive and hope to renew from the Andrew W. Mellon Foundation. At this phase we will also explore innovative industrial partnerships, such as a sponsored research center or research initiatives.
The next step will be to expand and integrate digital scholarship and digital learning to enrich the student learning experience and success. This may include, for example, creating partnerships with colleges and research centers in both degree-bearing and non-degree bearing educational programs. The starting areas could not only include digital media, digital publishing, human-centric big data analytics and data, but also improving the overall digital literacy of undergraduate and graduate students.
We will develop a plan to leverage our strengths in human-centric digital technology, digital publishing, digital preservation and digital visualization to integrate the university fine arts and other museum-type collections into the teaching and research missions and blend of UC Libraries' physical and digital resources.
The above plan to create a UC enterprise-wide digital integration will not only jump start and enrich UC's advanced teaching, learning and research mission, but will also serve as an anchor to stimulate the broad impact of the open movement at UC, with new and transforming modes of open digital publishing, open educational resources including textbooks, open scholarship and open science.
The creation and pursuit of this new vision requires innovative and university-wide collaborations, particularly with: the Provost's Office and colleges; the Office of the Vice President of Research; the chief innovation officer and the new 1819 Building and Innovation Corridor; IT@UC; UC's affiliate research partners; the greater Cincinnati area's academic institutions, cultural heritage organization and industrial partners; as well other academic institutions on the regional, national and international stage.
Our vision is ambitious and far reaching, guided by the President's Next Lives Here vision and stimulated by the Boldly Bearcat spirit. I'm excited to partner with all of my colleagues to take the next steps and to move UC's digital innovation agenda to a new height.