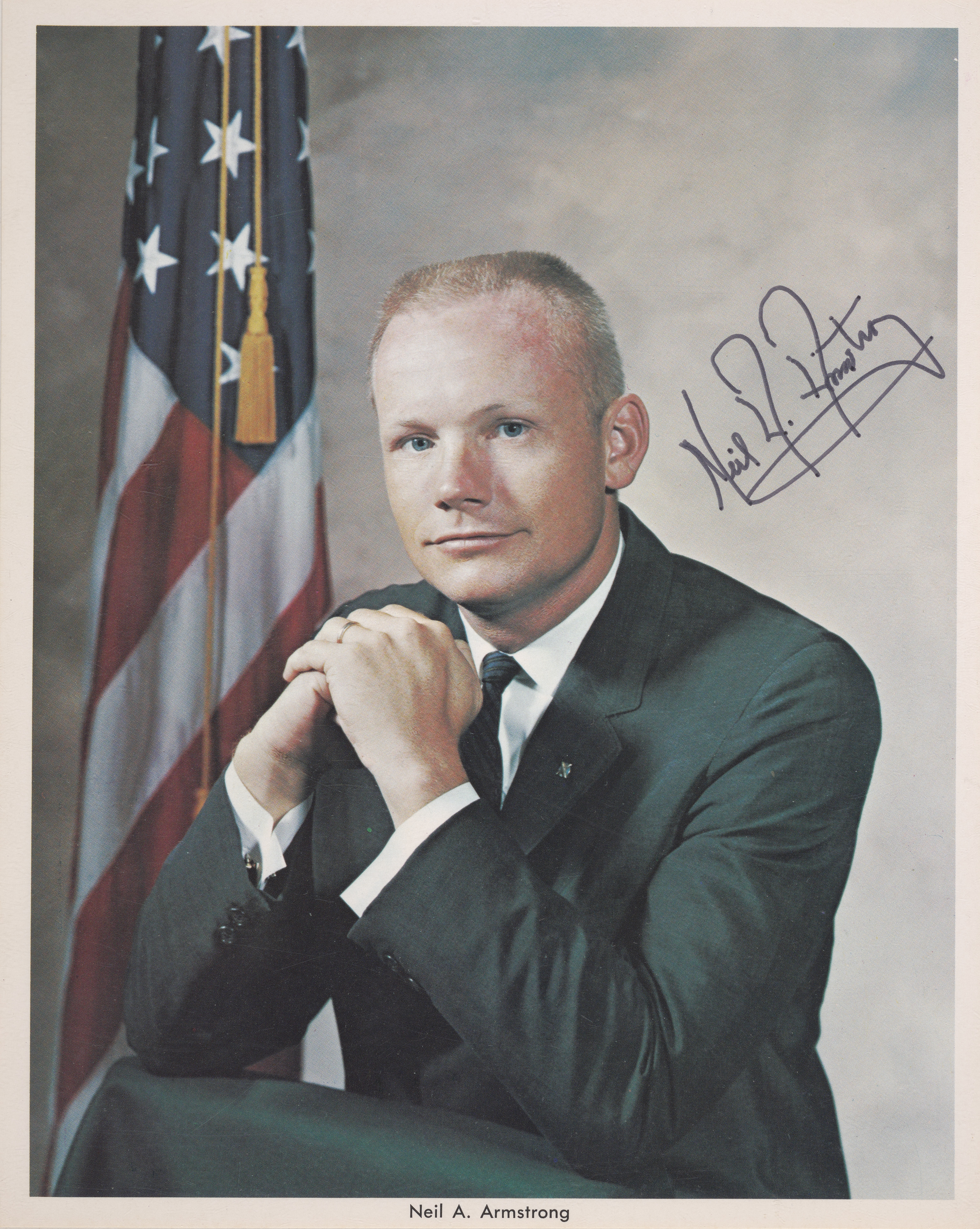 University of Cincinnati Accepts New Additions to Neil Armstrong Commemorative Archives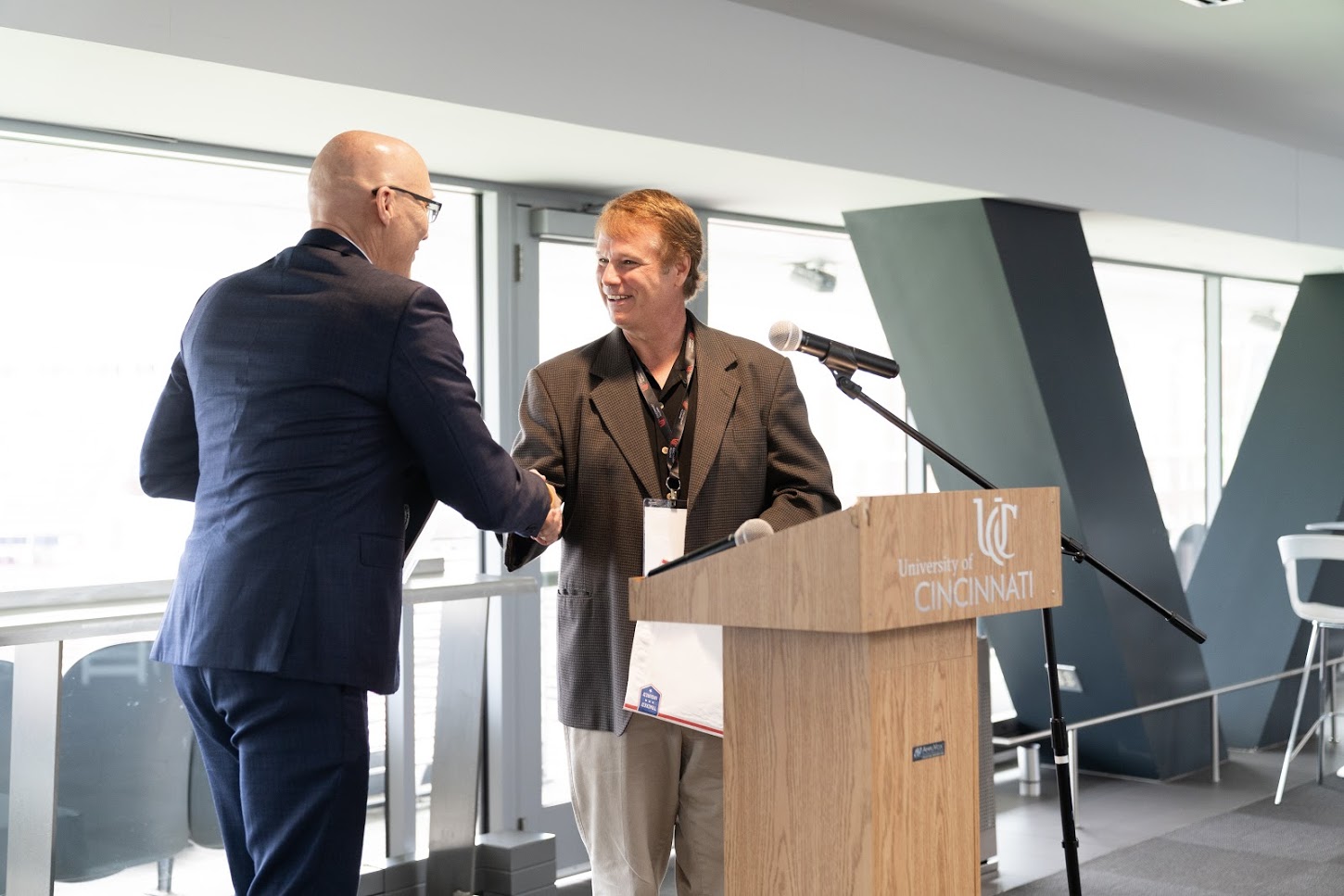 The University of Cincinnati Libraries recently received an unexpected addition to the Neil Armstrong Commemorative Archives. Presented at UC College of Engineering & Applied Science's The Next Giant Leap – a celebration of the 50th anniversary of the first lunar landing – these new documents and photos touch on several aspects of Mr. Armstrong's professional life, including his work as an astronaut and his major transition from a NASA administrative position to faculty member at UC.
We are thankful to Rick and Mark Armstrong for their thoughtful generosity and willingness to share these memories of their father to preserve his inimitable legacy.
UC is honored to be stewards of these archives at the University of Cincinnati Libraries. Our students take great pride in knowing that UC was the chosen home for Professor Armstrong. The stories of his life come alive when shared alongside original items such as these and provide inspiration to both our faculty and our students while continuing to emphasize that UC is a place of innovation and service to the world. These items signify that when ideas about exploration are put forth, UC continues to broaden its historical mission in making them real.
The Armstrong Collection is primary source documents that are unique and, with the Libraries' creative digital practices, can be made available to everyone in Cincinnati, the United States and around the globe.
For more information about the Neil Armstrong Commemorative Archives, visit the dedicated website at http://digital.libraries.uc.edu/exhibits/ceas/armstrong/, or visit the archives display in person, available at the College of Engineering and Applied Science Library in Baldwin Hall.