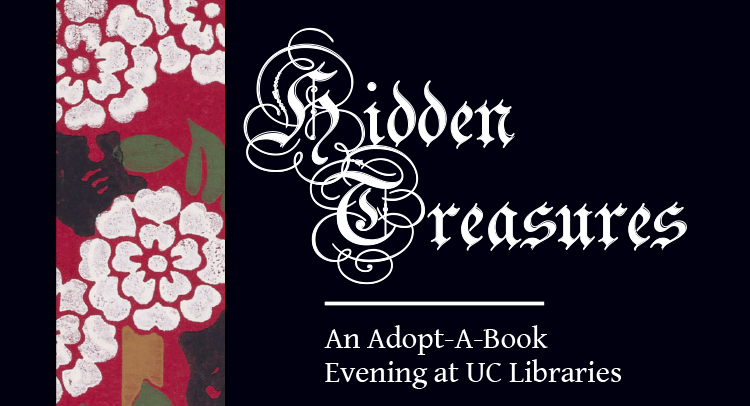 Hidden Treasures: An Adopt-A-Book Evening Returns to UC Libraries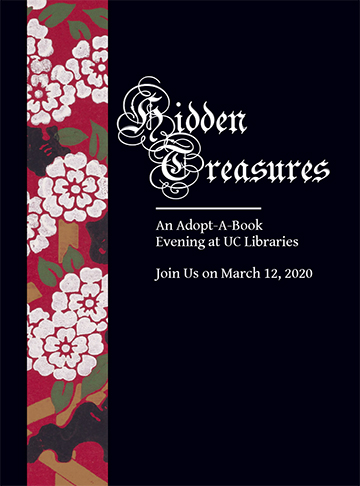 The University of Cincinnati Libraries is home to a diverse collection spanning 10 library locations and representing a wide variety of disciplines. Found within each of these collections are hidden treasures — books, manuscripts and other materials with unique histories and scholarly value.
On Thursday, March 12, the University of Cincinnati Libraries will host its second Hidden Treasures: An Adopt-A-Book Evening event. Attendees will enjoy a program featuring What Makes A Rare Book Rare? from Kevin Grace, university archivist and head of the Archives & Rare Books Library, in addition to receiving a first look at this year's new additions to the catalogue of adoptable materials.
Hidden Treasures provides essential funding to support the preservation, acquisition and digitization of books, manuscripts and collections held by the region's top-ranked research library. Generous private giving allows UC Libraries to grow its collection, preserve items for future generations and to make materials available to curious minds for exploration and new discoveries.
To purchase tickets or for more information, visit foundation.uc.edu/HiddenTreasures.
If you are unable to attend, please consider a donation to UC Libraries at foundation.uc.edu/LibrariesAnnualFund.
Thursday, March 12, 2020
6-8:30 p.m., program will begin at 6:15 p.m
Walter C. Langsam Library
2911 Woodside Drive
Cincinnati, OH 45221
Event Sponsors

Drs. Lesley Gilbertson and William Hurford
RF (Bob) Littlehale, MD