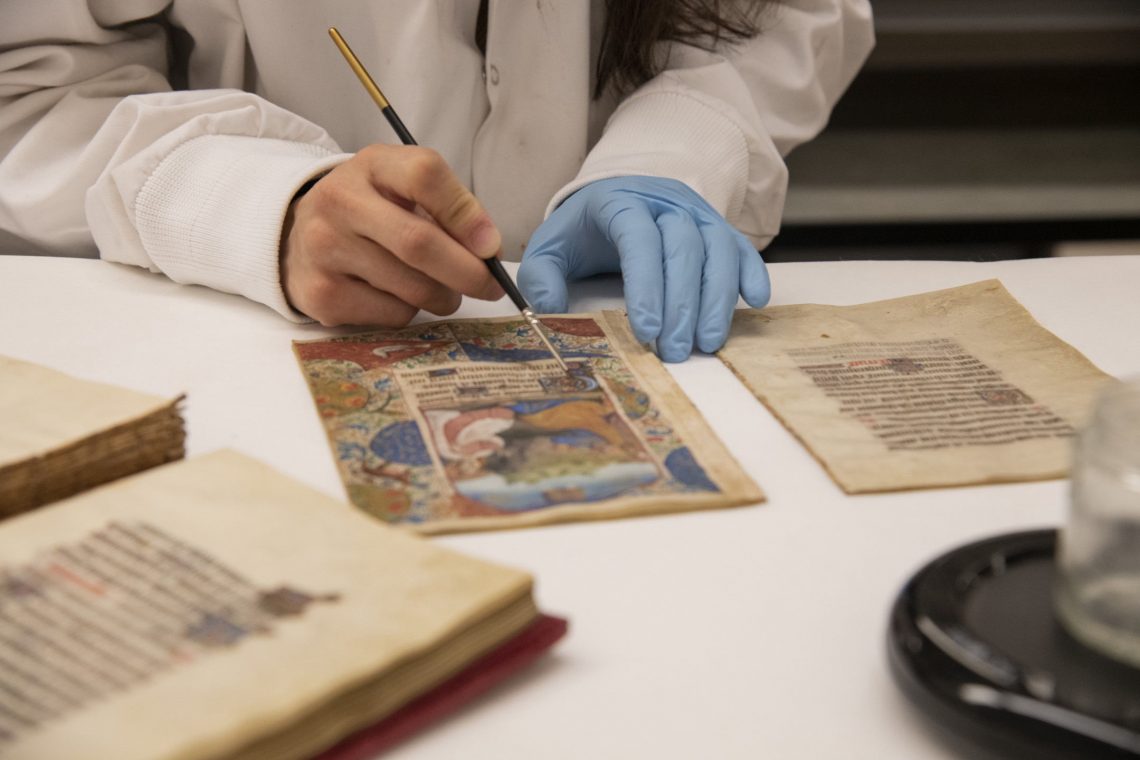 Celebrate Preservation Week with a Sneak Peek into the Preservation Lab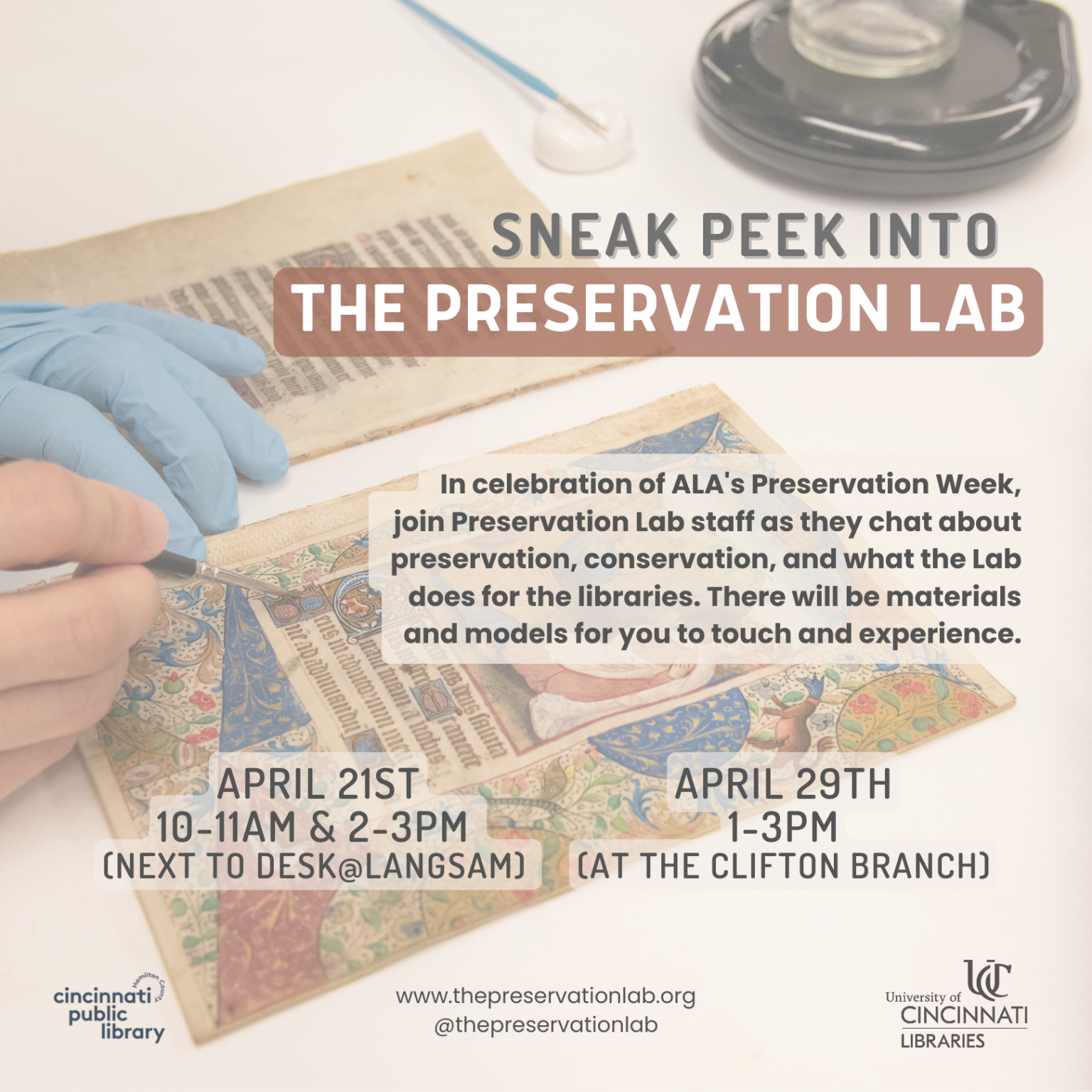 In celebration of the American Library Association's Preservation Week, join Preservation Lab staff as they chat about preservation, conservation and what the Lab does for the libraries. There will be materials and models on hand.
Thursday, April 21, 10-11am & 2-3pm, Walter C. Langsam Library 4th floor, next to the Desk@Langsam.