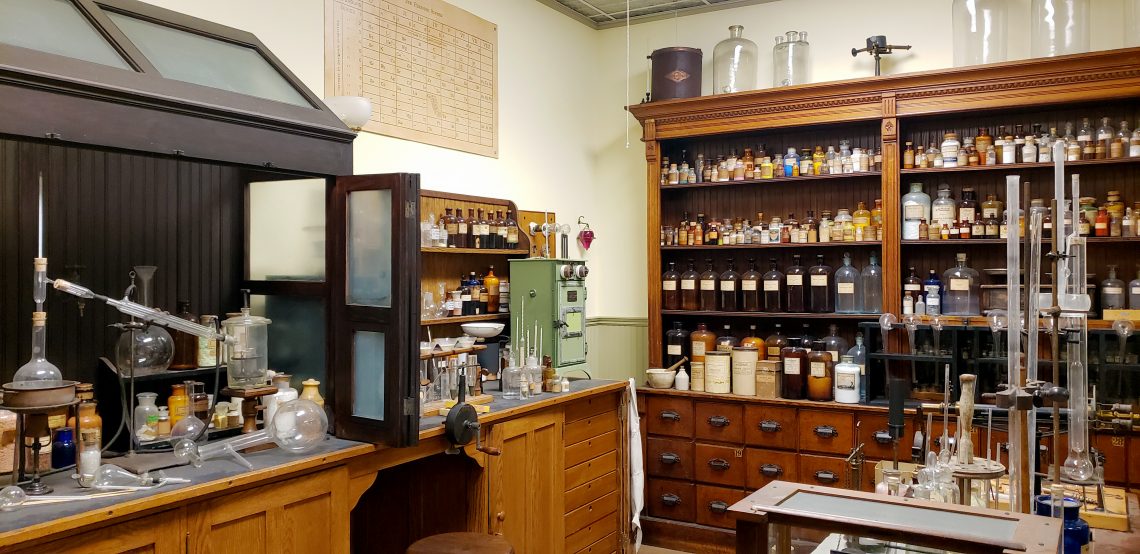 Oesper Museum Receives National Landmark Award
By Ted Baldwin, Director, Science and Engineering Libraries
On March 15, 2022, nearly 100 people representing the University of Cincinnati, the American Chemical Society and the regional community of scientific and museum professionals gathered to celebrate the recognition of the University of Cincinnati's Ralph E. Oesper Museum and Collections in the History of Chemistry as an American Chemical Society National Historic Chemical Landmark. 
The ACS National Landmark program recognizes seminal achievements in the chemical sciences in order to enhance public appreciation for contributions of the chemical sciences to modern life.  The Oesper Museum and Collections is the second ACS National Landmark awarded in Cincinnati, the first being the development of Tide synthetic detergent by Procter and Gamble Company.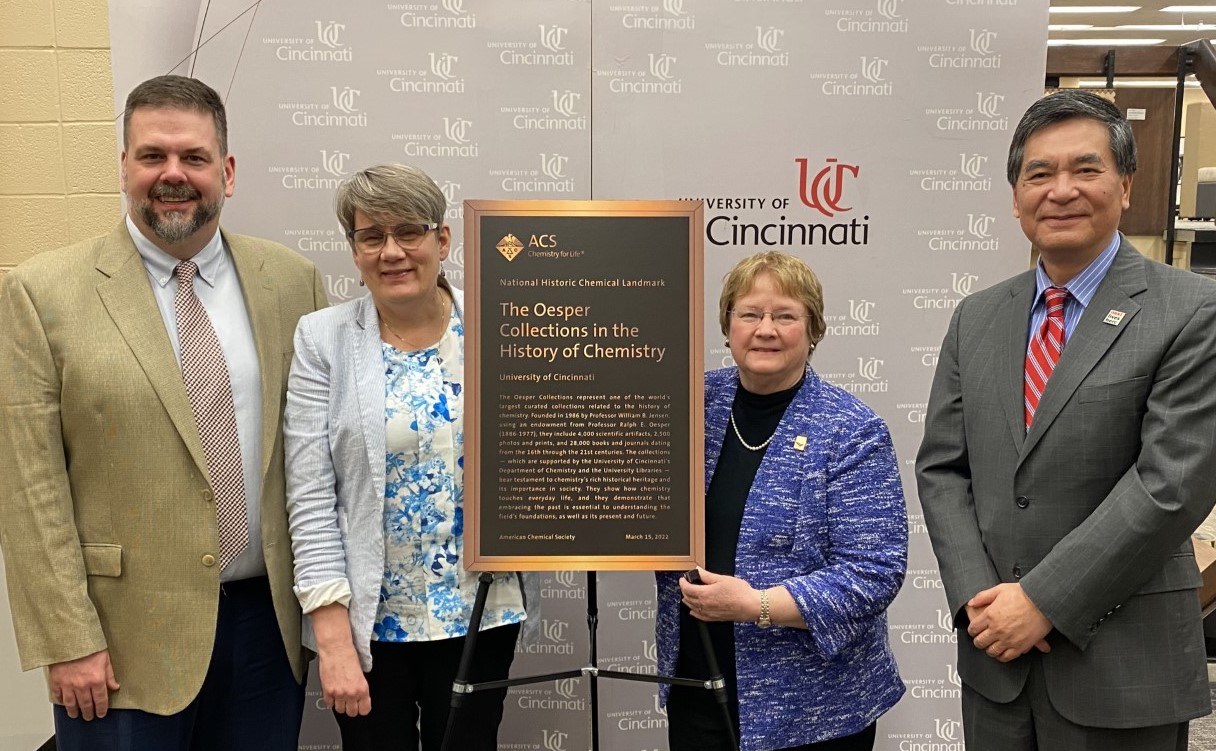 View UC's press release for more information on the Oesper Museum and this prestigious recognition. Below, enjoy photo galleries from the night's celebration.
The public is invited to visit the Oesper Museum and Collections and appreciate this crown jewel of the University of Cincinnati.
To schedule a tour, contact Ted Baldwin, Director of the Science and Engineering Libraries, Ted.Baldwin@uc.edu .