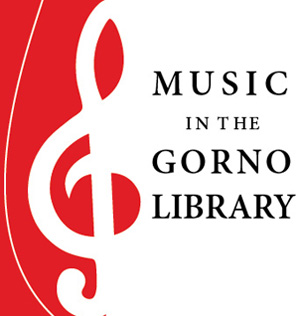 Fall Events in UC Libraries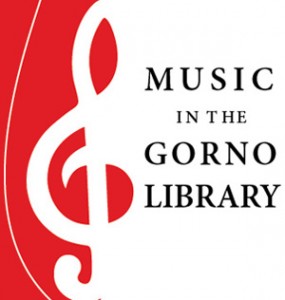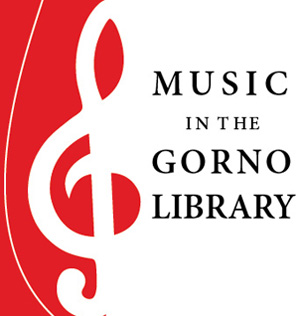 Outreach events are just one way in which UC Libraries brings people into the library to experience firsthand the services and resources of the university. From concerts to lectures to "Lunch and a Film" there is something for everyone in UC Libraries this fall. All events are free and open to the public. Check the UC Libraries website at www.libraries.uc.edu for event details and directions to individual libraries.
Wednesday, October 21, 5pm, CCM Library Reading Room – Music in the Gorno Memorial Library presents a concert by Shing-Ming Liao featuring piano music by W.A. Mozart.
Tuesday, October 27, 12-1pm, Stanley J. Lucas Board Room in the Medical Sciences Building – The Henry R. Winkler Center for the History of the Health Professions will host "Lunch and a Film: An Interview with Dr. William A. Altemeier." This event is the first in the Impressions in Medicine series where they will be airing excerpts from the center's extensive oral history collection. "Lunch and a Film" will include an introduction by Secretary of the Winkler Center Advisory Board, Dr. William Camm, along with a complimentary lunch and a viewing of an exhibit on the history of Cincinnati General Hospital.
Wednesday, October 28, 7pm, Langsam Library 4th floor by the Triceracopter – Langsam Connect: Fun, Food and Library Finds presents "Books Jackets: Capturing the Essence inside <-> out." Attendees will hear the story behind the title selection for the book The Other Wes Moore and design their own book dust jacket.
Friday, October 30,12-12:50pm, Room 814 Blegen Library – 50 Minutes–One Book, an informal monthly lunchtime lecture series in the Archives and Rare Books Library. Kevin Grace will present "Grim Reapers, Grimoires, and Things That Go Bump in the Night at this Time of Year: A Batak Magical Book."
Monday, November 9, 5pm, CCM Library Reading Room – Music in the Gorno Memorial Library presents a concert by the trombone choir.
Thursday, November 12, 3:30-5:30pm, Langsam Library 4th floor – "Coming Together to Give Thanks," a multi-cultural celebration. This event is part of UC Libraries Bridges to Diversity and Inclusion initiative that will provide a school year filled with events, programs and exhibits designed to celebrate diversity on the UC campus and beyond.
Wednesday, November 18, 2-3pm, TUC 417 – Lecture, "Applying GIS to Contemporary Issues," by Dr. Alan T. Murray, professor in the College of Computing and Informatics and a professor in the School of Public Health at Drexel University. His research interests are in the areas of geographic information science, spatial analytics, location optimization, and health disparities. The lecture is sponsored by the Geography Graduate Student Organization, Department of Geography in the McMicken College of Arts and Sciences, UC Libraries and IT@UC in celebration of GIS Day.
Thursday, November 19 & Friday, November 20, 2015 – Dr. Constance Crompton, assistant professor, digital humanities and English, Department of Critical Studies, Faculty of Creative and Critical Studies at the University of British Columbia, will be visiting UC Libraries as the third speaker in our Digital Humanities Speaker Series. Event times and locations are forthcoming and will be posted on the Libraries web site at www.libraries.uc.edu.
Tuesday, November 24, 12-12:50pm, Room 814 Blegen Library – 50 Minutes–One Book, an informal monthly lunchtime lecture series in the Archives and Rare Books Library. Kevin Grace will present "The Authentic and True Adventures of Mick and Mack."