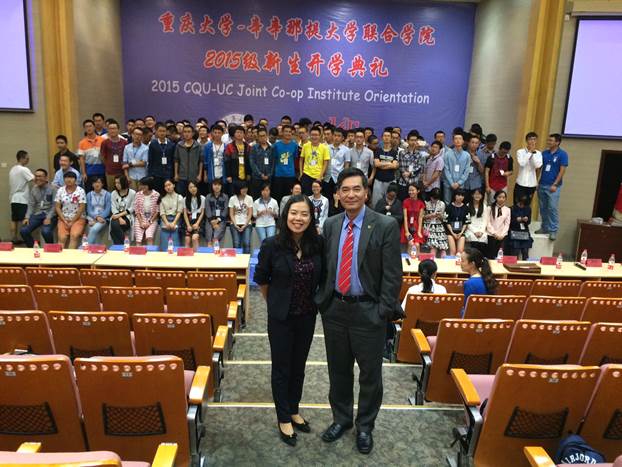 Collaborating on the Joint Engineering Co-Op Institute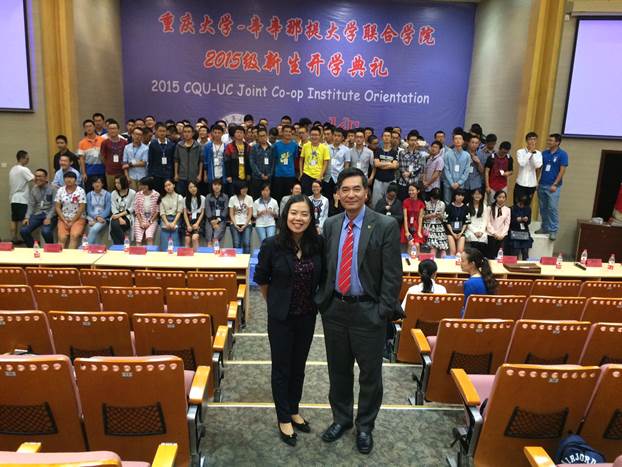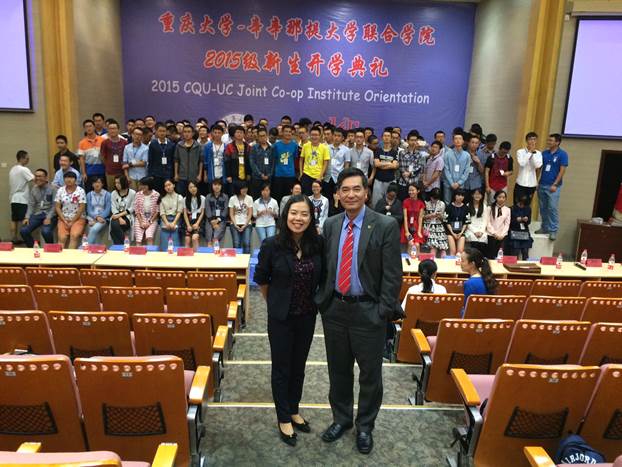 For two years, the University of Cincinnati College of Engineering and Applied Sciences has partnered with Chongqing University (CQU) to form the Joint Engineering Co-op Institute (JCI).  Each fall, CQU and UC co-host an orientation for first-year students on their Huxi campus located in a suburb of Chongqing. This campus is reserved for first and second- year students at the university.
This year, for the third time, a delegation from UC was sent to participate in the orientation. This group consisted of representatives from across UC's campus, including: Raj Mehta, vice provost for International Affairs; Teik Lim, dean of the College of Engineering and Applied Science; Dee J. Robinson, the vice president for development of the UC Foundation;  Xuemao Wang, dean and university librarian; and Hong Cheng, UC Libraries' new global services librarian.
The orientation began with an opening ceremony and talks from key UC and CQU supporters of the institute. A portion of the time was allotted for an introduction to the library, which covered useful topics such as how to use the catalog, how to access library databases and how to avoid plagiarism. Afterward, a reception was held for all first-year students, their parents, the English teachers at CQU and the UC and CQU representatives.
By Jenny Mackiewicz, Program Coordinator, University of Cincinnati Libraries