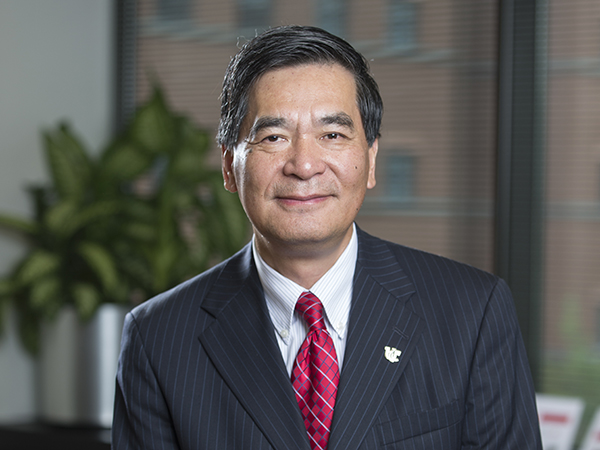 From the Dean: A Year Like No Other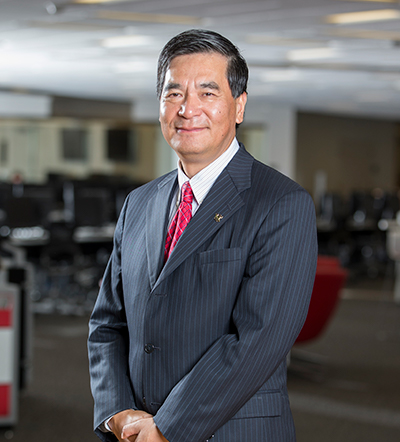 What a year it's been.
This University of Cincinnati Libraries online Annual Progress Report covers July 2019 through June 2020, an academic year that started off normally, but in the spring would be disrupted in ways never thought possible because of the Covid-19 pandemic.
Fall semester was business as usual with students, faculty, researchers and staff accessing our facilities and resources for research and study, or simply to grab a cup of coffee between classes. Librarians and staff provided instruction on how to find the best research materials, offered reference assistance, collected and made our collections available and collaborated with faculty and researchers to translate information and data into knowledge.
We actively participated in Provost Kristi Nelson's Strategic Sizing initiative that calls for strategic growth in the areas of education/enrollment, access and quality, community and urban impact, knowledge creation and creative endeavors. This work at the university level led us to identify our own growth strategies in four areas: lead digital integration across UC, lead the open agenda, enhance our global impact through an investment in excellence of UC Libraries and pursue excellence in support of the teaching and learning mission to all UC students and faculty.
In addition, we created exhibits and held events that highlighted and promoted the services and collections of UC Libraries. We welcomed new colleagues, some of us took on new roles and our librarians and staff worked to fulfill our mission to provide dynamic data, information and resources.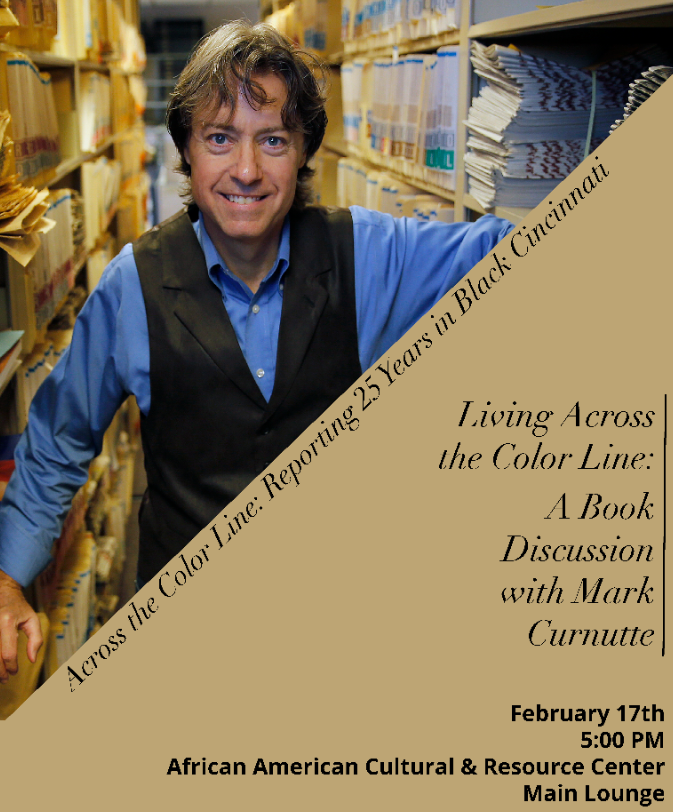 The University of Cincinnati Press had an active publishing year:
Let's Be Boldly Bearcat by Kimberlee Dobbs (November 2019)
Across the Color Line: Reporting 25 Years in Black Cincinnati by Mark Curnutte (December 2019)
Exploring the Architecture of Place in America's Farmers Markets by Kathryn Clarke Albright (April 2020)
Jim Crow Sociology: The Black and Southern Roots of American Sociology by Earl Wright II (May 2020)
---
The normal ways of providing library services and collection access changed drastically in March when the university closed its facilities. The Libraries, however, never truly closed. While our library locations were not available for in-person work for the spring and summer months, we immediately shifted online.
Our librarians, staff and student assistants worked to close the majority of library facilities on Friday, March 13 and began working remotely that Monday, March 16 – never missing a beat. They organized quickly to create new services, access points and online resources to support our users during the pandemic. Existing online services and resources were elevated and promoted to make access to users seamless and more efficient. Due dates for library materials where extended and fines waved so that no one had to worry about returning a library book before leaving campus.
Immediately after transitioning our work and library resources online, we shifted to planning how to make our print collections available in the summer and for the safe, limited re-opening of library facilities for fall semester. And while our libraries are not as full as normal with people studying or working in groups, we continue to support the academic and research needs of the university community in both familiar and new ways online and limited in-person. We continue to serve users through our Online Library portal, Click & Collect library collection request and retrieval service, online library instruction, data management and the ever-growing CHAT reference service.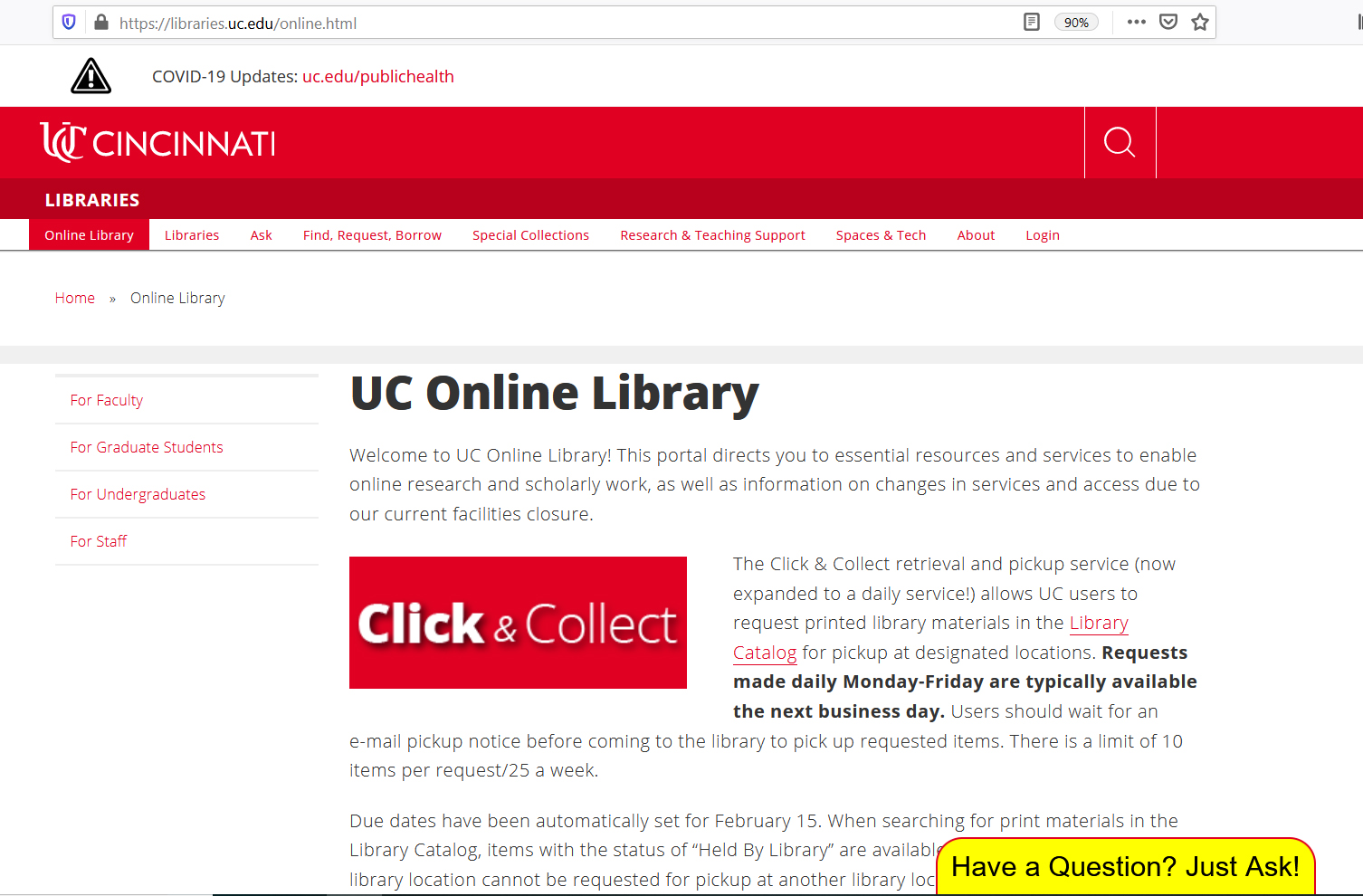 I am immensely proud of all of our librarians, staff and student workers who have been flexible, collaborative and showed considerable ingenuity as we successfully pivoted to an online environment in a time of crisis.
---
This summer, people around the world responded in protest following the May 25 murder of George Floyd by Minneapolis police officers. As an organization, we joined the country's grief and engaged in discussions about systemic racism and what part the Libraries can play to reverse inequities and injustices. As a first step, we posted online our Core Beliefs. These state that in pursuit of our mission, we believe that libraries should be places for inquiry, deeper thought and the open exploration of ideas. Through our role as open information providers, the Libraries help to create informed, educated and enlightened citizens. To put our beliefs into action, we added two tenets around the themes of Diversity, Equity & Inclusion and Allyship, which will help guide our work going forward. Our journey has just begun and I'm looking forward to our collective efforts to combat systemic racism.
---
Looking forward, I am hopeful that the coming year will bring an eventual return to normalcy – whatever that might look like. It will also provide us the opportunity to assess not only how we dealt with the pandemic, but what lessons might we take from it for the future. How might we transform both our physical spaces and our library offerings to provide all users with full access to our collections and an enriching library experience? What roles do libraries play in fostering a free and open exchange of ideas and how can we build and support community?
To help answer these questions, UC Libraries will engage in planning beginning in January 2021. We will reassess the current UC Libraries strategic plan, now in its sixth year, and examine its goals and objectives organized under the four strategic pillars of Digital Technologies & Innovation, People, Space and Data to Information to Knowledge. We will explore how to update the current strategic plan so that it is in closer alignment with the university's Next Lives Here and Strategic Sizing directions. We will also consider resource realities and provide recommendations on how to continue advancing our digital innovation, workforce development, space transformation, scholarly content and knowledge management strategies with the available budget and people resources. Through this effort, I feel confident we will get ever closer to our vision to become the globally engaged, intellectual commons of the university – positioning ourselves as the hub of collaboration, digital innovation and scholarly endeavor on campus.
I wish you all a healthy, prosperous and joyful coming year.
Xuemao Wang,
Vice Provost of Digital Scholarship and Dean and University Librarian