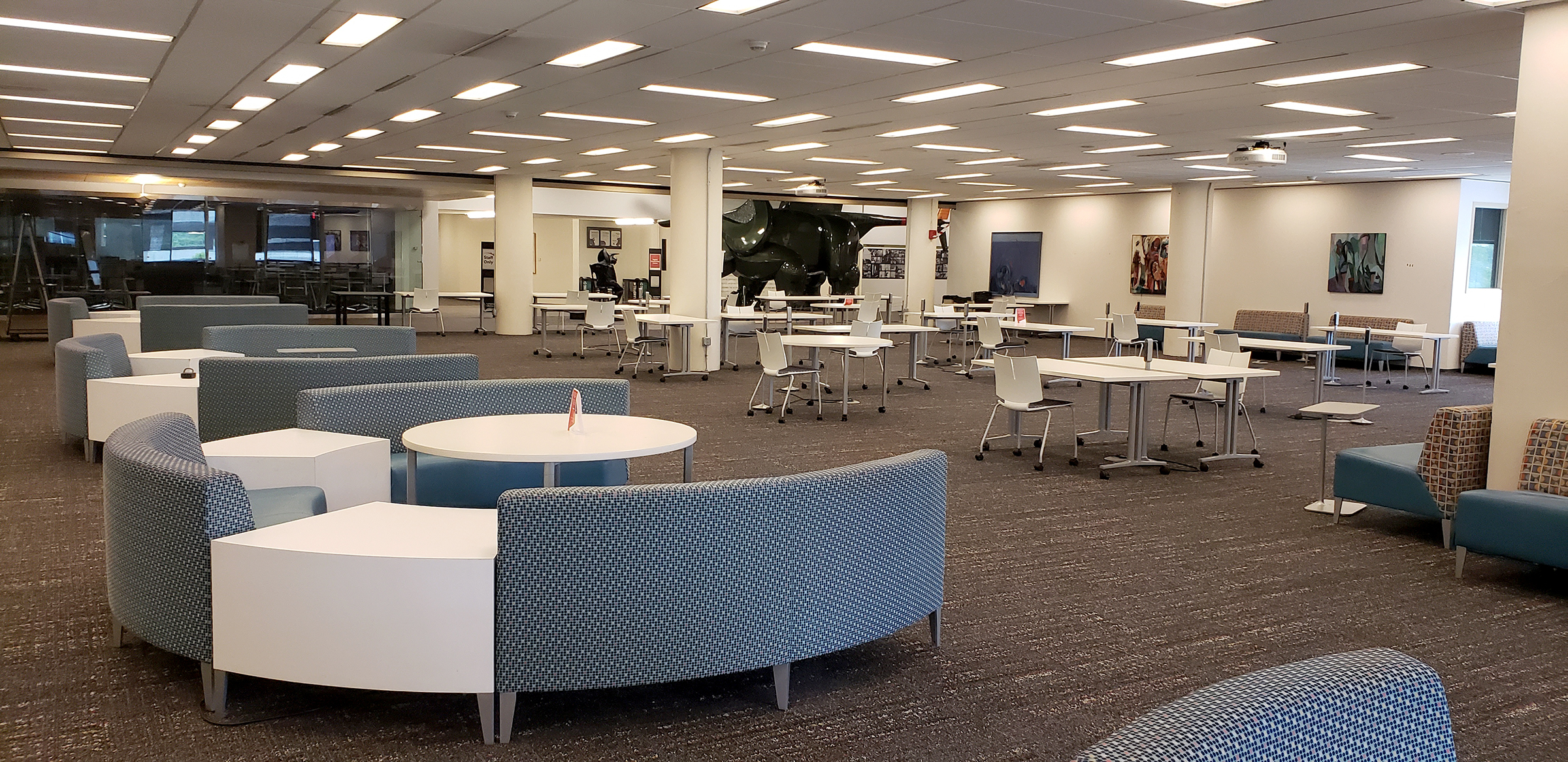 Navigating the Pandemic – A Tale of Two Semesters
The 2019 fall semester was business as usual with students, faculty, researchers and staff using library facilities to study, access collections, seek reference assistance, participate in library workshops, print a paper or simply grab a cup of coffee between classes. Librarians and staff provided instruction, manned service desks, collected and made library materials available, planned exhibits and events and collaborated with faculty and researchers to translate information and data into knowledge. The usual activities in the library would come to a sudden halt spring semester.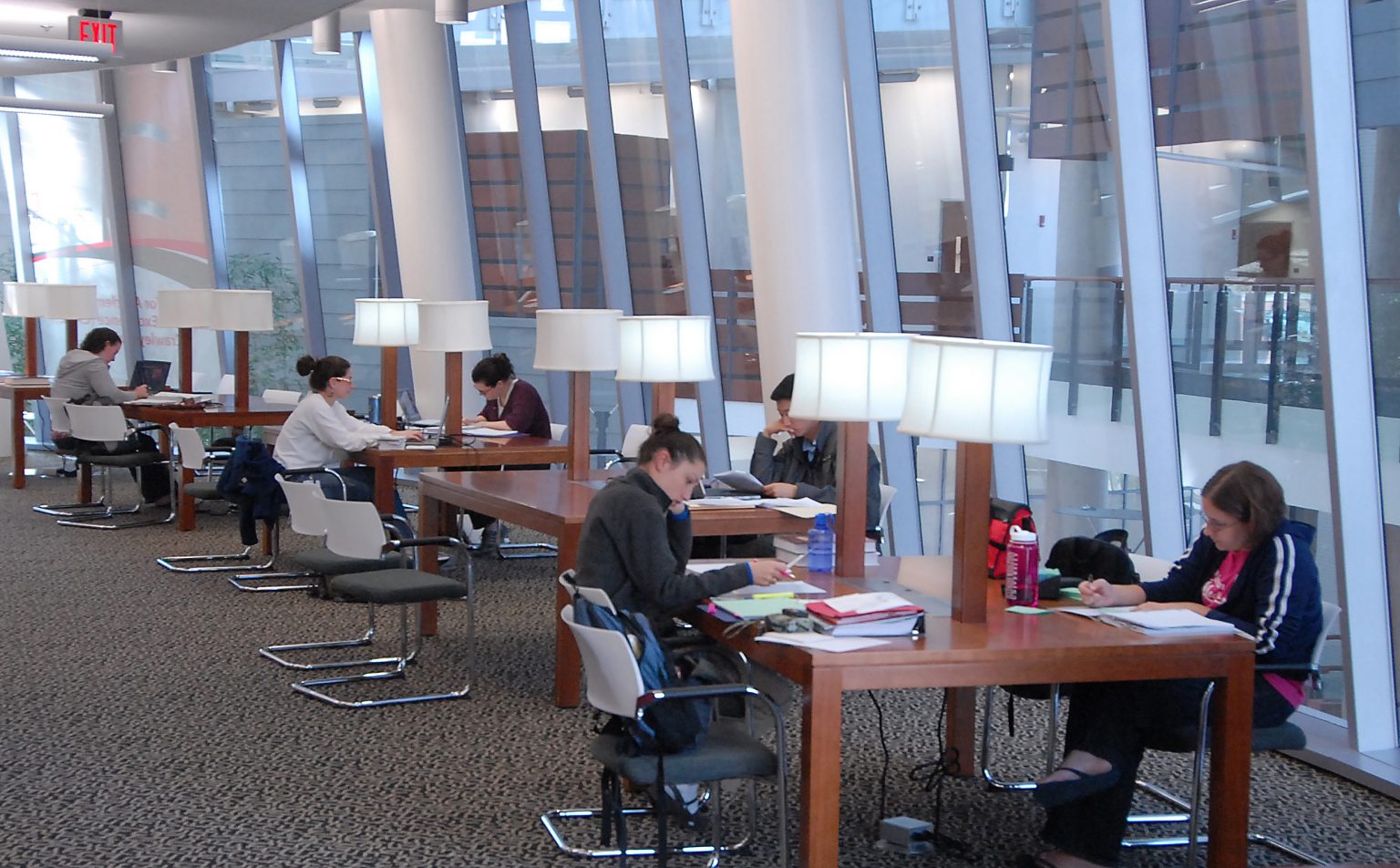 In consultation with university administration, the University of Cincinnati Libraries, like so many others around the country and the world, made the difficult decision to close all library locations effective 5pm, Monday, March 16, with the exception of the Donald C. Harrison Health Sciences Library, which remained open for College of Medicine students participating in testing, but would close a day later. Library users were encouraged to keep library materials and fines were not incurred for UC, OhioLINK or Interlibrary Loan items. The spaces that were previously filled with students, faculty and staff studying, researching and working in groups, were suddenly quiet as Cincinnati, Hamilton County and Ohio shut down in face of the Covid-19 pandemic. Events such as Adopt a Book, the Annual Cecil Striker Society Lecture, and Edible Books were canceled. Later, however, others such as the annual Preservation Week and UC DATA Day were celebrated online.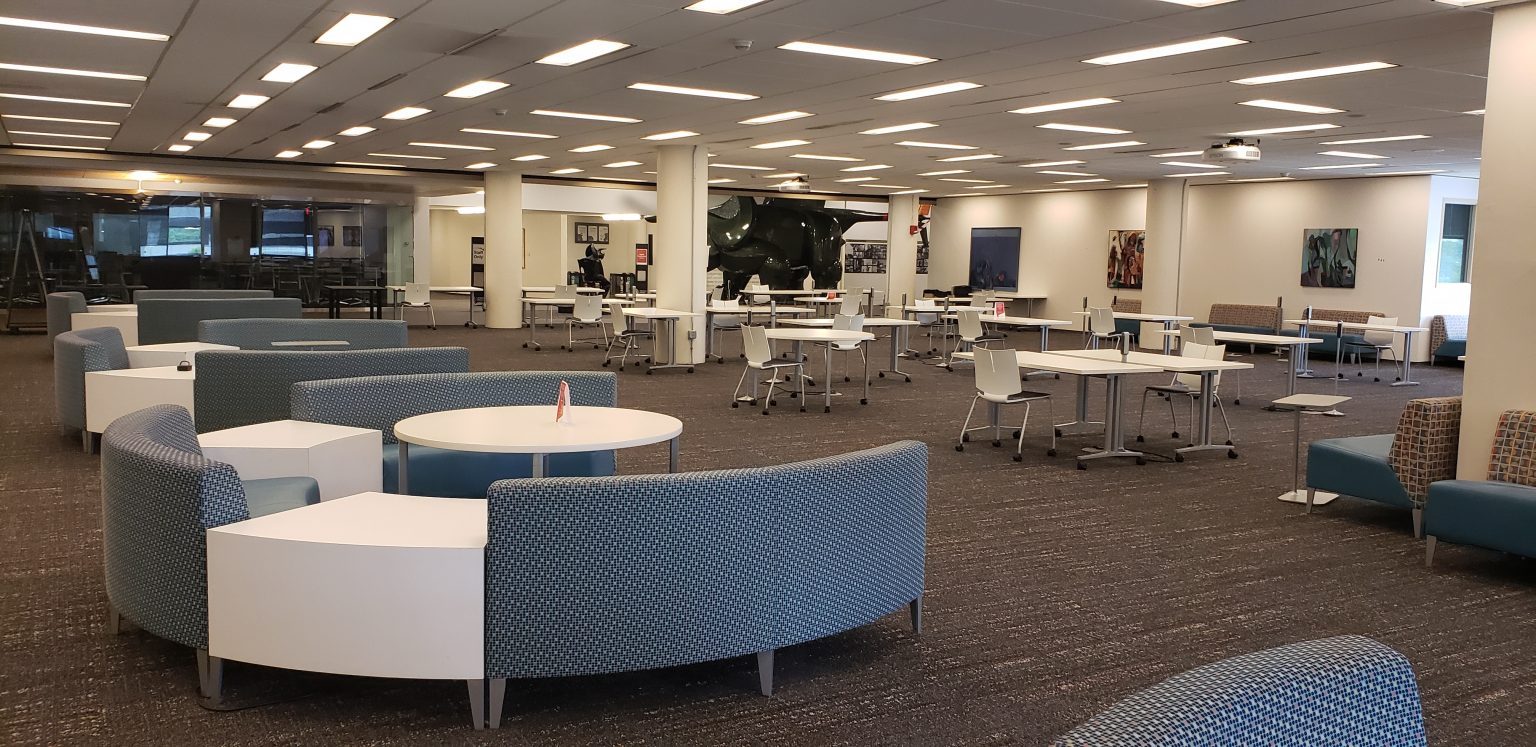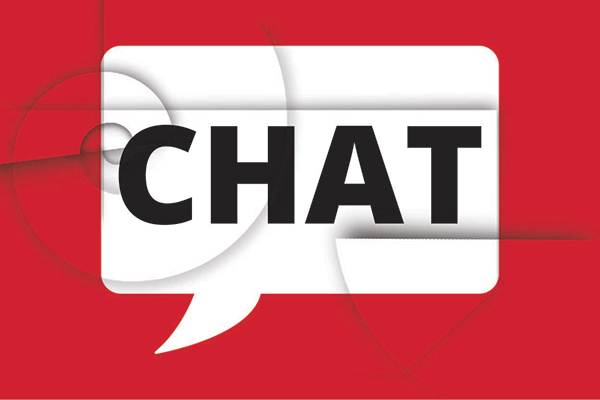 While the sudden closing of library facilities was certainly disruptive, librarians and staff immediately transferred their work to remote so that they could continue to provide access to library resources and collections. A task force made up of representatives from the various library functional areas was formed to plan how to deliver services online. By the time students returned from spring break to begin virtual classes, the Libraries had set up a specially designed landing page, Online Library, to serve as a portal to key library resources such as databases, e-journals and research guides. The Libraries worked quickly to launch a new online reference service, CHAT, that to date has received over 2,000 questions. And librarians and staff worked throughout the spring semester teaching library instruction online, creating guides and exhibits to highlight library resources and managing access to the collections.
To communicate the shift of the Libraries to completely virtual, the Libraries Communication Department produced a video reminding students, faculty and researchers that the Libraries were still open and available online. The Libraries Twitter account illustrated the remote work environments of librarians and staff, as well as the pets that were now serving as coworkers. Zoom and Microsoft Teams backgrounds were created so that people who were missing being in the library could at least picture themselves there while on virtual meetings.
Immediately after transitioning work and library resources online, UC Libraries shifted to planning how to make print collections available in the summer through the Click & Collect request and retrieval service and for the safe re-opening of library facilities for fall semester.
Paramount in all decisions regarding first the closing of library facilities and then their phased, limited re-opening was the health and safety of students, faculty and staff.
---
Not only did the process of providing library services and access change, but how librarians, staff and student workers performed their work transformed as well. Prior to the pandemic, the majority of librarians and staff worked on-site in the library. Daily meetings, e-mails and phone calls were the main forms of communication with colleagues. Moving to remote work necessitated an immediate shift in how UC Libraries worked, communicated and collaborated. Before leaving campus, a Microsoft Teams was established for the entire library. Library IT ensured that all library personnel had the technology necessary to work remotely. All meetings were moved online and monthly all-staff town halls were scheduled as a means to stay connected and informed.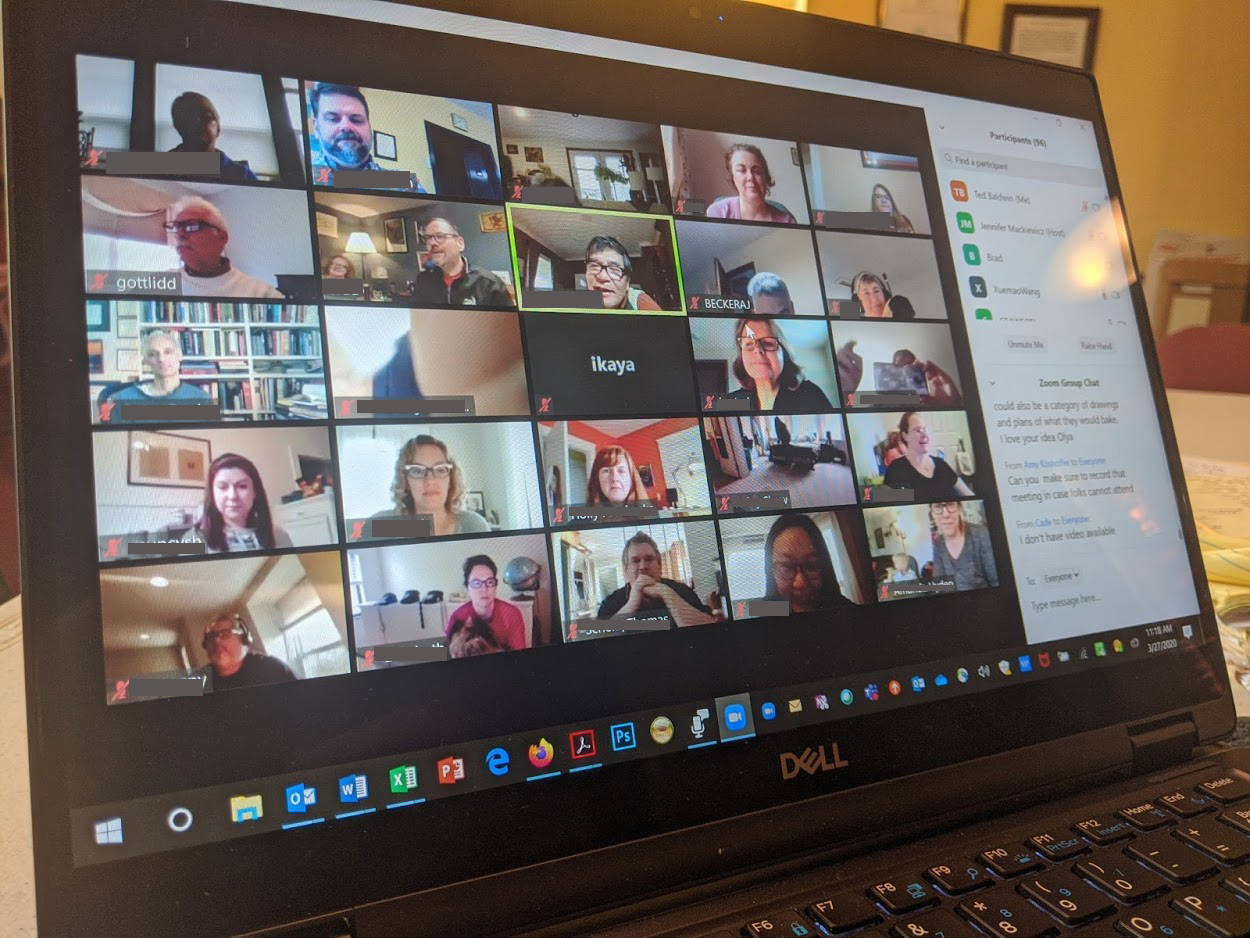 Missing the informal opportunities to network, social channels within the Microsoft Teams environment were created for colleagues to post recipes, lament the challenges of homeschooling children or to simply chat with one another or share humorous memes throughout the workday. Virtual lunchtime meetups and after-work happy hours were scheduled so that coworkers could socialize outside work hours and to maintain a sense of community while working remotely. These initiatives have evolved or stopped as the pandemic has gone on, but the sense of camaraderie they created has remained.
---
Supporting Library Student Workers
When UC Libraries closed its physical locations in mid-March, student supervisors transitioned quickly not just their own work online, but that of their library student workers. All interested and available library student workers were given the opportunity to finish spring semester working remotely. This provided them the opportunity to continue to earn an income, remain engaged with coworkers and to provide essential library services while they learned new skills.
The tasks the library student workers performed varied across departments depending on unit needs, priorities and opportunities. From shelving and repairing books to helping users find the right resources in the collection, library student work is by nature done in the library, so it took some creative thinking to transition in-person work to completely online work.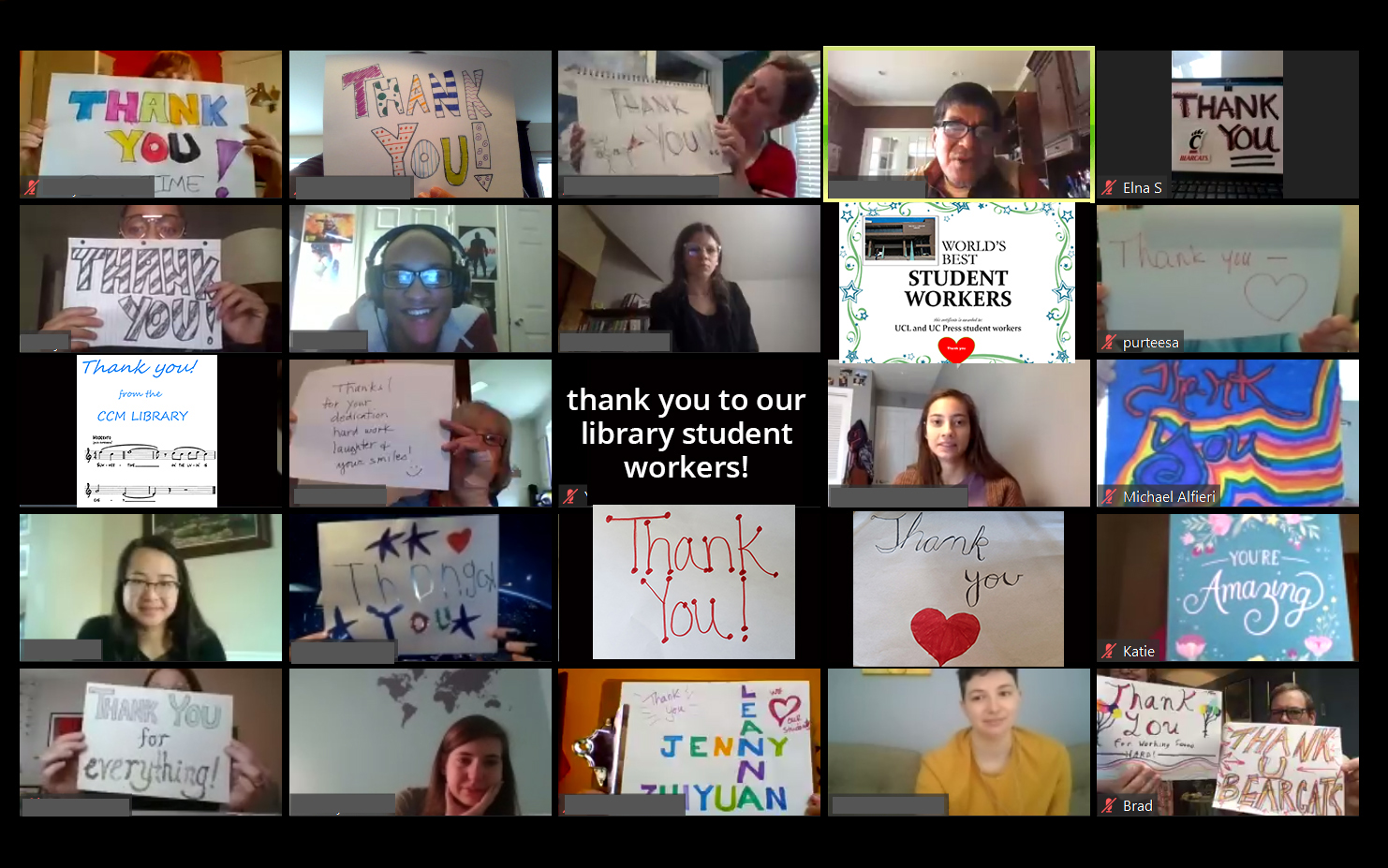 ---
Helping Out
Amidst the stress of closing the library facilities, UC Libraries assisted College of Medicine (COM) colleagues in need. A March 20th message from COM leadership expressed the immediate need for donations of personal protective equipment (PPE) for UC Health physicians and staff on the front lines of the COVID-19 battle. UC Libraries pulled almost 40 N95 masks in addition to gloves and gowns from the Libraries' disaster preparedness kits and donated them to UC Health.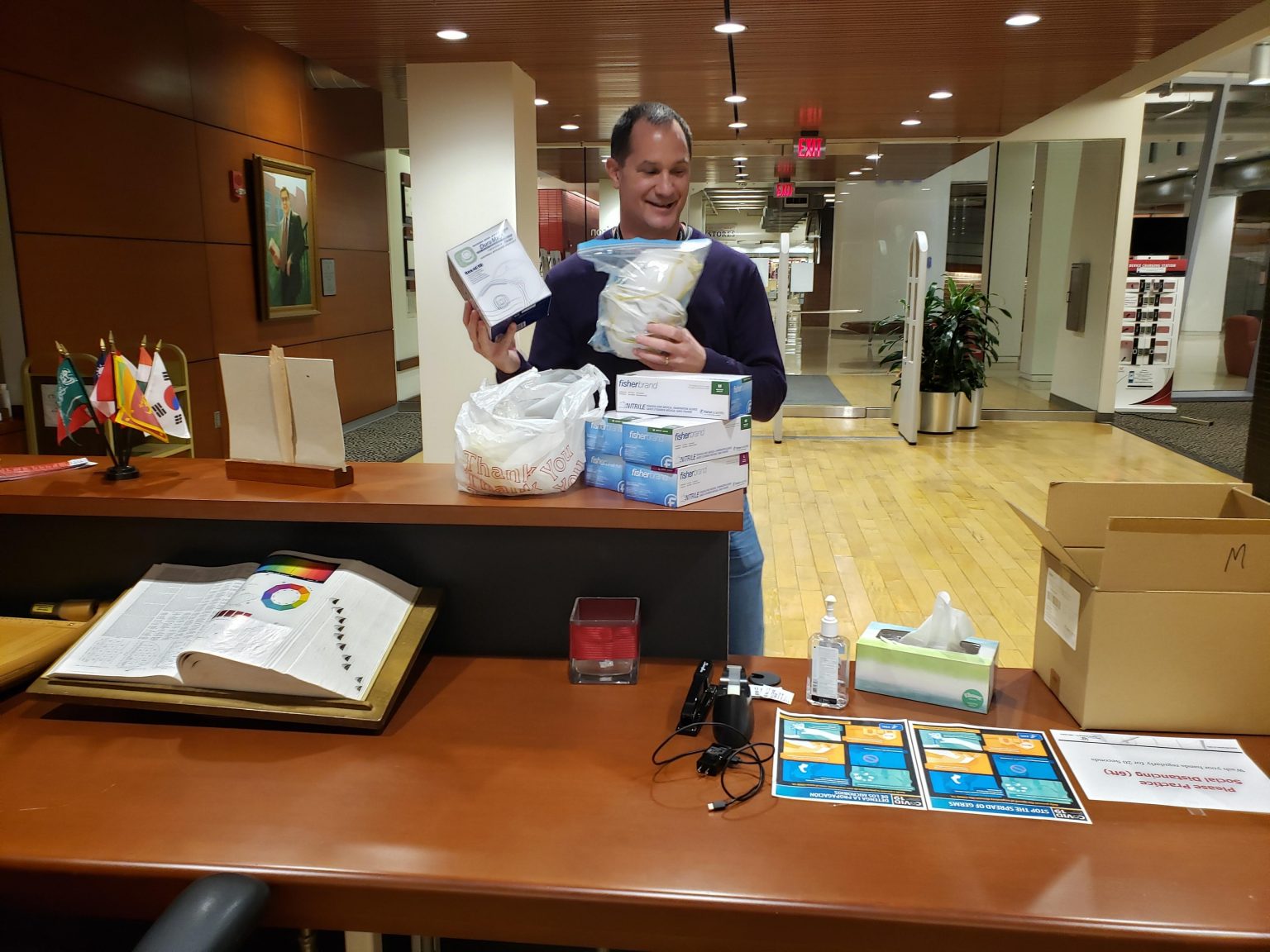 ---
Documenting the Pandemic
University of Cincinnati Libraries continue to work toward our mission to empower discovery, stimulate learning and inspire the creation of knowledge by connecting students, faculty, researchers and scholars to dynamic data, information and resources. One way to achieve this mission is in the preserving and archiving of history — even while history is being made. As the world grapples with the Covid-19 pandemic, the Libraries sought to collect information, websites and documents related to how people are living and working during this challenging time:
The CoronArchive: Documenting the Coronavirus Pandemic
The Henry R. Winkler Center for the History of the Health Professions at the Donald C. Harrison Health Sciences Library seeks to collect experiences from University of Cincinnati faculty, students and staff as they pertain to the pandemic. This could take the form of journal or diary entries, photographs or other forms of media. These materials should in some way reflect how this virus is affecting individuals.
Archives and Rare Books Library Preserving COVID-19 University Websites
The Archives and Rare Books Library is using Archive-It to preserve important University of Cincinnati websites. The average life span of a web page is between 44 and 100 days. Web pages are notoriously fragile documents, and many web resources are at risk of disappearing. As the COVID-19 pandemic unfolds, the library is using Archive-It to capture various UC domain web pages dedicated to the pandemic's impact on the university community.
Digital Scholarship Center
The Digital Scholarship Center was one of 11 recipients of the College of Medicine's Special Coronavirus (COVID-19) Research Pilot Grant Program for the proposal, "Using Intelligent Text Mining and Summarization Methods to Address COVID-19 Open Research Dataset Challenge." The center received a grant totaling $25,000 to develop a text mining pipeline and web-based intelligent query system to extract and summarize relevant COVID-19 related literature. The long-term research objective of the project is to create a usable and generalizable information resource to search scientific literature and generate knowledge through human-centered AI approaches.

---
During this time of social isolation, it has become even more apparent the vital role libraries play as a provider of resources and information expertise. The University of Cincinnati Libraries, whether online or in-person, provides access to the services, resources and people to enable research and scholarly work.
Looking forward to an eventual end to the pandemic, this time working remotely with the bulk of library resources and services online will provide the opportunity to assess not only how the Libraries dealt with the extreme circumstances, but what lessons can be learned for the future. How might UC Libraries transform both physical spaces and library offerings to provide all users with full access to collections and an enriching library experience? In comparing the drastically different semesters of this past academic year – before and during Covid-19 – what services and ways of doing things have remained and what can be altered or let go? This self-reflection will prove vital as UC Libraries not only continues to deal with the pandemic, but as it works to achieve its vision to become the globally engaged, intellectual commons of the university – positioning ourselves as the hub of collaboration, digital innovation and scholarly endeavor on campus.