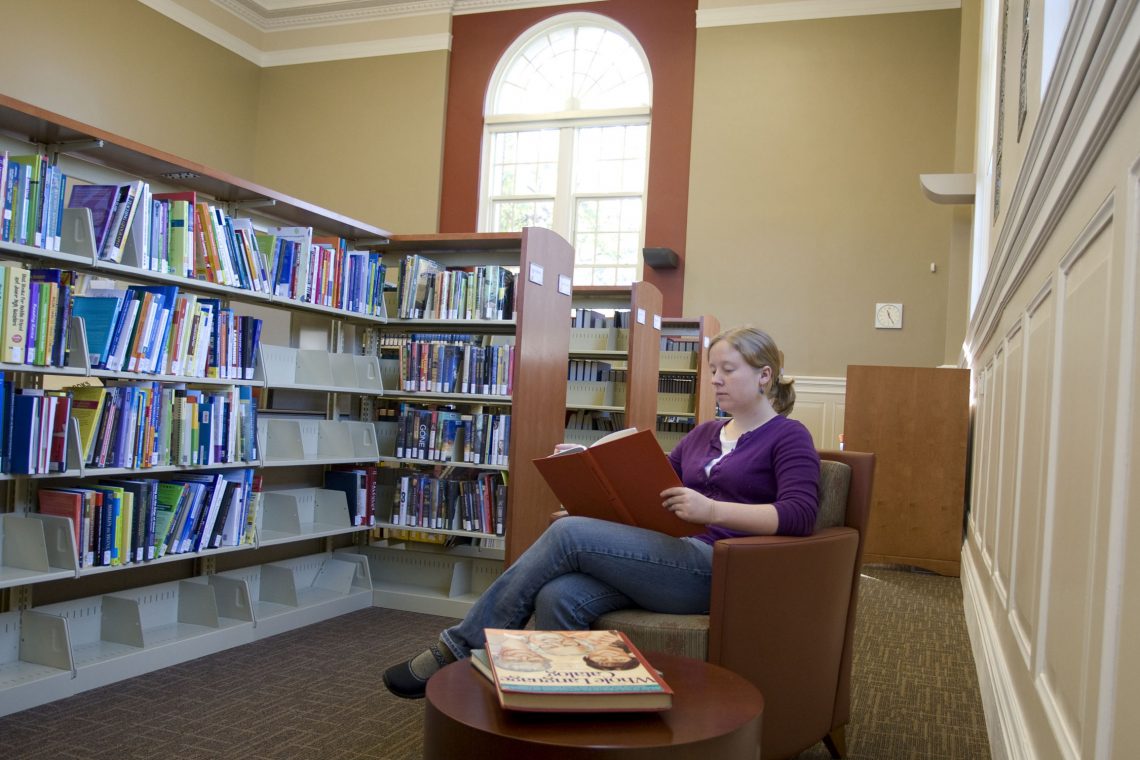 Library Spotlight: CECH Library
The College of Education, Criminal Justice, and Human Services (CECH) Library provides print, electronic and mixed media resources, high-quality instruction and reference, access to excellent facilities and comprehensive library services in support of the entire college community.
Collections
The CECH Library's dynamic collections support the study of education and include a robust curriculum materials center and a professional education collection. Collection highlights include:
Children's and Young Adult Books – fiction and non-fiction titles including easy picture books, juvenile and young-adult fiction, graphic novels and board books
The CECH Library is the proud home of the Kretschmer Collection of Native American Children's Literature, a unique special collection of children's and young adult titles written and/or illustrated by Native Americans.
Mixed materials – represent numerous PK-12 curriculum areas. The collection consists of kits, games, models, puppets, classroom instruments, manipulatives, posters, charts and maps. The mixed materials area also includes STEAM-themed kits for kid-friendly instruction in coding, circuits, robotics and more. This video gives a general overview of the CECH Library's mixed materials collections.
Professional Education Books – covers the theoretical academic books in the various curriculum and instruction areas of teacher education, early childhood education, literacy/language arts education, mathematics education, science education, social studies education and educational media and technology.

Need help finding CECH Resources? Visit these online Research Guides:
Services
The CECH Library supports its community by offering a plethora of relevant services.
Help – traditional library services such as reserves and library instruction support access to information, student learning and critical thinking
Creating instructional materials – poster printing services and the MakerLab offer a major convenience to members of the college community in creating instructional and academic materials. This video introduces users to the many helpful resources and tools in the CECH Library MakerLab.
Access to technology – the CECH Library offers a variety of options for technology checkout for students, faculty, and staff within their college. Available technology and information on loan periods and procedures can be found on the CECH Library website.
Located in room 300 of the Teachers-Dyer Complex, the CECH Library is a popular study destination whether when accessing huddle or study rooms or by using the computers in the Info Commons area.
The CECH Library – Connect. Create. Collaborate.