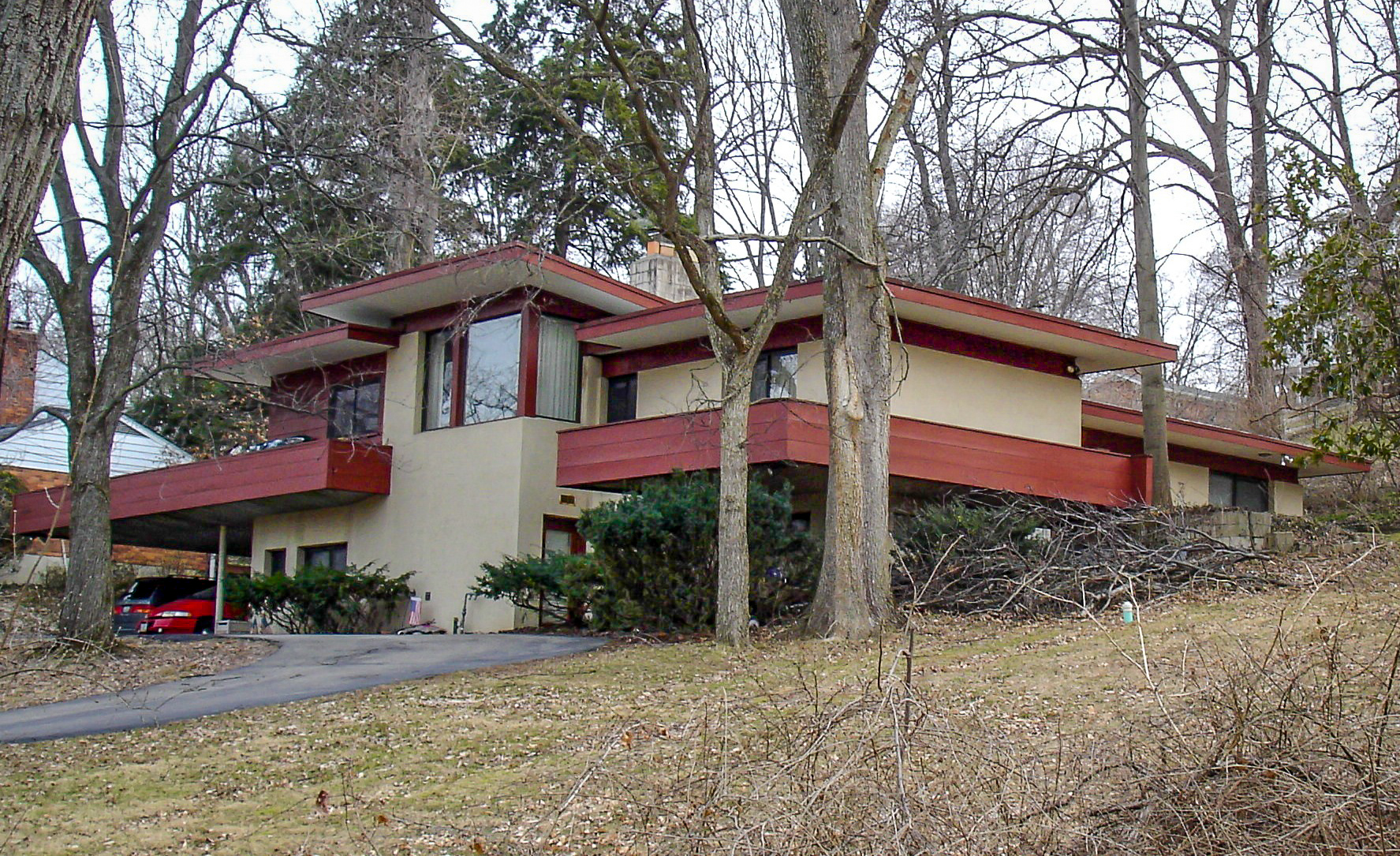 Special Collections in the DAAP Library
The Robert A. Deshon and Karl J. Schlachter Library for Design, Architecture, Art and Planning (DAAP) has growing special collections comprised of artists' books, architectural drawings and archives, handmade and fragile pop-up books, rare elephant folios and Cincinnati urban planning materials.
The artists' books collection contains several hundred one-of-kind, limited-edition, rare and hand-crafted books and objects. Related to artists' books is the entire limited-edition ten-year run of objects from "the Thing Quarterly," a periodical in the form of objects designed by artists, writers, designers, filmmakers and musicians. There is a collection of Mail art – art sent through the mail meant to be participatory, democratic and with a purpose to subvert the notion of "high art" and gallery/museum elitism.
The DAAP Library's Special Collections are available to students, scholars and members of the general public both in person in the library or online. Following is a brief description of some of the library's special collections.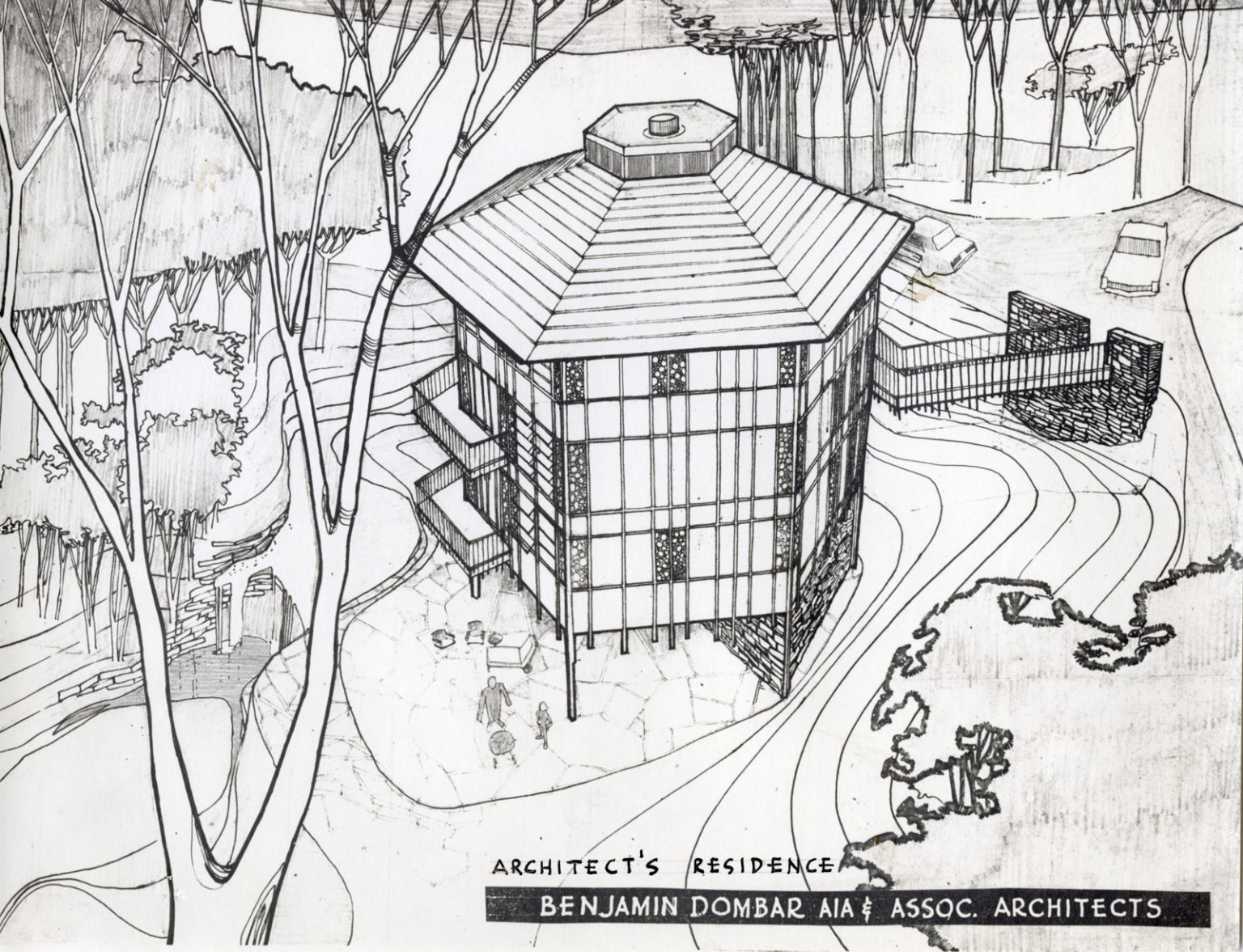 Architecture Drawings and Archives – (pictured left) drawings and papers of Cincinnati architects including Rudy Hermes, Ray Roush, Bejamin Dombar, David Niland, James Alexander and John Bentley.
Artists' Books – several hundred hand-crafted books, many of which serve as excellent examples of fine binding and book illustration and reflect a focus on the artistic movements of the 1970s and 80s. Includes works by many famous artists such as Sol LeWitt, Edward Ruscha, Dieter Roth, Jenny Holzer, Yoko Ono and others.
Bonnie Cashin Garment Collection – Over 200 historical garments designed by Bonnie Cashin for Sills and Co. between 1960 and 1980. The collection has been digitized and cataloged.
Émile Mâle (1862-1954) – Émile Mâle was chair of Medieval Art at the Sorbonne in Paris, 1912. The materials in this collection focus on French Gothic Art and Architecture and the influence Eastern European iconography had on these works. Most of the publications are written in French and reflect Mâle's significant contributions to 20th century art history.
Material ConneXion – Collection both in database and object formats of cutting-edge materials: glass, polymers, ceramics, metals, cement and carbon. The library of objects includes a sample board of the material with a description of its unique properties, manufacturer information, recommended use/application and any limitations of the material, etc.  The database, linked from the library webpage, is searchable by physical property (ex: glossy), processing attributes, sustainability factors and other properties. This unique collection is useful to many fields of study: engineering, industrial design, interior design, fashion, sculpture, etc.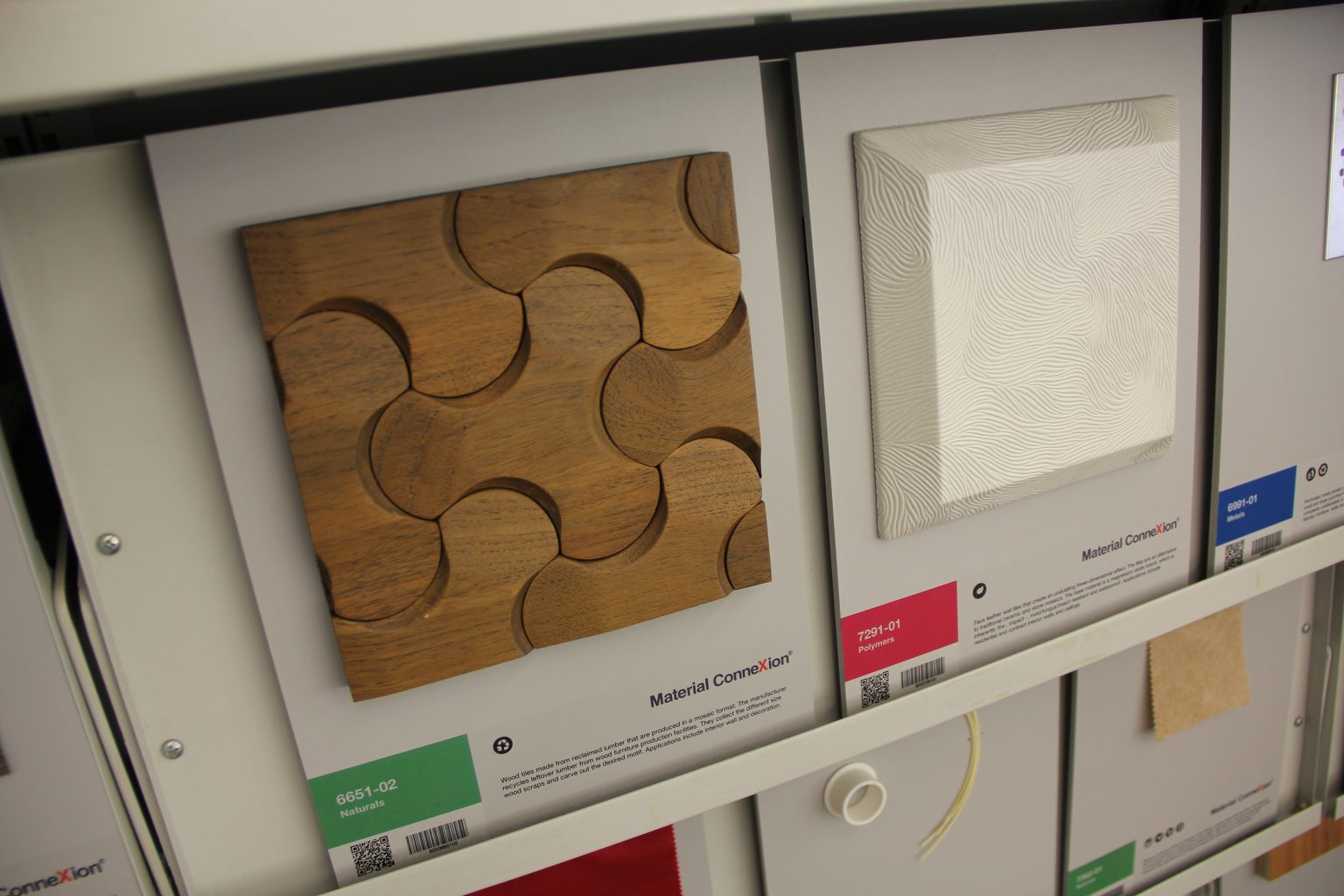 Noel Martin (1922-2009) – Martin designed catalogues, bulletins and invitations that impacted Cincinnati's visual culture with his Modernist aesthetic. He was schooled at the Cincinnati Art Academy and later taught there, as well as at UC. His library of books and pamphlets on logo design, graphic design, font, typeface, typography, typesetting, printing and lithography was donated to the library in 2009.
More information on these special collections is available on the DAAP Library's website.