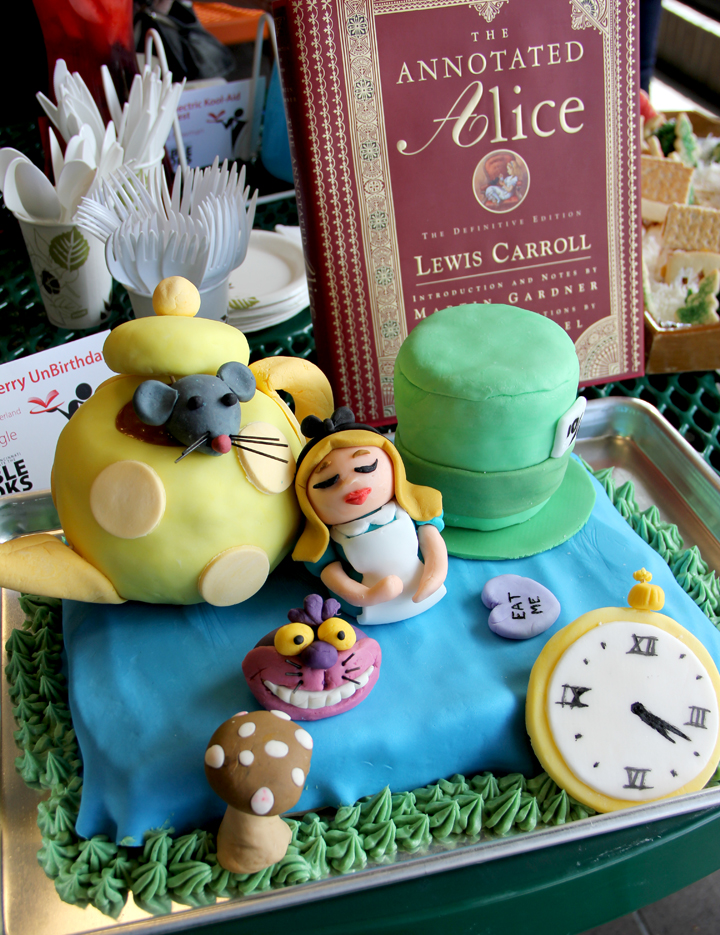 Spring Events in UC Libraries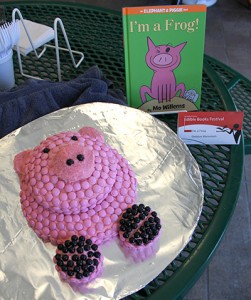 From UC DATA Day to Edible Books to a digital humanities speaker there is something for everyone in UC Libraries this spring. All events are free and open to the public. Check the UC Libraries website at www.libraries.uc.edu for event details and directions to individual libraries.
"Celebration of Excellence in Black History," February 24, 2:30-4:30 pm, Langsam Library 462 – Speakers, performances and cultural food favorites will be center stage. Included in the program will be a talk by Karen Cudjoe on the history of Black History Month, poetry by Nick Wantsala and Black Budda' Fly, Inventor's Skit from Soul Consciousness Theatre Troop. "Celebration of Excellence in Black History" is supported by a grant from the Provost's Office to promote and celebrate diversity throughout the university community. Entitled "Bridges to Diversity and Inclusion" this initiative provides a school year filled with events, programs and exhibits designed to celebrate diversity on the UC campus and beyond. More information is available on the Libraries blog.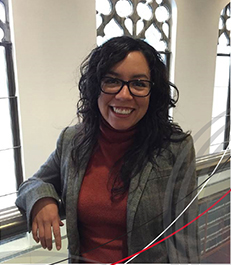 Digital Humanities Speaker – Feb. 29 and March 1, Langsam Library – UC Libraries welcomes to campus the next expert in the Digital Humanities Speaker Series – Dr. Élika Ortega, a postdoctoral researcher at the Institute for Digital Research in the Humanities at the University of Kansas. Dr. Ortega will present a series of talks and hands-on workshops in the Walter C. Langsam Library. Participants are encouraged to come to any or all sessions that are of interest to them and to their work. A full schedule is available online.
Life of the Mind – March 29, 3:30-5:00pm, Russell C. Myers Alumni Center – Life of the Mind is a semi-annual lecture series that features a distinguished University of Cincinnati faculty member presenting his or her work and expertise. The March speaker is Heidi Maibom, professor of philosophy in the McMicken College of Arts and Sciences, who will speak on "Know Others to Know Thyself: Uses and Misuses of Taking Another's Perspective." Read the article in this issue of Source for more information about Life of the Mind.
International Edible Books Festival – April 1, 1:00-2:00pm, Langsam Library 5th floor lobby – Once again, the Libraries will celebrate the International Edible Books Festival where over 20 participants will present their edible creations that represent a book in some form. As in past years, entries will be judged according to such categories as "Most Literary," "Most Delicious," "Most Adorable" and "Most Gruesome." In addition, the "Top Student Entry" and "Best Overall Entry" will receive a special prize. After the entries are judged they will be consumed and enjoyed by all in attendance. To view past Edible Books, visit the UC Libraries Facebook page.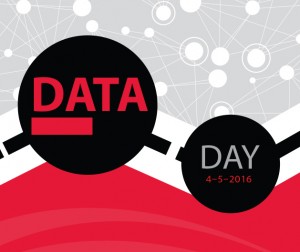 UC DATA Day – April 5, 8:30am-3:30pm, Russell C. Myers Alumni Center – Sponsored by UC Libraries and IT@UC, DATA Day will include a full schedule of events and will feature keynote speaker Mike Huerta, PhD, from the National Library of Medicine, National Institutes of Health. Dr. Huerta will highlight his work in making data more discoverable, accessible, usable and open, in addition to speaking on his other areas of program development at the NIH. A full schedule of events and registration information can be found online.
Annual Cecil Striker Lecture – April 14, 4:00-6:30pm, Kresge Auditorium – The Henry R. Winkler Center for the History of the Health Professions and the Cecil Striker Society for the History of Medicine will welcome Julie Fairman PhD, RN, FAAN, Nightingale Professor of Nursing at the University of Pennsylvania School of Nursing and Chair of the Biobehavioral Health Sciences Department. More information will be available via the Winkler Center Web site once available.
THATCamp – May 2 & 3, Langsam Library – UC Libraries' will hold the second THATCamp University of Cincinnati, an unconference, which is an open meeting where humanists and technologists of all skill levels and interests gather to learn and to build together in sessions proposed on the spot. By practice, THATCamps are open and online. Participants make sure to share their notes, documents, pictures and other materials from discussions before and after the event on the Web and via social media. More details will be available online at http://ucincinnati2016.thatcamp.org/ as plans develop.