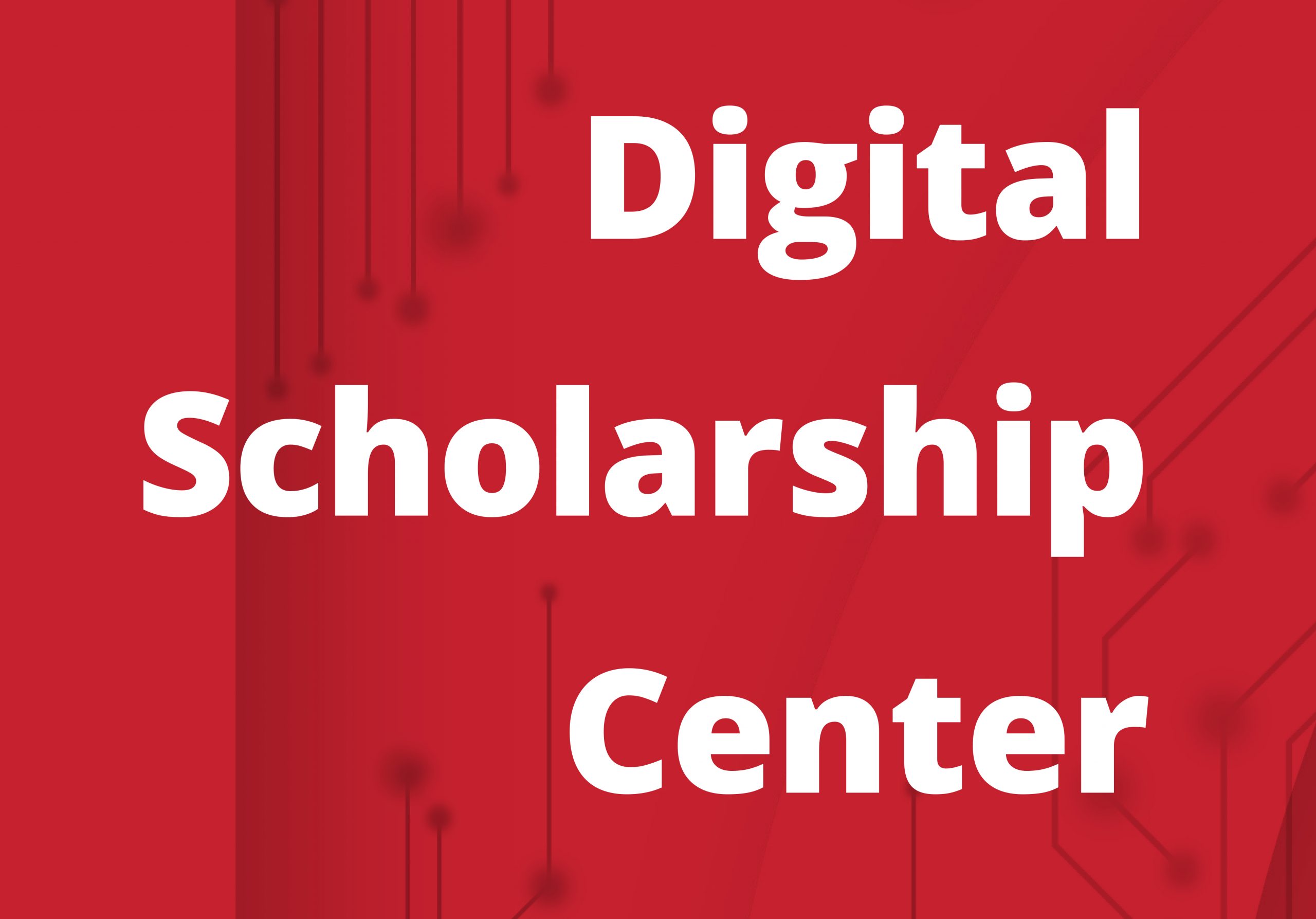 UC's Digital Scholarship Center Awarded a $700K Grant from The Andrew W. Mellon Foundation
The Andrew W. Mellon Foundation awarded the University of Cincinnati a $700K renewal grant to advance and expand the Digital Scholarship Center's (DSC) "catalyst" model of digital scholarship that uses machine learning and data visualization to enable team-based, transdisciplinary research projects.
This second phase builds on the first-phase support from The Foundation, where the DSC used machine learning and data visualization to open and activate digital archives for exploration and analysis at scale by researchers and scholars. The DSC aims to substantially grow their library-centered digital scholarship model by expanding the implementation of machine learning and data visualization to create computable archives – archives that are not based on conventional definitions of static datasets, but rather computable data structures that enable dynamic, interactive, iterative and large-scale scholarly engagement by the user. The executable archive enabled by machine learning transforms digital collections into computational platforms.
"After two years of significant progress, we are grateful for the opportunity to continue and expand upon the work we've completed thus far," said James Lee, co-principal investigator for the grant, associate vice provost for digital scholarship, associate dean of libraries and director of the Digital Scholarship Center. "The Mellon Foundation's support has granted us the capacity to advance our center's mission and to act as a catalyst for collaborative, transdisciplinary forms of research and teaching, bringing together humanistic methods with technical innovation."
"This Mellon grant validates the work already being done by the DSC. The activities of the DSC supported by the Mellon Foundation exemplify our Next Lives Here – Research2030 objective of Impactful Research. It is wonderful to see our faculty and scholars continuing to push the boundaries of knowledge creation in such an interdisciplinary fashion," said Patrick A. Limbach, vice president for research.
With this second grant, the DSC plans to expand considerably from the first grant by:
launching a second cohort of 15 Catalyst awards that will result in a broader set of projects made possible by research within the computable archive platform (with corresponding publications, datasets and teams);
substantially expanding their cloud-based machine learning platform by incorporating (1) multilingual, non-Latin script text mining, and (2) computer vision methods to accelerate the pace of digital scholarship in large data archives;
documenting a set of executable best practices for artificial intelligence and explanation via data visualizations archived in a dynamic way in a repository of Jupyter notebooks to serve as a next generation toolkit for the artificial intelligence era.
"Our work with the first phase of Mellon support has brought UC Libraries into a wide range of close partnerships across our institution, from the students, faculty, departments and colleges with whom we collaborate to the university senior leadership upon whose internal support we are reliant," said Xuemao Wang, principal investigator for the grant, vice provost of digital scholarship and dean and university librarian. "We are excited about the possibilities of this second phase and its potential impact on our university and city, as well as the network it will build with the larger community of research universities and library organizations."
"The Andrew W. Mellon Foundation grant allows UC to further its vision of transforming UC Libraries into a globally engaged intellectual commons. Under Dean Wang's leadership and the support of this grant we can advance UC Libraries digital scholarship and research in support of the Innovation Agenda outlined in our strategic direction, Next Lives Here," said Kristi A. Nelson, senior vice president for academic affairs and provost.
The initial Mellon grant funded a first cohort of Faculty Catalyst Development awards for 10 projects using the DSC's 'team science' approach.
"The Digital Scholarship Center with the support of Mellon was truly the catalyst for my ongoing research program," said Jeffrey Blevins, professor and head of the Department of Journalism. "The massive corpus of Twitter data that we're able to analyze and convert into visualizations has been a methodological breakthrough. And we're attracting significant attention from both social scientists in the academy and applied researchers. For instance, our first Digital Scholarship Center study published in New Media & Society in 2019 is already being referenced in an array of scholarly outlets, as well as in Silicon Valley."
Sarah Jackson, professor of anthropology and divisional dean, social sciences in the College of Arts and Sciences, first came to conversations with the DSC with some idea of the kinds of questions she wanted to be able to answer, and some vague dreams of what might be possible. "Collaborating with the DSC team has helped translate these ideas into research realities, and provided technical expertise that was previously out of my reach as a researcher," she said. "Additionally, bringing together our different perspectives — disciplinary and technical expertise — has taken our project in new directions that wouldn't have happened if the analyses had been only rooted in anthropology. Significantly, our collaboration with the DSC has also involved grad student training, helping to train the next generation of anthropologists in key digital skills that will position them as informed interdisciplinary researchers."
The Digital Scholarship Center was jointly created by the University of Cincinnati Libraries and the College of Arts and Sciences. Launched in September 2016 as an academic center, the DSC provides faculty and students across the university with support for digital project conception, design and implementation. The DSC uses technical innovations in machine learning and data visualization on large, unstructured humanistic datasets in text, image, audio and video formats to investigate complex, crosscutting research questions that call for collaboration among humanists, social and natural scientists, librarians/information professionals and others. In partnership with faculty and motivated by their research questions, the DSC serves as a catalyst, to use the chemical metaphor, by synthesizing a reaction of different components into a cohesive product and by reducing the barrier to entry for such a reaction to commence. For more about the Digital Scholarship Center, visit their website at http://dsc.uc.edu.
"The work performed by the University of Cincinnati's Digital Scholarship Center is critically important as our Carnegie Research 1 University continues to transform research and scholarship (and yes even creativity) through the tremendous power of digital technology," said Neville G. Pinto, president of the University of Cincinnati. "It is a high priority for us as we pursue our Next Lives Here strategic vision for UC's third century."