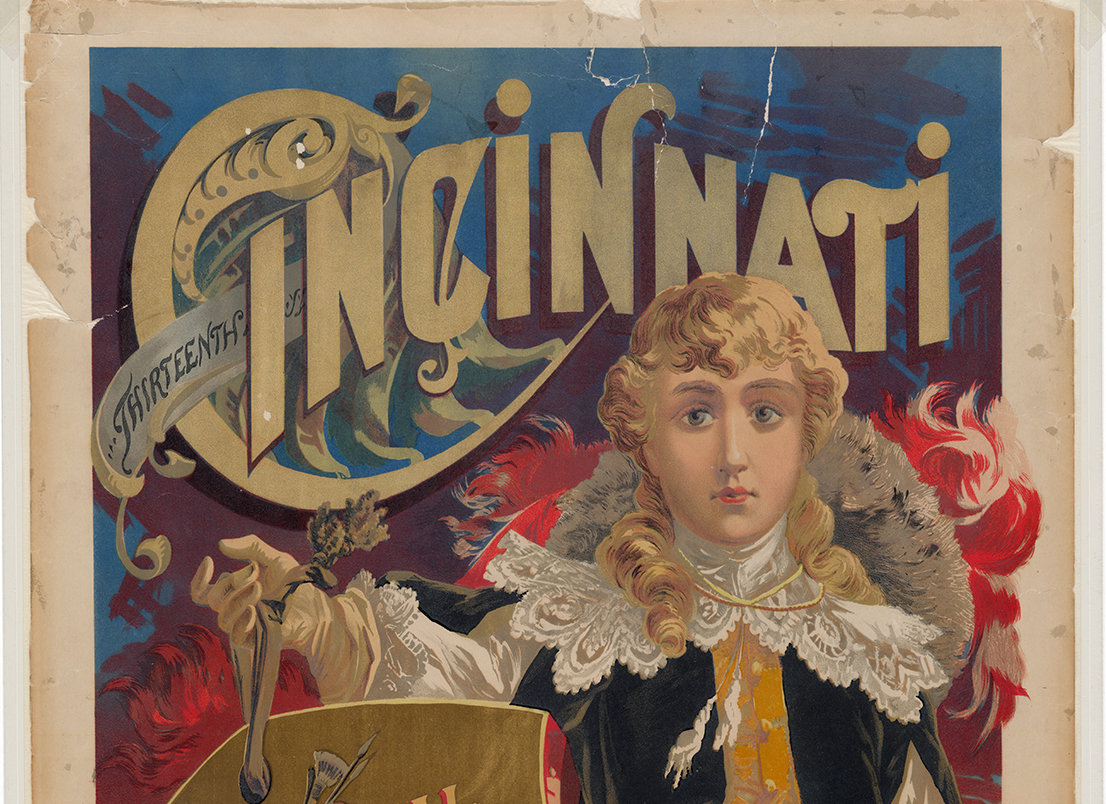 1800s Cincinnati Industrial Exposition Posters available online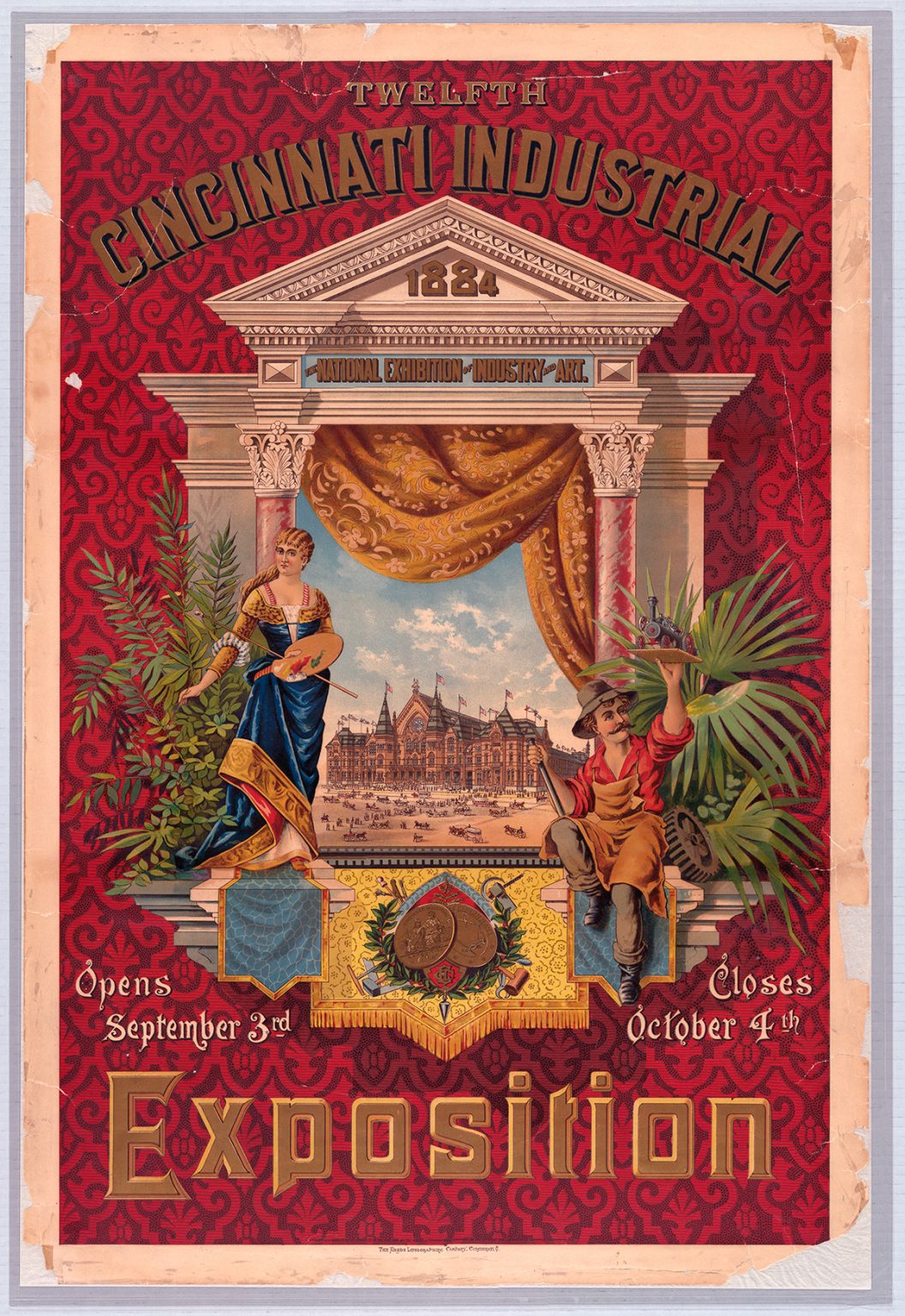 For nearly 200 years, the College of Engineering and Applied Science (CEAS) has held strong ties to the industrial progress of Cincinnati and the region. The Ohio Mechanics Institute (OMI), founded in 1828, is one of CEAS' source institutions and provided vital technical education during the early development of the city. In partnership with Cincinnati, OMI sponsored the famed Cincinnati Industrial Expositions in the mid to late 1800s. These "Expos" showcased technical innovation and artistic achievement from across the U.S. In 1879, Cincinnati's famed Music Hall was built as a permanent home for the growing and popular Expos, which were promoted through large and richly illustrated posters.
Recently, the posters were digitized by the UC Libraries' Digital Collections Team (DCT) while conservators from the Preservation Lab oversaw handling and care considerations. Many of the posters received prior treatment for condition concerns such as torn edges and crumbling paper, and all had been fully encapsulated in Mylar for long-term protection. The DCT used a Phase One IQ360 60 megapixel digital back to reformat the posters. The high image quality, combined with an even lighting set-up, enabled the team to digitize the posters within their existing encapsulations. The Mylar enclosures provided the support the posters needed to be handled easily for digitization.
The large size of the posters posed a challenge for maintaining a resolution of 600 pixels per inch, so the DCT used a special imaging technique. Each poster was photographed as a series of six separate, close-up images with significant overlap. The individual pieces were then stitched together in Adobe Photoshop, allowing the final image to fully and accurately represent the physical poster at 600 pixels per inch. This high resolution allows access copies of the posters to maintain high levels of detail even when zoomed in. After a few final post-processing steps, the images were ingested into the UC Libraries Digital Resource Commons, where it is now available for public browsing.
The high-quality digital copies of these posters are available for viewing in the new Cincinnati Industrial Exposition digital collection.
For more information about the OMI Industrial Exposition posters, e-mail Ted Baldwin, director of the Science and Engineering Libraries.