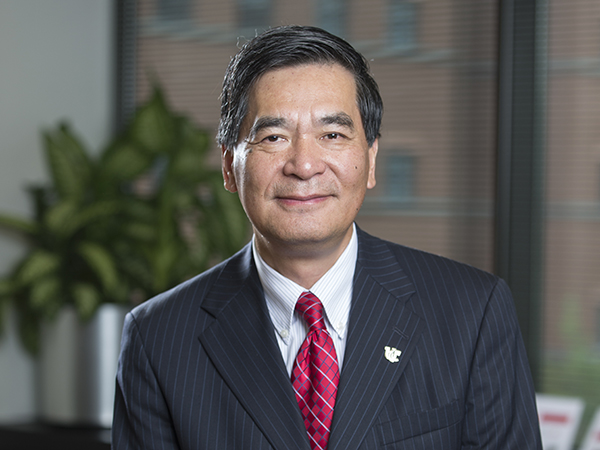 A Note from the Dean: Supporting the Libraries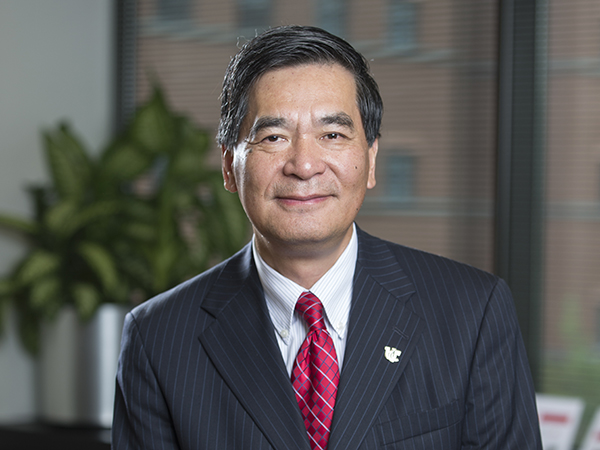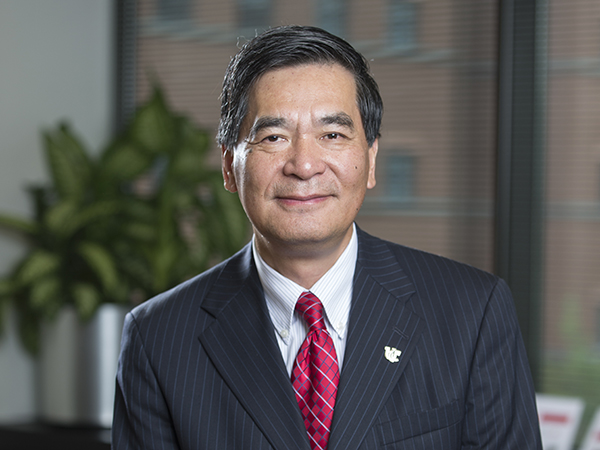 It's summer in Cincinnati and while the campus is calmer and the parking garages emptier, there is still a quiet buzz of activity. The first summer semester is winding to a close, new student orientation is in full swing, and construction projects, including the long awaited Faculty Enrichment Center located in the Walter C. Langsam Library, are rushing toward completion before the fall semester begins. It is a good time for reflection.
Some of my most memorable moments from this spring share a common theme; they feature the donors, volunteers and faithful advocates who give generously of their time, talents and treasures to the University of Cincinnati Libraries.

This year UC Libraries' hosted our inaugural fundraising event, Hidden Treasures: An Adopt-A-Book Evening. This event required an immense amount of planning and support from faculty and staff along with dedicated library volunteers and sponsors. I would like to thank Ann Santen and Rosemary Schlachter for serving as co-chairs for the event. I would also like to thank our sponsors: The First Edition Rare Books, Jack and Mary Gimpel, Dorothea Langsam, and Ann and Harry Santen. You can read a recap of our Adopt-A-Book program in this issue of Source.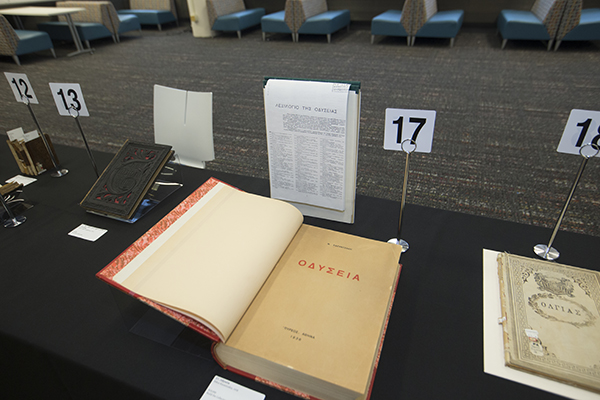 In April, UC Libraries' hosted the fan-favorite International Edible Books Festival. Students, faculty, staff, librarians, friends and family created 20 edible books. The entries ranged from children's books to literary classics to popular fiction and self-help books. The edible books were made of cakes, cookies, candy, deviled eggs and even carrots. Our esteemed judges, UC Libraries own Debbie Tenofsky and Mary Anne McMillan, carefully reviewed each entry and awarded bookmarks for such awards as Most Literary, Most Delicious and Most Gruesome.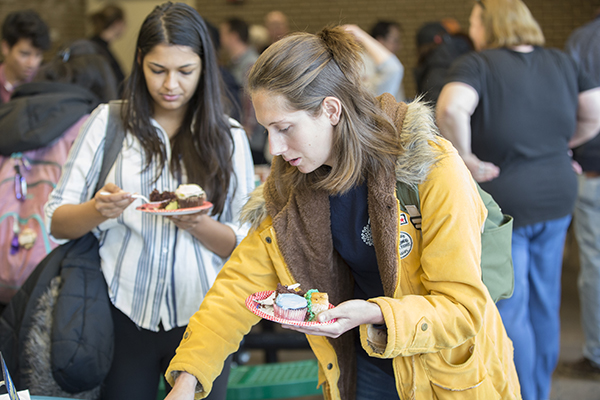 The Henry R. Winkler Center for the History of the Health Professions and the Cecil Striker Society for the History of Medicine hosted the 10th Cecil Striker Society Annual Lecture in May. Titled "Daniel Drake's Connection to Sir William Osler: Celebrating Two Medical Education Reformers," the lecture featured Winkler Center Board Chair Dr. Philip M. Diller and Dr. Robert E. Rakel. The lecture coincided with the university's Bicentennial Event unveiling of the Daniel Drake Ohio Historical Marker, which was mounted on the outside of the Medical Sciences Building.
It is a great pleasure to also share that the Cecil Striker Society Lecture is now fully endowed as a permanent program for our Winkler Center. This achievement was made possible by the loyal generosity and partnership of our donors: Carl and Joyce Fischer, Ted and Carol Striker, John Bossert, Cincinnati Children's Hospital Medical Center, Mike and Rebecca Farrell, UC Health, Ken and Johnie Davis, Phil and Linda Diller, Bill Hurford and Lesley Gilbertson, Rick and Laura Kretschmer and Cecil Striker.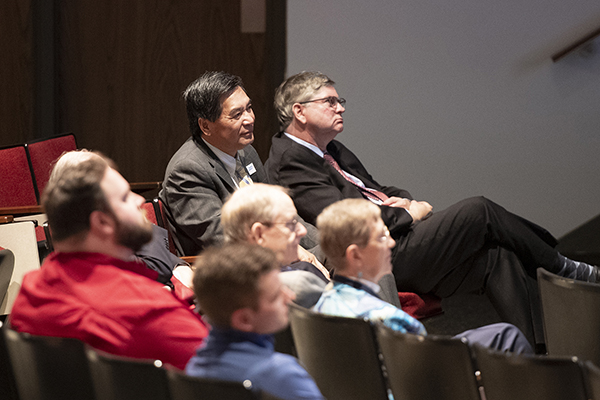 Also this spring was my bi-annual Dean's Advisory Council meeting, which we hosted at UC's new 1819 Building. The council members are made up of volunteers from various industries and backgrounds who are committed to the mission of UC Libraries. They serve as a sounding board for me and as advocates for the Libraries. We were able to take a personal tour of the 1819 building and enjoy a presentation by UC Libraries' staff from the Preservation Lab.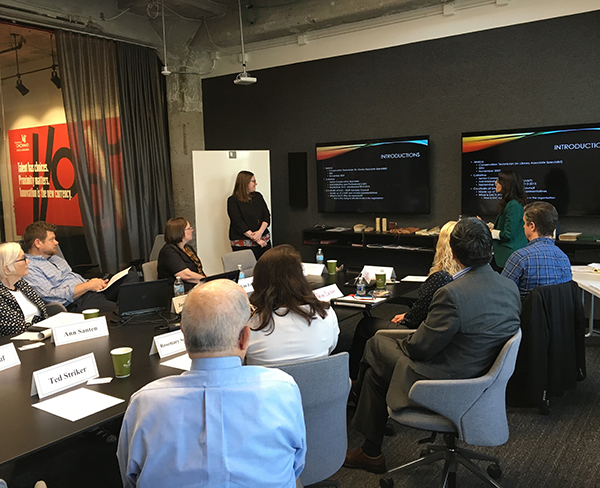 These events are just a few at UC Libraries whose successes are made possible by our donors, friends and volunteers, because of their participation, planning and generosity.
Enjoy the rest of your summer.