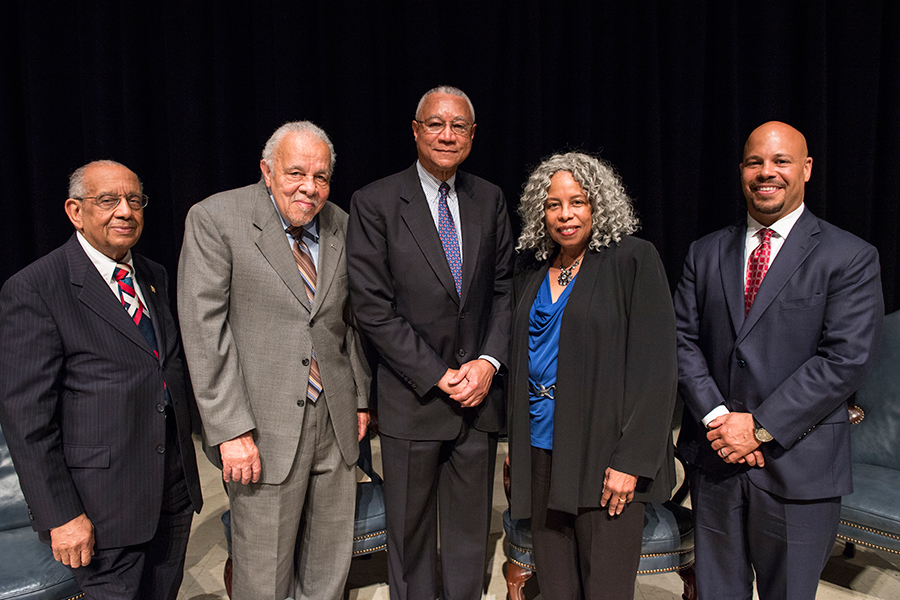 Distinguished Panel Discusses "African American Physicians in Cincinnati: Past, Present & Future"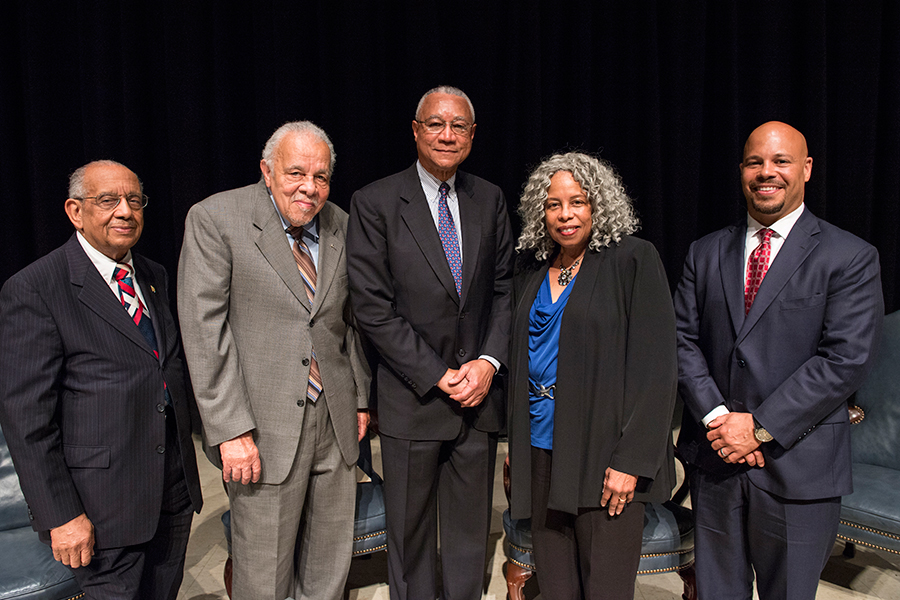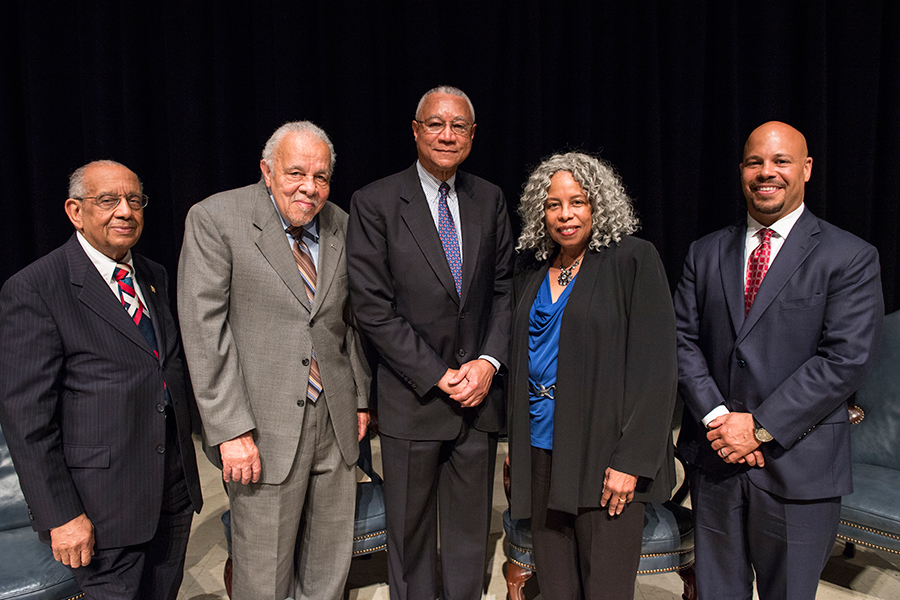 By Gino Pasi.

On Thursday, May 4, the Henry R. Winkler Center for the History of the Health Professions and the Cecil Striker Society  hosted its eighth annual Cecil Striker Society Annual Lecture in UC's Kresge Auditorium.
This year's event, titled "African American Physicians in Cincinnati: Past, Present & Future," featured a multi-generational panel discussion moderated by Dr. Elbert Nelson and including Drs. Chester C. Pryor, II, Charles Dillard, Camille Graham, and Christopher Lewis. Each panelist discussed their personal stories, including obstacles and successes as African American physicians, their early mentors, heroes and more. After the discussion and a short Q&A session, attendees were invited to a reception and an exhibit opening of the same name in the Winkler Center's Stanley J. Lucas, MD, Board Room. The exhibit, on display through the end of 2017, displays numerous documents and objects related to African American medical and health history in Cincinnati. The contents of the exhibit come from the collections of the Winkler Center, the Cincinnati Museum Center at Union Terminal, as well as the personal collections of Dr. Charles L. Dillard and Cincinnati photographer C. Smith.
The Winkler Center gratefully recognizes the generosity of the following individuals and organizations who have provided significant support to establish the Cecil Striker Endowment Fund: Presenting Sponsors: Dr. and Mrs. Carl Fischer, Cincinnati Children's Hospital Medical Center and Dr. and Mrs. Theodore W. Striker; Supporting Sponsors: Dr. John E. Bossert, Cecil L. Striker, PhD and UC Health. Additional support provided by Dr. and Mrs. Michael K. Farrell. The Winkler Center also salutes these sponsors for their generous support of the 2017 lecture presentation: The Cincinnati Medical Association and The Doctors Foundation.
For more on the Winkler Center or the Cecil Striker Lecture, visit the Winkler Center web site at http://libraries.uc.edu/winkler-center.html.