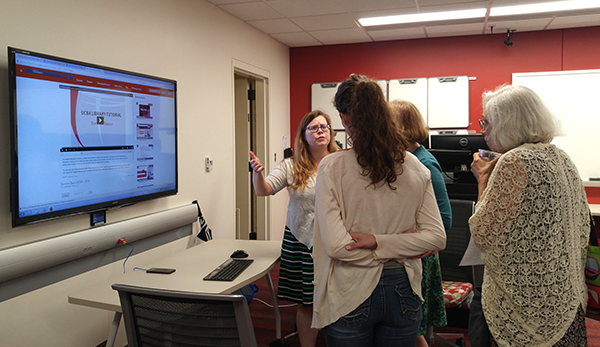 eLearning and Digital Literacy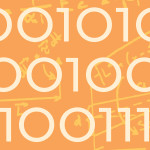 Digital Technologies and Innovation, the first pillar of the UC Libraries Strategic Plan, states that the Libraries will "develop innovative technologies and services that transform and generate new modes of inquiry, access, scholarship, learning and creative ways of working together. UC Libraries will be a leader in creating and utilizing digital technologies and innovation for the provision of learning tools and research platforms essential for transforming the user experience and the creation of new knowledge. We will create an agile and innovative information environment of ongoing inquiry, analysis, research and discovery."
eLearning and Digital Literacy are key to making those goals a reality, and as such was named a Strategic Initiative in 2014. The team created to explore this area has as its charge to "actively investigate resources and pedagogical approaches to advance UC Libraries learning practices and better support of eLearning at UC." To that end, they stated as their objectives and deliverables to:
Identify and guide the implementation and provide initial training for newly adopted eLearning pedagogies, software and tools.
Make recommendations on best practices in online instruction design and in embedded librarian support in Blackboard courses, promoting librarian/faculty collaboration on eLearning.
Identify pedagogies of engagement and their potential impact to improve student learning and to promote library/faculty collaboration at UC.
Recently, the eLearning and Digital Literacy Team has been sharing their findings with colleagues at both UC Libraries as well as those in the broader library community. Below are highlights of their recent info-sharing sessions.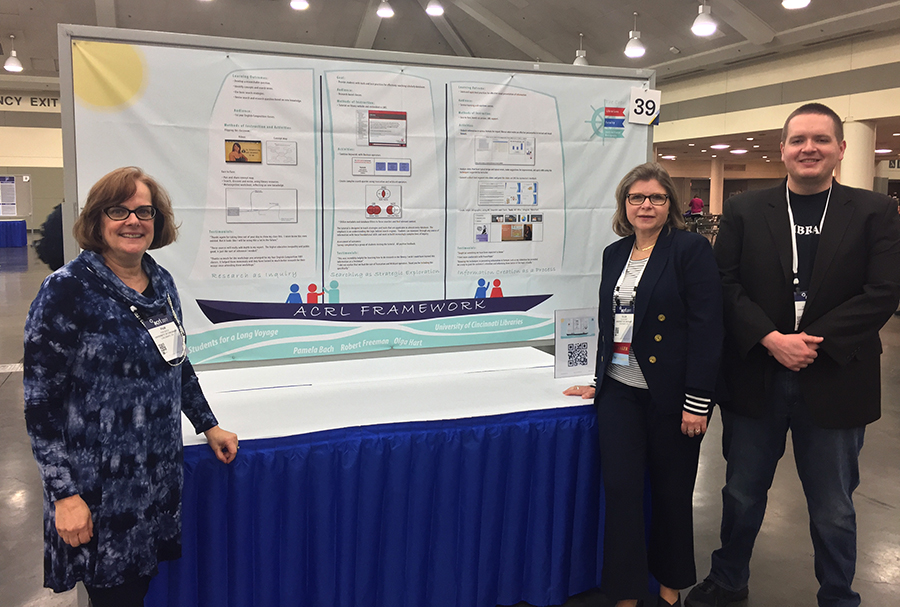 In March 2017, four members of the eLearning and Digital Literacy Team, Pam Bach, Bob Freeman, Olga Hart and Becky Leporati, presented at the Association of College and Research Libraries (ACRL) annual conference in Baltimore, MD. Themed At The Helm: Leading the Transformation, the 2017 conference broke attendance records with 3,499 face-to-face and more than 246 virtual attendees from all 50 states and 31 countries. The conference focused on digital literacy, diversity, open access and a variety of other issues affecting academic libraries. Being selected to present at the ACRL conference is a big honor. In 2017, only 35% of poster session proposals and 32% of virtual presentation proposals were selected.
The team's poster, Full Sail Launch: Preparing Students for a Long Voyage, and the virtual presentation, All Hands on Deck: Launching Students toward Research Success, showcased UC Libraries' experience in incorporating the ACRL Framework threshold concepts at every stage of a student's academic career to ensure life-long learning and success. Through case studies, the presenters demonstrated how they used active learning, technology and cross-disciplinary collaborations with faculty and instructional designers to develop knowledge practices and dispositions that enhance the students' academic and subsequent professional careers. Segments of the audience were especially interested in how the team embeds instructional content in Blackboard courses. They thought it very innovative to collaborate with instructional designers to influence the creation of Blackboard course shells and to embed library instruction content in all the courses for a college.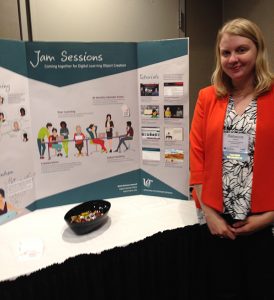 Becky Leporati, digital literacy fellow, was a first-time attendee to the ACRL conference. Her participation was funded partially by a competitive Early-Career Librarian Scholarship. In addition to registration and a stipend, the scholarship came with an invitation to a breakfast with other scholarship recipients. The networking event brought together librarians from across the country to discuss career issues.
Becky also presented at the 2017 LOEX Conference in Lexington, KY.
Most recently, on June 14, the team presented the eLearning Showcase to share online tutorials and other learning tools recently created or still under development. The goal of the informal learning session, open to all UC Libraries faculty and staff, was to raise awareness about tutorials in order to promote their use. The team demonstrated how tutorials are accessed, explained how they are used in instruction, as well as the many ways in which one can contribute to the creation of learning objects (ideas, script, design, technical aspects).
As eLearning continues to be an area of focus for UC Libraries, the team plans to host annual showcases of new projects at least once a year and to expand the audience to the broader UC community. In addition, they are exploring ways to collaborate with colleagues involved in eLearning in other institutions to share ideas and lessons learned.