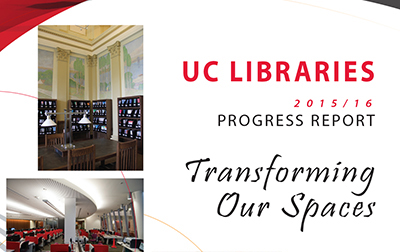 A Progress Report on Transforming Our Spaces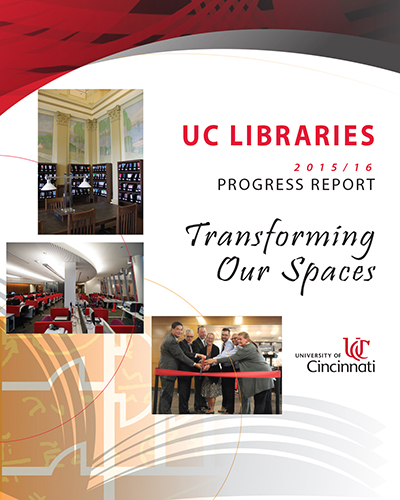 Read the 2015/16 Progress Report: Transforming Our Spaces. In addition to providing an update on the news, events and stats from the previous academic year, the report focuses on the transformation of library spaces – current and future – that will enable the Libraries to be recognized as the intellectual hub for students, faculty, researchers and scholars by providing engaging digital and physical environments, as well as powerful new tools and services that spark inquiry, support analysis and ignite discovery and scholarship as well as
prepare emerging generations for lives of ongoing discovery.
The Progress Report is available online at https://issuu.com/uclibraries/docs/uclannualreport15_16.
Questions? Request a print copy? Email melissa.norris@uc.edu