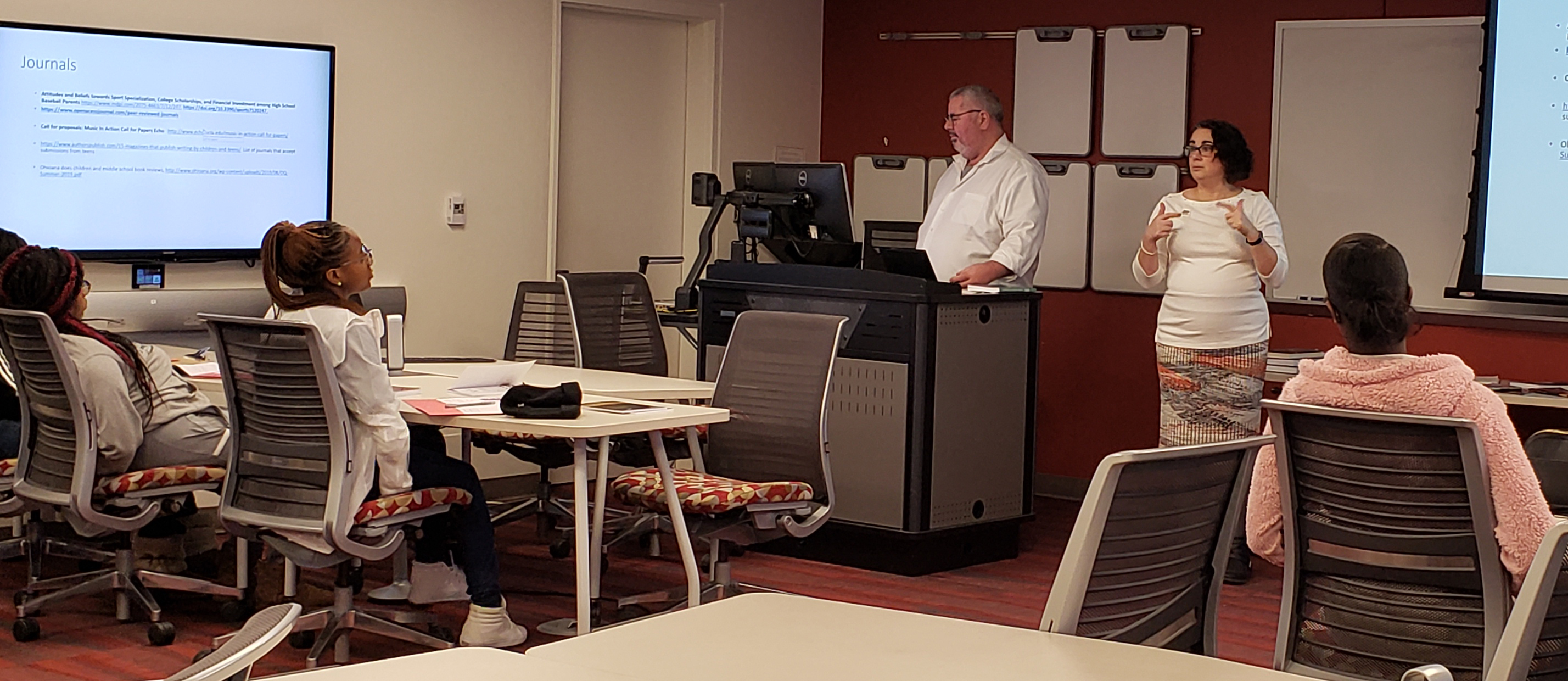 UC Libraries Welcomes Students through Bearcat Academy
On January 29, the University of Cincinnati Libraries participated in Bearcat Academy to introduce local high school students to the offerings and possibilities available when they use a research library or consider a career in libraries. The Libraries visit was a part of the programming for the CECH Diversity Research Day.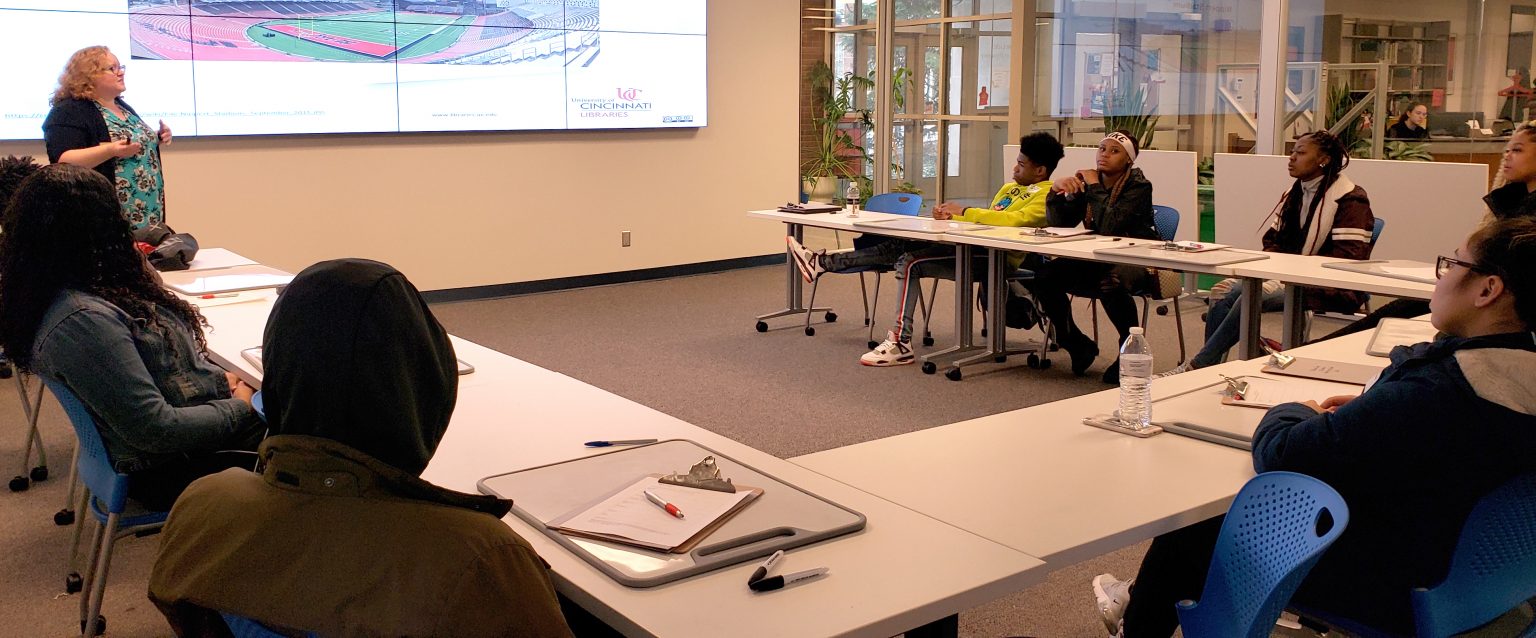 Bearcat Academy is a partnership between UC and Cincinnati Public Schools to support college awareness, readiness and preparation. The goal is to prepare high school students from underrepresented communities for rigorous college experiences by providing multiple years of mentoring activities that focus on motivation, academic planning, scholarly and social experiences as well as financial awareness. Students from Aiken, Hughes and Taft high schools are recent participants in the program. The goal of the UC Libraries visits is to support students as they progress through each grade level, building their research skills and understanding of what a research library can provide.
In January, 64 students met with librarians and staff members from various library locations and departments to learn the following:
Erin Rinto, learning and research librarian, and Maggie Patel, business and data analytics librarian, instructed 9th graders on how to find and verify credible sources.
Tiffany Grant, research informationist, used library tools to demonstrate to 10th graders ways to research careers.
Mark Konecny, scholarly communications coordinator, and Liz Scarpelli, director of the University Press, presented to 11th graders the various ways to publish and to present scholarly work.
Rebecca Olson, business and social science informationist, gave 12th graders an overview of the Libraries and information on how they can become a more frequent user of a university library.
The students who engaged with the Libraries through Bearcat Academy said that it was a positive, worthwhile experience and that they learned a lot. One recipient said that he was glad to know, "that nearly anything you want to read/access is available through UC Libraries." Another stated that the "advice on choosing future career choices" was particularly valuable. When asked what they would like to lean more about, several respondents stated how to evaluate a "good" source from a "bad" and what tools are available in the library would be beneficial to know.
From the Libraries perspective, meeting with the high school students is another way we are striving to be the intellectual hub of the university and to promote community engagement as we support the university's Next Lives Here CPS Strong pathway. This was the Libraries second engagement with Bearcat Academy with more involvement anticipated in years to come.