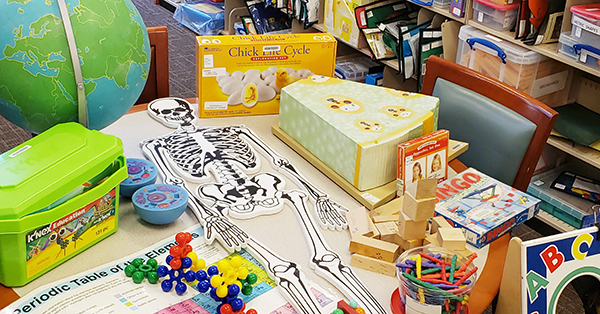 Learning is Fun in the CECH Library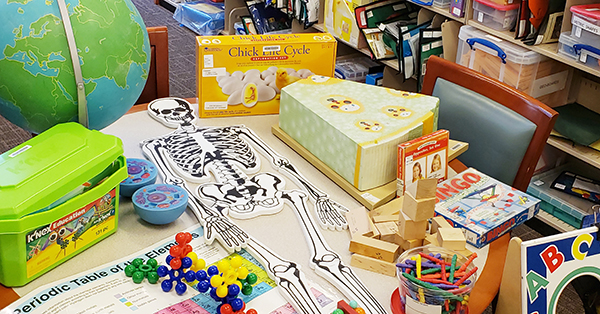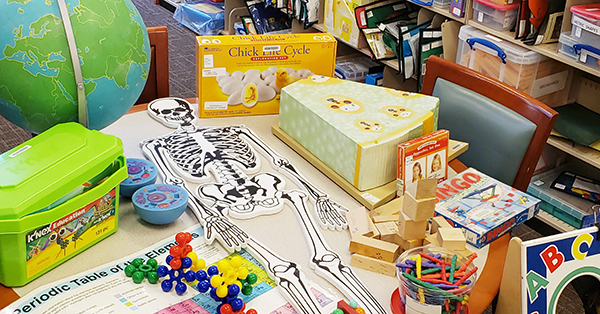 Mixed materials, part of the College of Education, Criminal Justice and Human Services (CECH) Library's curriculum materials collection, are dynamic instructional materials, specifically curated to support a wide variety of PreK-12 curricula and learning environments.
At the CECH Library, mixed materials include the following types of resources:
Kits
Games
Models
Puppets
Manipulatives
Picture and card sets
Classroom instruments
Posters, charts, and maps
STEAM kits
CECH curriculum materials are collected in support of pre-service and in-service teachers in PK-12 learning environments. We collect a wide range of curriculum materials in a variety of formats. For more on the mixed materials and curriculum materials collection, review the research guides available online at http://guides.libraries.uc.edu/cmc and http://guides.libraries.uc.edu/cmc/mm.