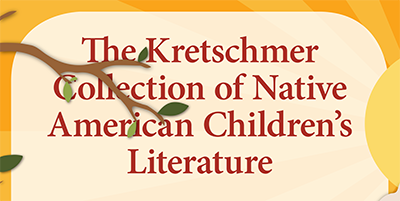 UC Professors' Unique Collection Finds Home in the Libraries
Article courtesy the University of Cincinnati Foundation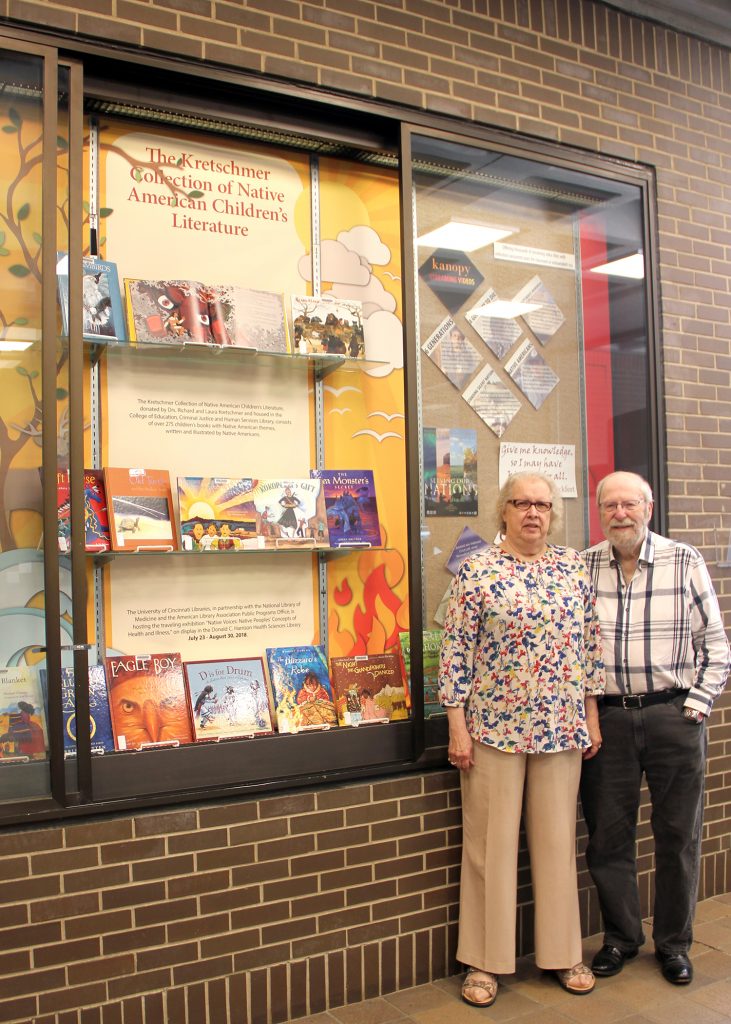 The first time Richard Kretschmer stepped off a plane in New Mexico, he felt an immediate connection to the mountains. It was on this same trip, more than 40 years ago, that he also became interested in Native American culture. This quickly developed into a passion for Native American children's literature that his wife and fellow educator Laura grew to share. The now-retired UC professors—Richard, professor emeritus in the College of Education, Criminal Justice and Human Services (CECH), and Laura, professor emerita in the College of Allied Health Sciences—began purchasing these rare and unique books during their travels in 1975.
"We were always drawn to these Native American books, and the next thing you know, we had 275!" Richard laughs. "Then I retired, and I made a decision that I needed to put the books where they would be used — the CECH Library. This year, we decided to make a gift to endow the special collection."
The couple's gift of the Kretschmer Collection of Native American Children's Literature will now have a permanent home in the CECH Library, and it will be supported in perpetuity through curation, restoration and preservation, and affiliated programming. This opportunity to cultivate the future of multicultural learning for UC students, faculty and the broader academic community appealed to the longtime advocates and educators on multiple levels.
"Laura and I are very much into supporting causes for people not in the mainstream," says Richard, who earned his bachelor's and master's degrees in deaf education.
Laura adds that Richard's affinity for helping others is rooted in his childhood.
"His parents were the only deaf people in the very small town that he grew up in," she says. "They were the ultimate outsiders. So, I could understand his connection."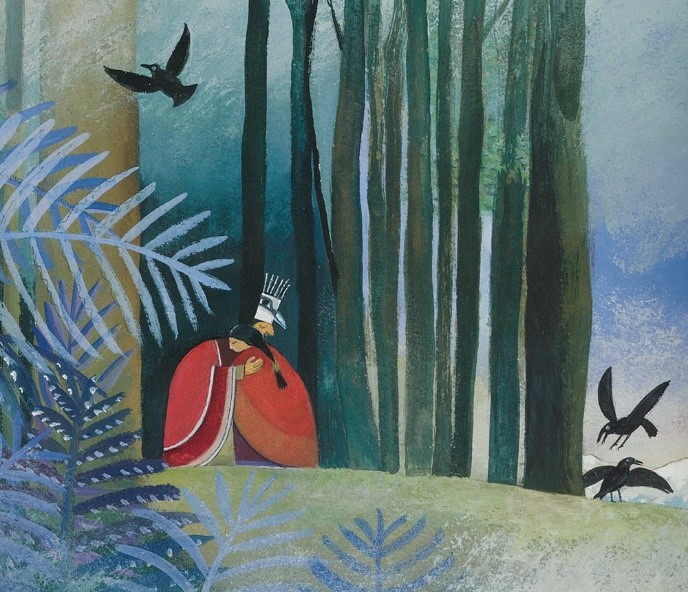 "Also, the art in the books is exceptional and just draws you in."
Richard is enamored with Native American fables because they're a window into southwest Native American cultures and philosophies. One commonality he finds is a love of the land.
"This strikes a very deep chord for me, coming from a farming community," he says.
When deciding on a new home for more than 40 years' worth of collecting these rare books and materials, the decision to donate the collection to the UC Libraries and endow it was an easy one.
"I knew if the collection would go to CECH, it would be made available to teachers and, hopefully, children," Richard says. "I think education is a valuable tool for enlightening people and I would hope that this collection would be used for that purpose."
UC Libraries Dean and University Librarian Xuemao Wang says the collection will serve that exact purpose—to enlighten future generations and empower further discovery.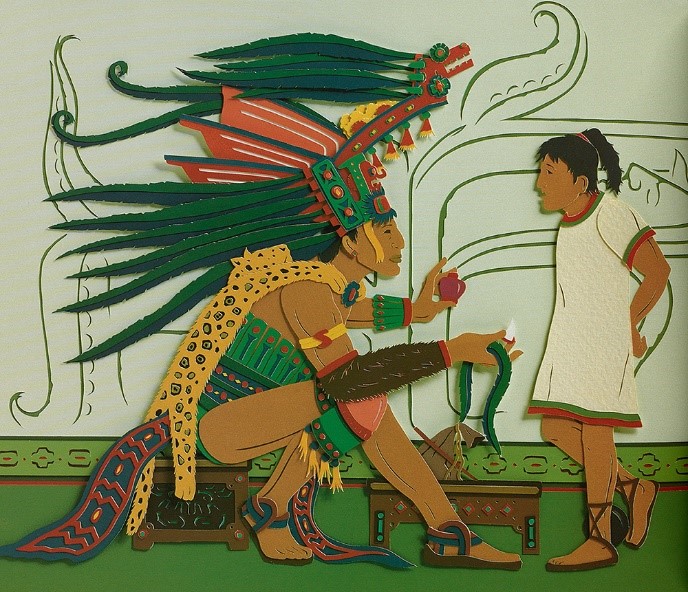 "The Native American collection donated by the Kretschmers provides a unique dimension to the library's offerings, highlighting the culture, artwork, myths and legends of the indigenous people of the Americas," says Wang. "The curation of this collection will provide a platform to elevate further these captivating civilizations and communities, and the invaluable stories that celebrate the history of their oral and written tales and traditions."
Richard jokes that there is another reason for gifting and endowing his collection.
"I now have a place to put new books," he laughs. "but Laura and I have an agreement, no more stuff in the house so we both have Kindles!
*******************************************
To learn how your gift can make a difference in UC Libraries, contact Christa Bernardo, director of development, (513) 556-0055, christa.bernardo@uc.edu.
On display in the 4th floor lobby of the Walter C. Langsam Library July 9-September 14, 2018, the exhibit "The Kretschmer Collection of Native American Children's Literature donated by Drs. Richard and Laura Kretschmer" featured children's books with Native American themes, written and illustrated by Native Americans. The books are part of a collection of over 275 books donated by Drs. Richard and Laura Kretschmer and housed in the College of Education, Criminal Justice and Human Services (CECH) Library.

Also included in the exhibit were Native American history and culture resources from the collections of UC Libraries. Included were movies, e-journals and online digital collections and databases.

The exhibit was designed by Sophia Xu, design student in the College of Design, Architecture, Art and Planning and UC Libraries' Communications Department design co-op student, and curated by Cheryl Ghosh, head of the CECH Library. The exhibit was done in conjunction with the traveling exhibition "Native Voices: Native Peoples' Concepts of Health and Illness," on display in the Donald C. Harrison Health Sciences Library July 23-August 30.