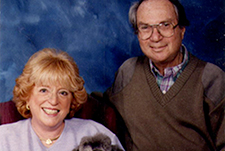 Legacy Gift to UC Libraries Honors Mother through Improved Musical Collections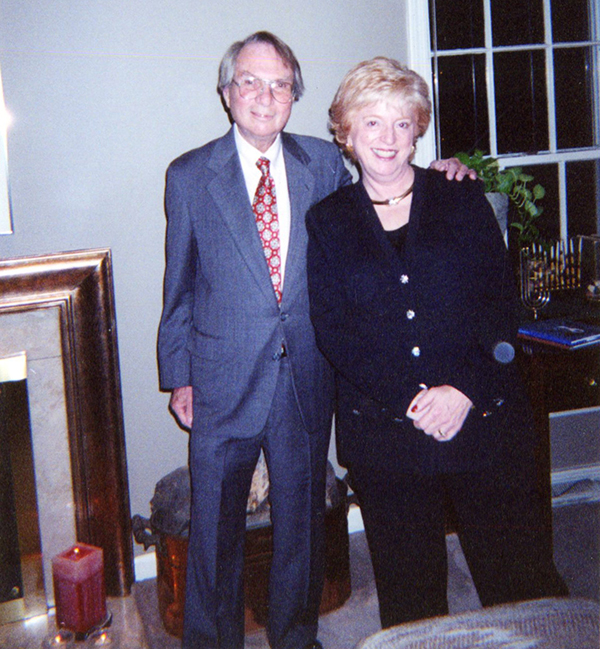 When Sandra Cohan and her late husband, Robert, carefully considered a gift to honor their parents, they established an endowed fund at the University of Cincinnati Libraries.
The purpose of the Cohan family's gift is to create "The Robert and Sandra Cohan Endowment in Memory of Frances Bejach Cohan to Benefit the Albino Gorno Memorial Library." This fund will enhance the library's musical collections to benefit both students and faculty with collections that are electronic, digital, paper, hardbound or in any other form that would respect the highest traditions in serious music established by Albino Gorno and his student, Frances Bejach Cohan.
Mrs. Cohan had this to say about the gift, "Supporting the University of Cincinnati's Albino Gorno Memorial Library is an honor intended to establish and encourage the highest levels of knowledge and appreciation of musical history, theory and artistic performance on the parts of the students and faculty alike."
Recollections of Sandra Cohan, wife of the late Robert Cohan
My late mother-in-law, Frances Bejach Cohan (1901-1998), was a talented and accomplished pianist. This tiny woman could make a piano sing music as if she were a giant with enormous hands. As a child, she aspired to become a concert pianist, but fate had other plans for her. She met, fell in love with and married the hopelessly tone-deaf and non-musical Eli Cohan, a Cincinnati publicist and public-relations executive. Together they had two children, Robert and Carol.

Frances played the piano every day of her life and, in turn, she taught her son who also became a talented pianist and composer. Her daughter, Carol, chose to learn to play the violin, and went on to play professionally throughout her adult life in various symphony orchestras around the country.

Evenings were filled with music in the Cohan home. Feeling quite left out of the evening music festivities, Eli took up the accordion. What mysterious sounds must have generated from the combination of classical piano, violin and accordion!

Frances never missed an opportunity to credit her own piano teacher, Albino Gorno, with inspiring her to play at a superb level of accomplishment and to use her gifts to teach others. Frances was one of the first females to graduate from what was then the University of Cincinnati College of Music.

When it was time for my husband, Bob, and me to create a trust to establish gifts to honor our respective parents, we knew that we wanted to bequeath an estate gift to honor his mother, Frances, by giving to the Albino Gorno Memorial Library. Maestro Gorno and Frances were responsible for many beautiful hours of music that filled their homes and classrooms, as well as concert halls over many years.
By including UC Libraries in her estate plans, Mrs. Cohan not only maintains financial flexibility during her lifetime, but also honors a legacy while improving and encouraging the knowledge and appreciation of musical history, theory and artistic performance.
Leaving a gift to the UC Libraries is a wonderful way to honor and remember someone who inspired your passion for learning. To discuss your goals, or notify us of a legacy gift you have planned, please contact us at (513) 556-0055 or by email at christa.bernardo@uc.edu.