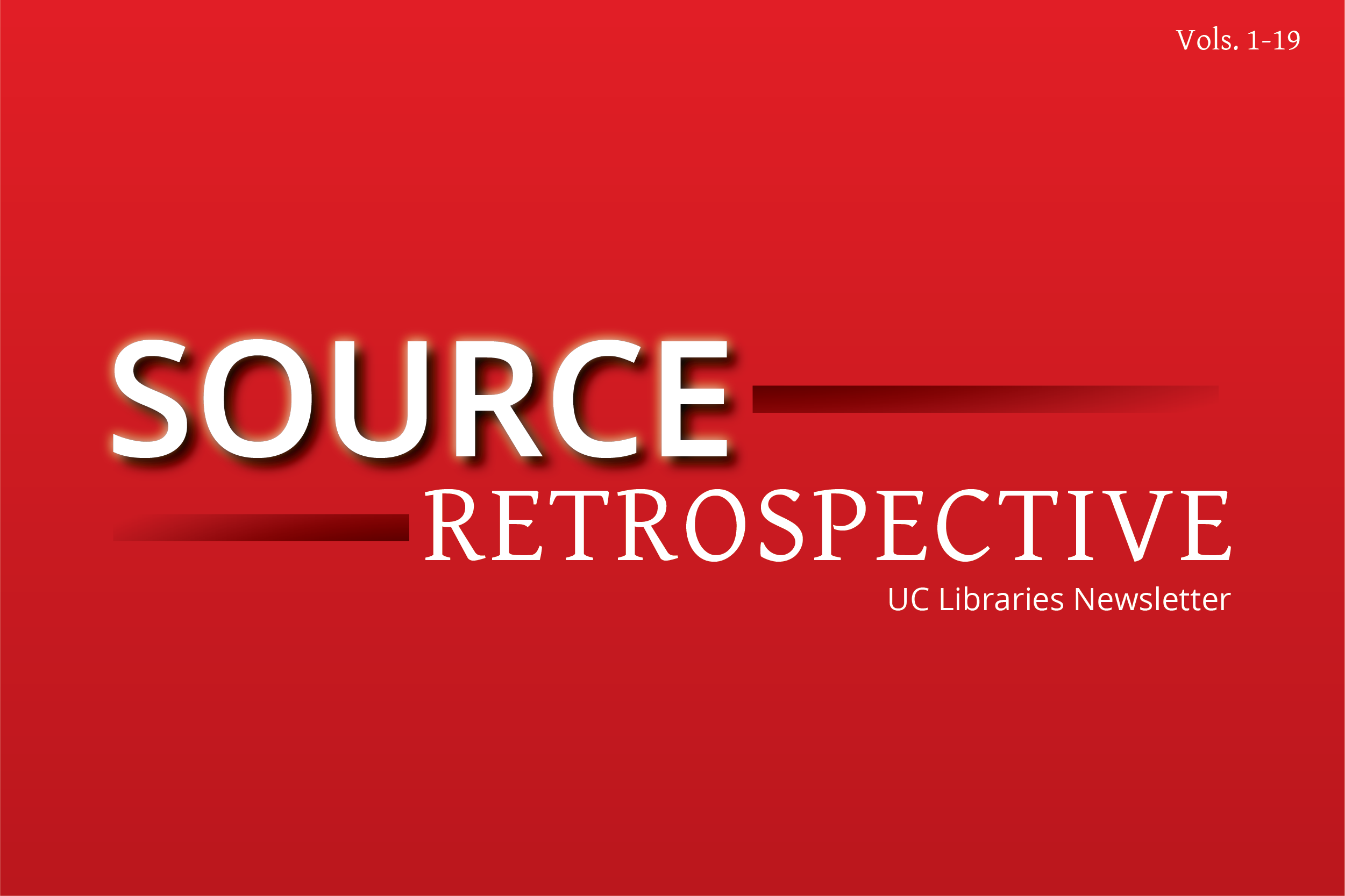 Nineteen years ago, UC Libraries published the first issue of Source to inform students, faculty, staff and researchers of the news, events, people and happenings in the library. Over that time, we have celebrated many milestones — the 25th anniversary of Langsam Library, the 75th anniversary of Blegen Library and, most recently, the 200th anniversary of the university. We marked the acquisition of the Libraries' three millionth volume with the Paoletta Opera special collection and announced numerous new print and digital collections, the launch of the Scholar@UC digital repository and the creation of the Digital Scholarship Center and the University of Cincinnati Press. We renovated, renamed and welcomed new library locations. We celebrated the accomplishments of librarians and staff and greeted new and bid a fond farewell to numerous colleagues.
What started as a black-and-white print newsletter sent to a few hundred readers evolved to a full-color publication before moving online seven years ago where it is now read by thousands of people each issue. Our covers have featured library buildings, collections and people, along with photos of Cincinnati and local landmarks, a dinosaur, luminaries and more.
Thank you to everyone who has supported Source throughout the past 19 years. Whether you wrote an article, helped in distribution of either the print or online versions, or simply read or shared an issue, your contributions have been crucial to our success.
Following is a retrospective of the many Source covers starting with volume 1. We look forward to seeing you in year 20!