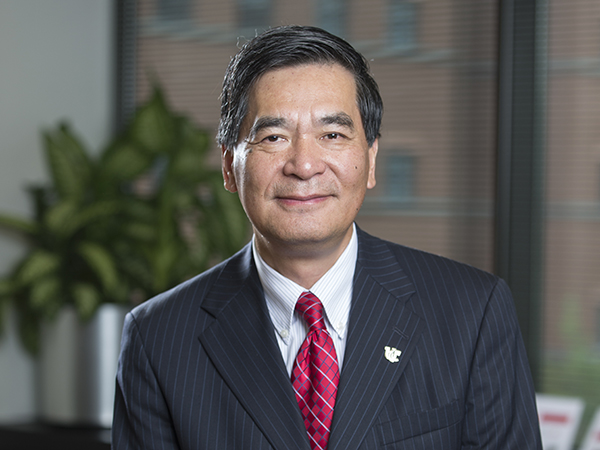 Xuemao Wang | Vice Provost for Digital Scholarship and Dean and University Librarian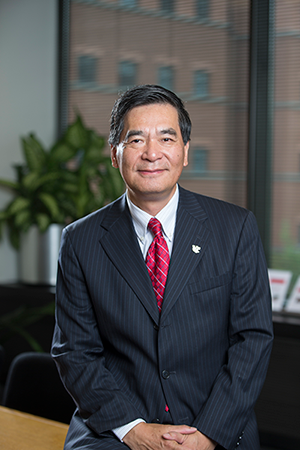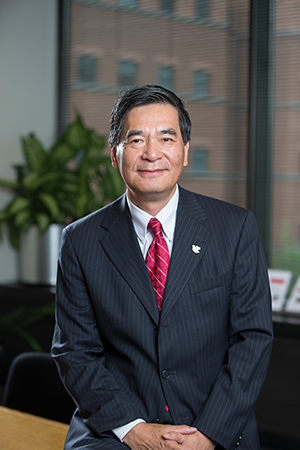 I have watched and have been deeply moved over the last few weeks as people around the world respond to the May 25th murder of George Floyd by Minneapolis police officers. Each news cycle seems to bring another senseless killing of black Americans, from Ahmaud Arbery in Brunswick, GA to Breonna Taylor in Louisville, KY and, most recently, Rayshard Brooks in Atlanta, GA. The national and global protests point out the painful reality that America is still far from her original creed that all men are created equal.
The American Library Association (ALA), Association of Research Libraries (ARL) and the International Federation of Library Associations (IFLA) have all issued statements and actions against racism and violence perpetrated against black men and women and all people of color. I wholly support them and feel bolstered by their efforts as UC Libraries crafts its own, sustainable response.
As a first step, we have posted online our Core Beliefs that state that in pursuit of our mission, we believe that libraries should be places for inquiry, deeper thought and the open exploration of ideas. Through our role as open information providers, the Libraries help to create informed, educated and enlightened citizens. We stand against discrimination of any kind. It is imperative that we contribute to efforts to address and end systemic racism. To put our beliefs into action, we added two tenets around the themes of Diversity, Equity & Inclusion and Allyship, which will help guide our work going forward.
We published a list of library resources to help educate our UC community and will continue to seek out new ways to reach our users, champion our collections, partner within the UC community and beyond and provide a safe space for honest discussion and opportunities for learning and growth.
Internally, UC Libraries held discussions with our faculty and staff on ways in which we can contribute to the fight against systemic racism. We observed a moment of silence to mourn and remember the lives lost or forever impacted by police violence against black communities and started an open dialogue wherein participants were free to share their own thoughts and experiences, along with ideas for ways to transform our internal organizational culture and to make impacts in the community with external efforts.
At the same time that we are contributing to the fight against systemic racism we are still dealing with a global pandemic. I am immensely proud of all library faculty and staff, who have been flexible, showed considerable ingenuity and succeeded in pivoting to an online environment in a time of crisis. We continue to create new services, access points and online resources to support our users during the pandemic, while at the same time beginning to make our print collections available. In this issue of Source you will find stories from faculty, students and staff about these successes.

We don't know what the future holds, but I am confident UC Libraries is up to the challenge of meeting the needs of our users by holding tight to our mission to empower discovery, stimulate learning and inspire the creation of knowledge by connecting students, faculty, researchers and scholars to dynamic data, information and resources. This mission will also help us combat systemic racism by providing access to resources and information professionals so that people can educate themselves on how to make meaningful, positive change.
I wish you all well. Stay safe and carry on.