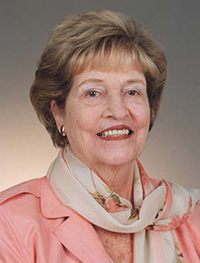 Donor Spotlight: Mrs. Marjorie Motch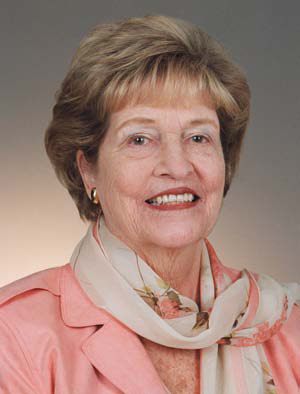 There are few people in the UC community more dedicated to the success of our students – and in turn, the broader university – than Marjorie Motch.
Throughout her longstanding relationship with UC, Mrs. Motch has worn nearly every hat imaginable: volunteer, advocate, friend, and of course, loyal donor. And while she's already received the university's highest honors for her service, including an Honorary Degree, the Distinguished Service Award and the William Howard Taft Medal for Notable Achievement, she is driven to continue making her mark across the institution.
Though her generosity has touched many priorities around UC, her support of UC Libraries has remained steadfast – in part because of the tremendous asset the Libraries represent to UC students from nearly all majors and colleges. "When you donate to UC Libraries, chances are there will be students from several different areas of study that benefit from your support," Mrs. Motch says. "Your gift has the potential to reach many people, which makes it a wonderful investment no matter what your specific interest may be."
Aside from influencing educational quality for UC students, Mrs. Motch sees UC Libraries as an important resource for alumni and the community. "There are things our libraries make available to others, such as the Theodore M. Berry Collection and exhibit, that keep history alive and tell our story to new generations," she says. "These aren't just assets to our students, but to everyone who views them and learns from them."
Mrs. Motch's devotion to serving and supporting UC in a variety of ways mirrors her passion for a number of worthy causes around the community, including the Girl Scouts, the Junior League, the United Way, the local Urban League Guild and the Cincinnati Parks Foundation, among others. In each case, her interest in helping others and making things even better for future generations drove her to get involved, a spirit that's reflected in her motivation to give to UC.
"I've always felt that a strong university needs a strong library system," Mrs. Motch says, "and by donating to UC Libraries, you are actually raising the profile of the entire institution. The library is an essential part of the educational process, and offers so many important resources that are vital to student success. I'm happy to be a supporter of UC Libraries and grateful to others who donate as well, because our gifts really do make an impact here."