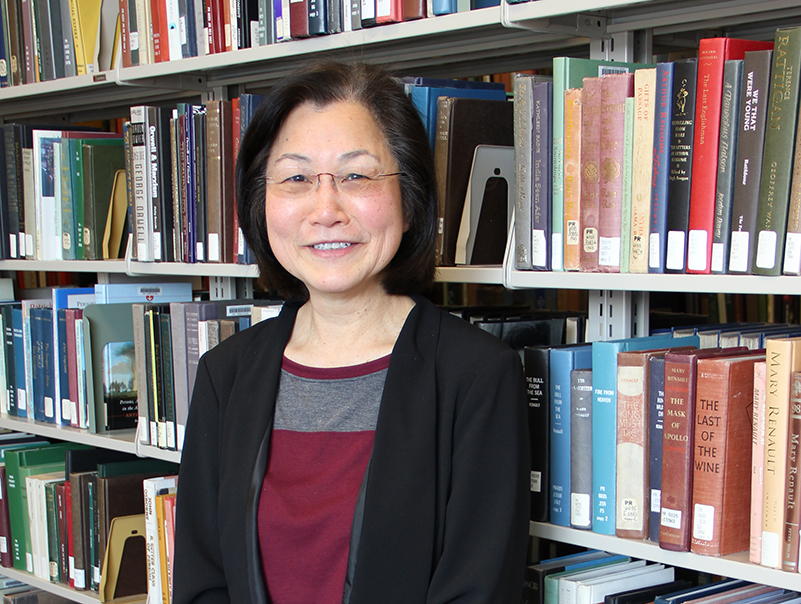 An Interview with May Chang, Library Chief Technology Officer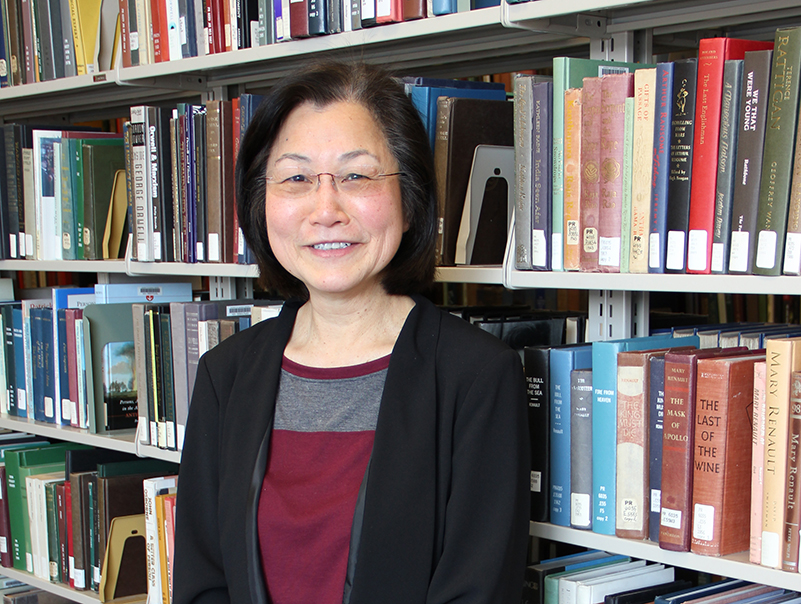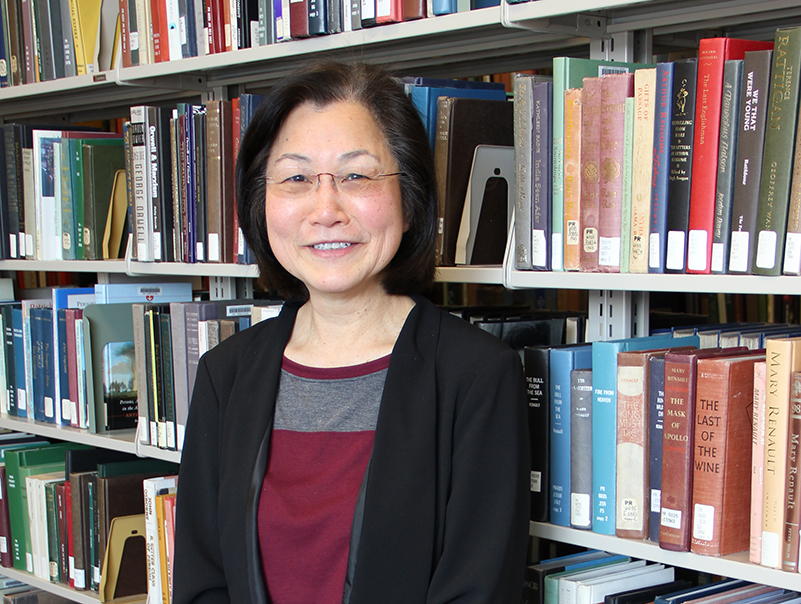 In October, May Chang joined UC Libraries in the newly created position of Library Chief Technology Officer. May's role is to provide strategic and operational technology direction for UC Libraries. Below is an interview with May about her professional background, immediate goals for the new position, and her early impressions of UC Libraries. May can be reached via email at may.chang@uc.edu.
Please tell us your professional background. 
I did my undergraduate program in Information Science at Curtin University of Technology in Perth, Australia. Through their study abroad program, I spent a year at the Graduate School of Library & Information Science, University of Illinois in Urbana-Champaign where I returned a few years later for my Masters of Library Science degree. My career has spanned managing and setting up special libraries to heading Information Technology in academic libraries.
As part of my professional engagement, I am currently Chair of the IT Section of the International Federation of Library Associations and Institutions (IFLA) and am a member of the Editorial Advisory Board of Library Hi Tech, a peer reviewed journal.
I have also been very fortunate to have been able to combine my love for travel, libraries and IT to build an international career in the Asia Pacific region, the U.K. and across the U.S.
What will your role be in UC Libraries and will/how that expand outside the libraries?
My role is to provide strategic and operational technology direction for UC Libraries. In that capacity, I lead the Technology Office that comprises IT Operations & Services, Content Services/Collection Management and Digital Collections & Repositories. My Office ensures a robust network infrastructure to support current and future needs, develops digital repositories and software applications, provides Web and HelpDesk services and implements innovative technology programs and initiatives to improve and enhance user services.
I have also been building working relationships and collaborations within the Libraries and beyond, particularly with IT@UC and various faculty and students. One result of this relationship building has been recent discussions on implementing a smart wireless network in Langsam Library for operational needs and developing an R&D environment for faculty and students interested in developing Internet of Things (IoT) and smart communities applications. This has been my area of R&D interest for the past couple of years.
From your experience, what is the role of technology in the Libraries in regards to how we provide access to library resources and services students and faculty?
Technology is integral to the Libraries' daily operations particularly in ensuring that our integrated library system (UCLID), electronic resources and digital collections are available online 24/7 to the UC community both on and off campus. UC Libraries has more than 4 million volumes, over 150,000 serial subscriptions, thousands of full-text articles online and over 1.3 million e-books. We need to ensure that our users are able to access this wealth of resources for their academic and research needs. As well, many faculty and students prefer resources in a digital format that can be read on mobile devices like a smart phone or tablet, and/or downloaded for later reference.
In a related question, how is technology changing libraries?
Technology underpins many library functions from ordering and purchasing of materials to providing public services. It is a foundational tool to enable and facilitate better workflows, productivity and creativity. One of the most significant changes in libraries was the move from drawers of 3″x5″ catalog cards to the implementation of online integrated library systems. This allowed access to information on library resources from any computing device. Many library book stacks have also evolved to compact shelving and automated retrieval systems.
Libraries, including those at UC, now provide print and digital resources, computers and software applications for walk-in users, library-wide wireless networking (WiFi) as well as audio-visual, media and conferencing equipment and facilities. Our users often have 2-3 mobile and/or wearable devices with Bluetooth and WiFi enabled, and the presence and use of consumer electronics in the library will only continue grow.  All this presents us with challenges, but even more opportunities for development of new and innovative applications and services.
At UC Libraries, we will be creating an Innovation Studio with 3D printers for product prototyping and a space for Virtual Reality (VR) and simulation activities. Large screen displays for data visualization will also be coming soon. Change is the new norm for technology in libraries especially with the pace of consumer electronics and technology developments. I am excited at the potential for collaborating with library staff, faculty and students on developing and implementing innovative applications and services.
The Library Chief Technology Officers is a new position at UC Libraries. Can you talk a little bit about the need for such a position?
UC Libraries has been rapidly expanding its IT infrastructure and digital-centric academic programs including our Scholar@UC institutional repository, the Digital Humanities/Digital Scholarship program, and the newly established UC Press. With the size and complexity of UC Libraries operations, there is a need for leadership and management of current technology operations and services as well as execution and implementation of digital and technology deployments and solutions for new initiatives and programs.
UC Libraries has a strong leadership team under Dean Xuemao Wang, and we are continuing the evolution of the research library at UC. In this regard, technology plays an essential role in advancing the Libraries' mission to "empower discovery, stimulate learning and inspire the creation of knowledge by connecting students, faculty, researchers and scholars to dynamic data, information and resources."
You've been here four months, while that is still a short time, what are emerging as your top priorities in this position in the months to come?
I have several priorities in the short and long term. One is to ensure that our technology, content and digital operations and services are effective, efficient and scalable to meet growing and competing technology needs. A business IT approach will also help build a sustainable growth path for our technology initiatives. I have a good and enthusiastic team in my Technology Office and we are currently reviewing operations and resources and making adjustments where needed.
Another priority is the long-term sustainable development and growth of our digital initiatives to ensure success at every stage and I am working with the Dean's Administrative Cabinet and key stakeholders on this.
I am also continuing to learn more about UC and the academic and research environment to determine how we can better support and advance student retention and student success. Since week one, I have met many colleagues, faculty and students who are keen, engaging and eager to explore opportunities for collaboration and growth.
Why were you interested in working at the University of Cincinnati Libraries?
UC Libraries is well ranked among US research libraries and plays an active role in many technology and digital initiatives. There is also a broader range of opportunities for innovative programs and initiatives in a larger university and library system. I also saw it as an opportunity to use my background and experience to contribute to raising UC Libraries' visibility and reputation as an innovative research library.
Any early impressions of Cincinnati, UC or the Libraries you wish to share?
My first "wow" was learning about 3CDC and seeing the redevelopment and growth of Cincinnati. Findlay Market and Washington Square are my favorite go-to places especially on weekends – there is a lively buzz and community spirit that I thoroughly enjoy. I am beginning to get into the arts scene downtown and have attended events at the College-Conservatory of Music (CCM).
I have also gotten to know a few more facts about UC and continue to be impressed by the many achievements like the Co-Op program, notables from Albert Sabin to Neil Armstrong, and the larger community role UC plays.
I am grateful for the many supportive colleagues in UC Libraries and we have shared many professional and social meetings. A group of us have formed an informal foodies network to sample the varied culinary offerings of Cincinnati and we still have a long list to check off.
Anything else you wish to add?
A student recently told me that "UC" also stands for "Under Construction" due to the ongoing construction activities on campus. However, I would use it as a metaphorical reference to a dynamic and growing university. I have only been here for a few months but am excited by the tremendous room for UC's academic growth and the opportunities ahead.