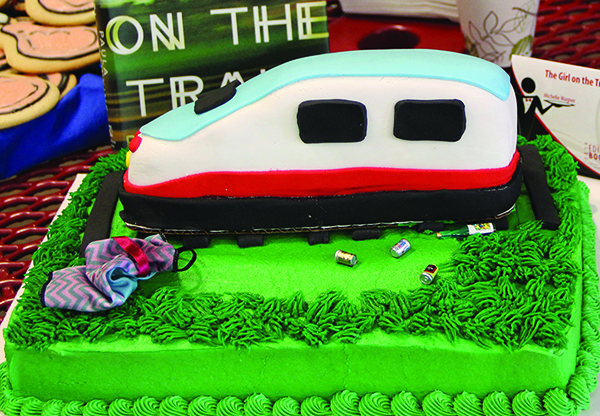 Spring Events in UC Libraries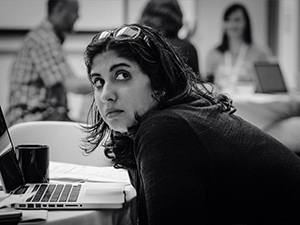 From UC DATA Day to Edible Books to a digital humanities speaker there is something for everyone in UC Libraries this spring. All events are free and open to the public. Check the UC Libraries website at www.libraries.uc.edu for event details and directions to individual library locations.

Digital Humanities Speaker Series – March 6 & 7, Langsam Library – UC Libraries, in partnership with the College of Arts and Sciences, welcomes to campus Roopika Risam, assistant professor of English at Salem State University, as the next expert in the Digital Humanities Speaker Series. Dr. Risam will present a series of talks and hands-on workshops, all free and open to the public. Participants are encouraged to come to any or all sessions that are of interest to them and to their work. A full schedule is available online.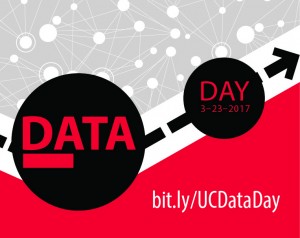 UC DATA Day – March 23, 8:30am-3:30pm, TUC 400 ABC – Sponsored by UC Libraries and IT@UC, DATA Day will include a full schedule of events and will feature keynote speaker Dr. Philip E. Bourne, senior research investigator at the National Institute of Health (NIH). Dr. Bourne's professional interests focus on relevant biological and educational outcomes derived from computation and scholarly communication. A full schedule of events and registration information can be found online.

International Edible Books Festival – April 4, 1:00-2:00pm, Langsam Library 5th floor lobby – Once again, the Libraries will celebrate the International Edible Books Festival where over 20 participants will present their edible creations that represent a book in some form. As in past years, entries will be judged according to such categories as "Most Literary," "Most Delicious," "Most Adorable" and "Most Gruesome." In addition, the "Top Student Entry" and "Best Overall Entry" will receive a special prize. After the entries are judged they will be consumed and enjoyed by all in attendance. To view past Edible Books, visit the UC Libraries Facebook page.

THATCamp – May 1 & 2, Langsam Library – UC Libraries' will hold the third THATCamp University of Cincinnati, an unconference, which is an open meeting where humanists and technologists of all skill levels and interests gather to learn and to build together in sessions proposed on the spot. By practice, THATCamps are open and online. Participants make sure to share their notes, documents, pictures and other materials from discussions before and after the event on the Web and via social media. More details will be available online at http://ucincinnati2016.thatcamp.org/ as plans develop.
Annual Cecil Striker Lecture – May 4, 5:00-7:30pm, Kresge Auditorium – This year's lecture, sponsored by the Henry R. Winkler Center for the History of the Health Professions and the Cecil Striker Society for the History of Medicine, will feature a panel discussion, moderated by Dr. Elbert Nelson and comprised of Dr. Charles Dillard, Dr. Chester Pryor, Dr. Robyn Chatman and Dr. Christopher Lewis, who will discuss "African American Physicians in Cincinnati: Past, Present and Future." More information will be available via the Winkler Center website once available.
Lucy Oxley and the class of 1935. Courtesy the Winkler Center.

One of the physicians that may be discussed as part of the event is Dr. Lucy Oxley, the first African American recipient of a degree from the University of Cincinnati's College of Medicine in 1935. Dr. Oxley was interviewed by Dr. Benjamin Felson and Dr. Sander Goodman, both classmates of hers, on August 17, 1984, as part of the Oral History of Medicine in Cincinnati series. In the interview, Dr. Oxley spoke about her experiences while at the university and ruminated on both the prejudice and support she received as the first African American female medical student. As an example, despite graduating within the top 15 of the class, Oxley was not offered an internship at UC's General Hospital as was the practice; instead, she went on to intern at Howard University. In speaking about how some faculty treated her, "they didn't consider who I was or what I was most of the time. They ignored me."

In spite of these negative experiences, Dr. Oxley had supporters among the faculty and fellow students who stood by her, remarking in the interview, "I had a deep sense of loyalty to UC…because they let me in. I was always very grateful for that."

The Winkler Center Oral History Collection includes over 70 video-recorded interviews with prominent health professionals documenting the history of medicine not only at the University of Cincinnati, but also in the city of Cincinnati and surrounding area. Interviewees include notable physicians, scientists, university deans, department chairmen, faculty, etc. Listen to the full interview of Dr. Oxley online at   https://drc.libraries.uc.edu/handle/2374.UC/733243.

Come to the Cecil Striker Lecture on May 4 to explore this topic in more detail.