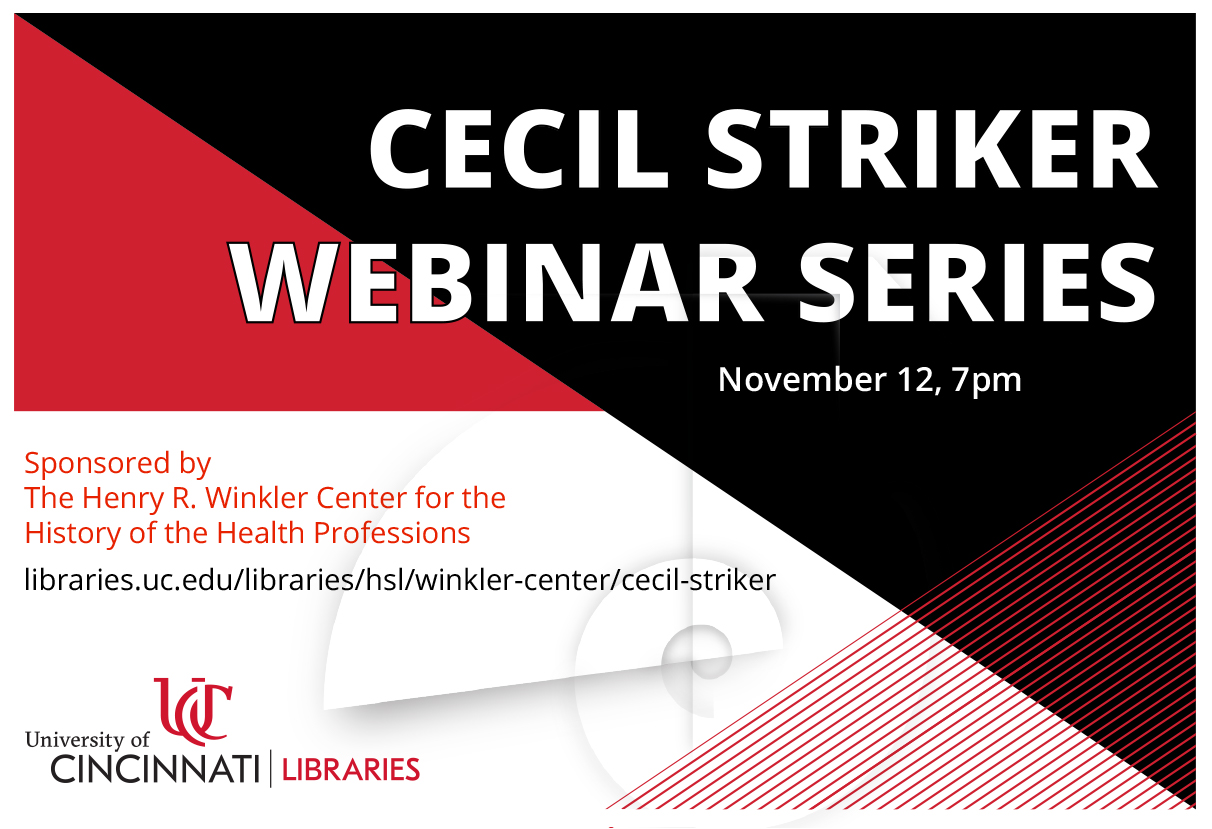 Introducing the Cecil Striker Webinar Series
On Thursday, November 12, 7:00 p.m., the Henry R. Winkler Center for the History of the Health Professions will hold its inaugural Cecil Striker Webinar with a discussion with Stephen Marine, associate dean emeritus of the University of Cincinnati Libraries, and Gino Pasi, archivist and curator of collections at the Winkler Center, regarding their new book University of Cincinnati Health Colleges: 200 Years. The talk will be led and moderated by Philip Diller, MD, PhD, senior associate dean for educational affairs at the College of Medicine and chair of the Winkler Center Board.
The webinar link will be available on the Winkler Center's website at https://libraries.uc.edu/libraries/hsl/winkler-center/cecil-striker.html.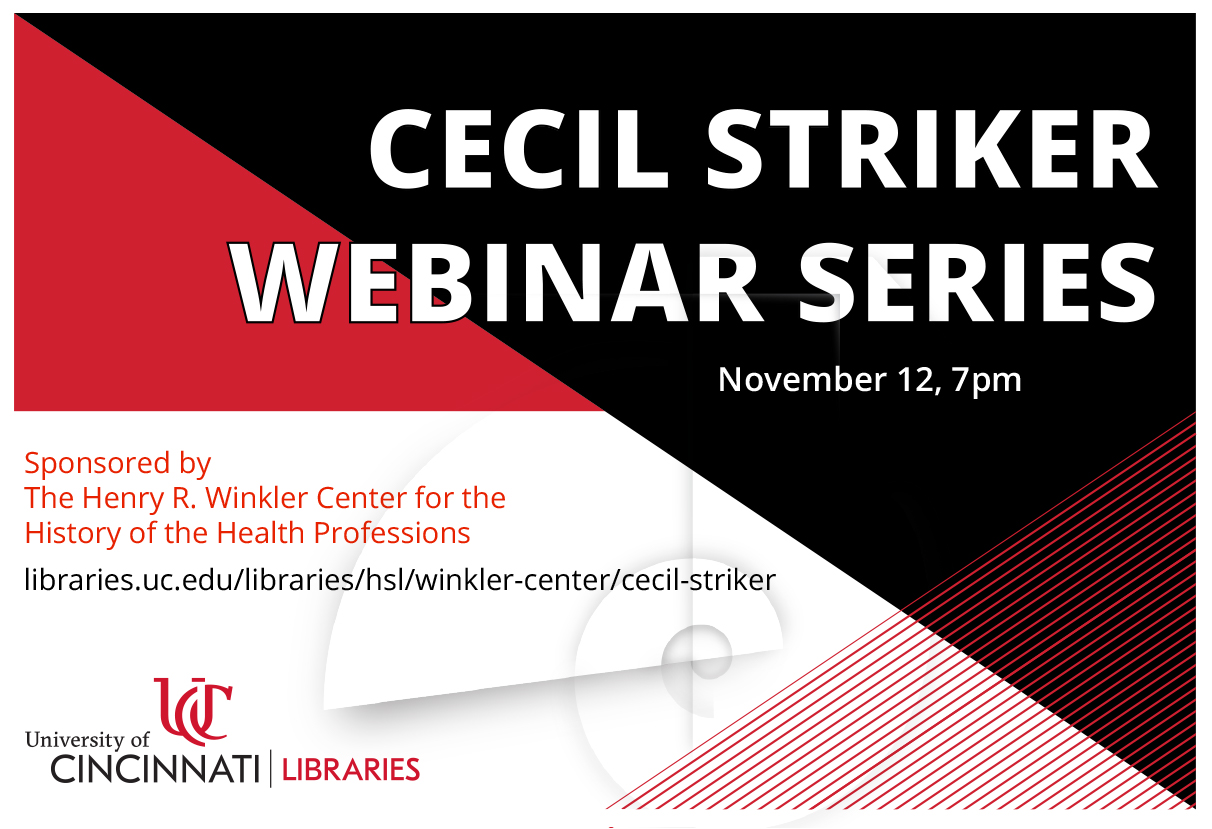 About University of Cincinnati Health Colleges: 200 Years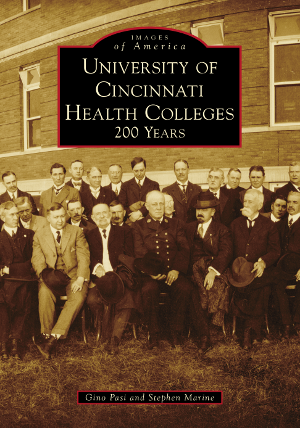 In 1819, Daniel Drake founded the Medical College of Ohio, which later became the University of Cincinnati (UC), College of Medicine. Thus began two centuries of innovation in health education that has made UC a globally recognized leader in educating generations of professionals in medicine, nursing, pharmacy and allied health sciences. As the 19th century came to a close, the importance of science-based medicine began to gain traction. Its medical faculty, including Christian R. Holmes, were primary contributors to Abraham Flexner's now-famous report that revolutionized medical education.
UC continued to shape health education throughout the 20th century, perhaps most notably by George Heuer in surgery, Benjamin Rachford in pediatrics, Herbert Flessa in emergency medicine, Laura Logan in nursing and Joseph Kowalewski in pharmacy. And in the 21st century, the tradition continues with the vision and leadership of people like Donald Harrison in forming the College of Allied Health Sciences and the creative power of Anil Menon in leading the formation of the undergraduate medical sciences program.

Published by Arcadia Press, University of Cincinnati Health Colleges: 200 Years includes images from such organizations as the Cincinnati and Hamilton County Public Library, the Wedbush Center for the History of Nursing at the University of Cincinnati and the Winkler Center. Beginning in 1819 and spanning the 20th century to the present, the book highlights the most outstanding achievements of UC health colleges' historical importance, their continued impact to the present day including contemporary innovations that are making current history and the people behind these accomplishments.