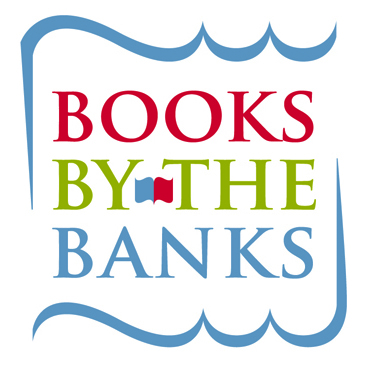 Join UC Libraries at Books by the Banks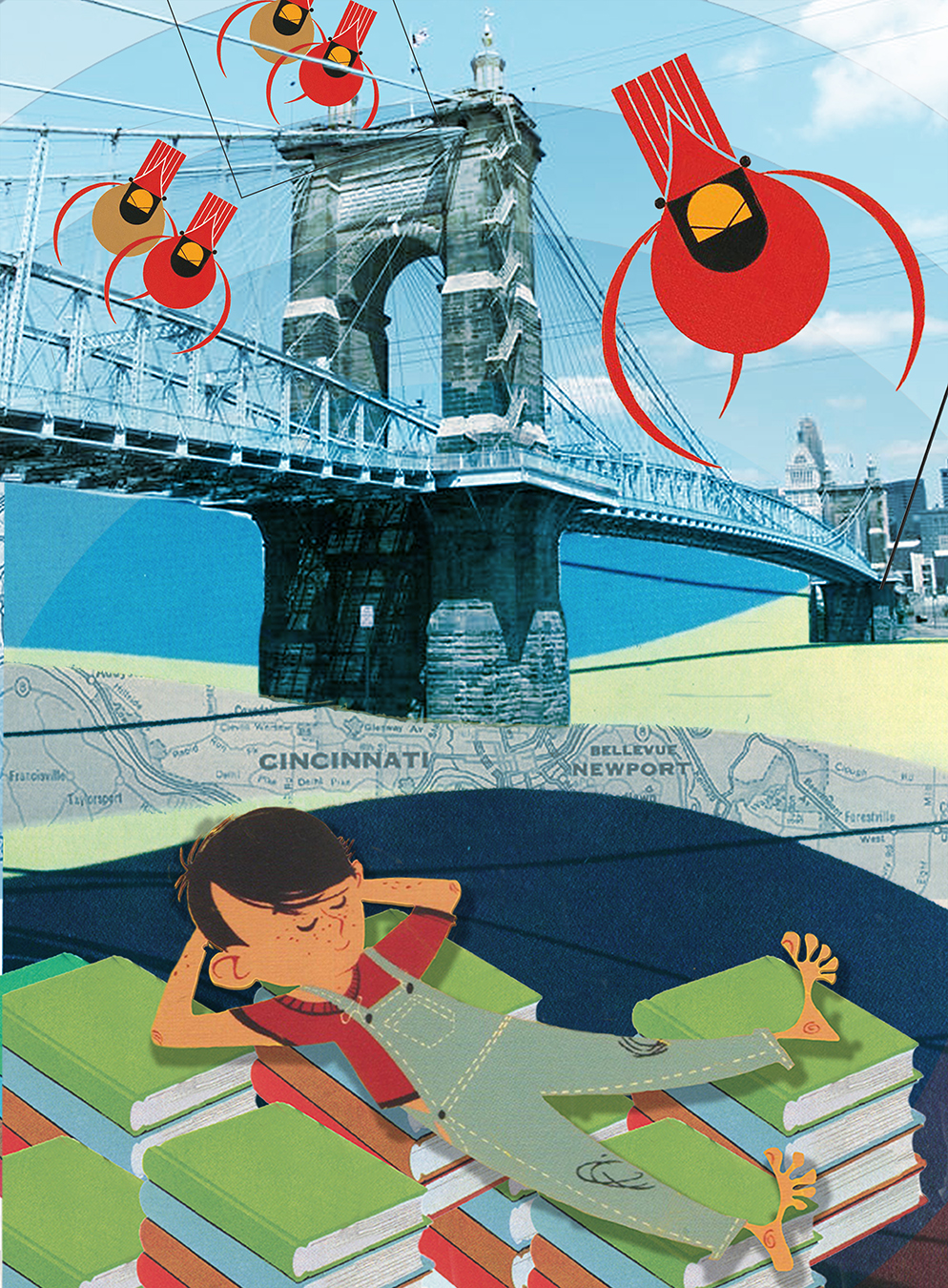 Back for its eighth year, and bigger than ever, Books by the Banks will bring a record 130 authors to Cincinnati on Saturday, October 11 for book signings, meet and greets, panel discussions and more.
Books by the Banks, the region's largest book festival, attracts thousands of people to downtown Cincinnati for an exciting day dedicated to celebrating the love of reading. It will be held 10 a.m.–4 p.m., Saturday, Oct. 11 at the Duke Energy Convention Center, located at 525 Elm Street.

This year, visitors will meet some of the hottest names in literature, including:
Emily Giffin, writer of six New York Times best-sellers including Something Borrowed, adapted for the big screen in 2011 as a major romantic comedy starring Kate Hudson. Her latest book is The One & Only.
Hampton Sides, one the most popular names in literary non-fiction. His book Ghost Stories, a World War II narrative, sold more than one million copies worldwide and was the basis for the 2005 film The Great Raid. His latest book is In the Kingdom of Ice: The Grand and Terrible Polar Voyage of the USS Jeannette.
Marc Brown, beloved children's book writer, creator of the Arthur Adventure book series and co-developer of the hit PBS television series. His latest books are In New York and Marc Brown's Playtime Rhymes: A Treasury for Families to Learn and Play Together.
John Scalzi, one of the most acclaimed science fiction authors of the last decade. His best-sellers include The Last Colony, Fuzz Nation and Redshirts. His latest book is Lock In.
Philip and Erin Stead, the husband and wife team behind the prestigious Caldecott Medal-winning children's book, A Sick Day for Amos McGee. Philip Stead's latest book is Sebastian and the Balloon.
Plus many more including: Smith Henderson, Fourth of July Creek; Grady Hendrix, Horrorstör; Katherine Howe, Conversion; Tiphanie Yanique, Land of Love and Drowning; and Dave Zirin, Brazil's Dance with the Devil: The World Cup, the Olympics, and the Fight for Democracy.
Among the 130 authors at the festival will be several with UC connections, including:
Wendy Hart Beckman (a graduate and former instructor) – Founders and Famous Families of Cincinnati
David Bell (earned his Ph.D. in American literature and creative writing) – The Forgotten Girl
John Brackett (former Associate Professor of history for 25 years and acting head of African American Studies for eight years before retiring in 2012) – Suffer The Little Children
Doug Coates (received his associate's degree) – Pitching for Success: Character Lessons the Joe Nuxhall Way
Michael Wayne Hampton (Assistant Professor of English at UC's Clermont College) – Roller Girls Love Bobby Knight
Peter Kaufman (received his Bachelor of Arts degree) – Skull in the Ashes: Murder, A Gold Rush Manhunt and the Birth of Circumstantial Evidence in America
Jack Heffron (teaches magazine writing in UC's Journalism Department) – Local Boys: Hometown Players for the Cincinnati Reds
"This festival is a great example of a community coming together," said Greg Edwards, Books by the Banks board president. "With the combined support of local libraries, businesses and community organizations, year after year, we're able to provide the best event around for anyone who loves books and reading."
In addition to the Author Pavilion, where fans can buy books and meet their favorite writers, there are many more activities during the festival. The popular Kids' Corner, showcasing top-notch performers and day-long activities, has been expanded this year to make even more room for free balloon sculptures, face painting, acts such as Joel Caithamer the Singing Librarian and more.
For the first time ever, the festival has added a Teen Area where young book lovers can play board games with some of their favorite authors, hear a live musical performance by local band Spearpoint and check out equipment demonstrations by the Hive13 Makerspace.
And back by popular demand is the Writing & Getting Publishing series. Panel discussions will include information for writers covering topics such as how to pitch a book, how to get published in magazines, how to tap into online markets and much more.
Attendees can make the event an all-day affair by sticking around after the festival and enjoying dinner at one of several participating restaurants offering a discount with the presentation of a Books by the Banks event program.
Books by the Banks is organized by UC Libraries, The Mercantile Library, the Public Library of Cincinnati and Hamilton County, Joseph-Beth  Booksellers, Northern Kentucky University W. Frank  Steely Library, Clermont County Library, the Lane Libraries, MidPointe  Library System, and Xavier University Library.
The event is free and open to the public. For more information, including a full list of authors and event schedule, visit www.booksbythebanks.org.