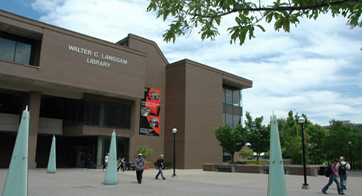 New (and not so new) Faces in UC Libraries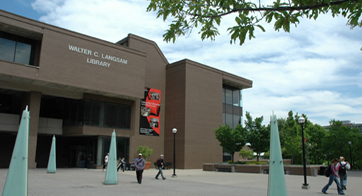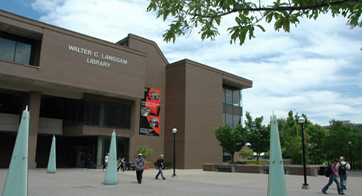 Within the last 12 months, 11 new people have joined the ranks of UC Libraries. Many of these new positions are in direct support of the initiatives and objectives of the Strategic Plan.
Glen Horton, for example, has joined the Digital Repository team to help build scholar@uc. Eira Tansey and Nathan Tallman's work with digital content allows users to interact with library resources in new ways. eLearning is a strategic initiative of both the Libraries and the university, and Lori Choudhury's work in this area will help further the cause. Many of our initiatives call for enhancements to library space, Amanda Welter will work to make those necessary changes. In an effort to make technology work seamlessly, Scott Taylor and Michelle Wagner-Strode provide embedded technology support to both Langsam Library and the College of Education, Criminal Justice and Human Services Library. Tiffany Grant, Amy Koshoffer and Don Jason offer specialized research support to the university as informationists (read more about what that is below). All of this strategic work requires a lot of communication from the Dean and University Librarian, and Jennifer Mackiewicz has been hired to support that effort as well as projects within Human Resources and Development.
The new (and not so new) hires are:
Software Developer Digital Repository – Glen Horton – 9/30/2013
Computer User Support Specialist -Scott Taylor – 11/4/2013
Digital Archivist – Eira Tansey- 11/25/2013
Digital Content Strategist – Nathan Tallman – 1/6/2014
Associate Director of eLearning – Lori Choudhury – 2/10/2014
Research Informationist – Tiffany Grant – 4/21/2014
Science Informationist – Amy Koshoffer – 5/12/2014
Director, Library Facilities and Planning – Amanda Welter – 6/16/2014
Clinical Informationist – Don Jason – 9/2/2014
Program Coordinator – Jennifer Mackiewicz – 9/8/2014
Computer User Support Specialist – Michelle Wagner-Strode – 9/8/2014
What exactly is an Informationist? An explanation and introductions…


The term informationist refers to specialists in research data services. An informationist can be described as a hybrid of outreach librarian/embedded librarian and data librarian with a hint of data scientist. UC Libraries currently has four informationist positions recently created to serve data-generating researchers at UC.

Amy Koshoffer

Amy Koshoffer joined UC Libraries in May as the science informationist. She has her Masters in Library Information Science and 16 years of research experience in cell biology, especially pigment cell biology. Amy is based in the Geology-Mathematics-Physics Library, one of the three science libraries on campus. The major functions of her job are 1) to provide "research ready" tools, resources and support such as assistance with statistical analysis programs and data visualization, 2) to advertise and instruct about our current and future institutional repositories as a tool for long-term preservation of the research output of UC, and 3) to support and educate about data management including best practices, use of tools to construct data management plans and to provide consultation on data management plan development. Amy can be reached via email at amy.koshoffer@uc.edu or by phone at (513) 556-1310.

The Donald C. Harrison Health Sciences Library (HSL) recently welcomed two new informationists – Tiffany Grant and Don Jason. They join Kristen Burgess, assistant director for research and informatics, who also works in the Health Sciences Library.

Tiffany Grant

Dr. Tiffany Grant earned her doctorate in 2009 in Pathobiology and Molecular Medicine at the University of Cincinnati College of Medicine. She worked as a post-doctoral fellow in Infectious Diseases in the Internal Medicine department of the College of Medicine, and as a research fellow in the Infectious Diseases department of Cincinnati Children's Hospital. Immediately prior to returning to the UC as a faculty member, Dr. Grant was employed at Milacron, LLC as the supervisor of the microbiology department.

As the research informationist, Tiffany will serve as the liaison between HSL and the College of Medicine research community and help to facilitate stronger research collaborations as well as provide innovative data and information resources. Some of her more immediate duties include providing data management training and support, one-on-one research consultations and bioinformatics support services. Tiffany can be reached at tiffany.grant@uc.edu or at (513) 558-9153.

Don Jason

Don Jason earned a Master of Library and Information Science and a Master of Science in Information Architecture Knowledge Management with an emphasis in Health Informatics from Kent State University in May 2013. He recently completed a National Library of Medicine Associate Fellowship program in August 2014. Previously, Don worked as a special projects assistant at the Northeast Ohio Medical University College of Pharmacy and also worked at the Northeast Ohio Medical University Health Sciences Library as a reference/circulation desk assistant and as a library intern.

In the clinical informationist position, Don will be able to utilize his strong background in health sciences librarianship and informatics to deliver services and resources to the Academic Health Center and UC Health clinicians. Don's appointment leverages the strategic work being done in the HSL to advance discovery and innovation in medical care and knowledge through the collaborative development of resources, tools and services focused on informatics, patient care and clinical research. Don can be reached at don.jason@uc.edu or at (513) 558-0725.