Note from the Dean: A Focus on Students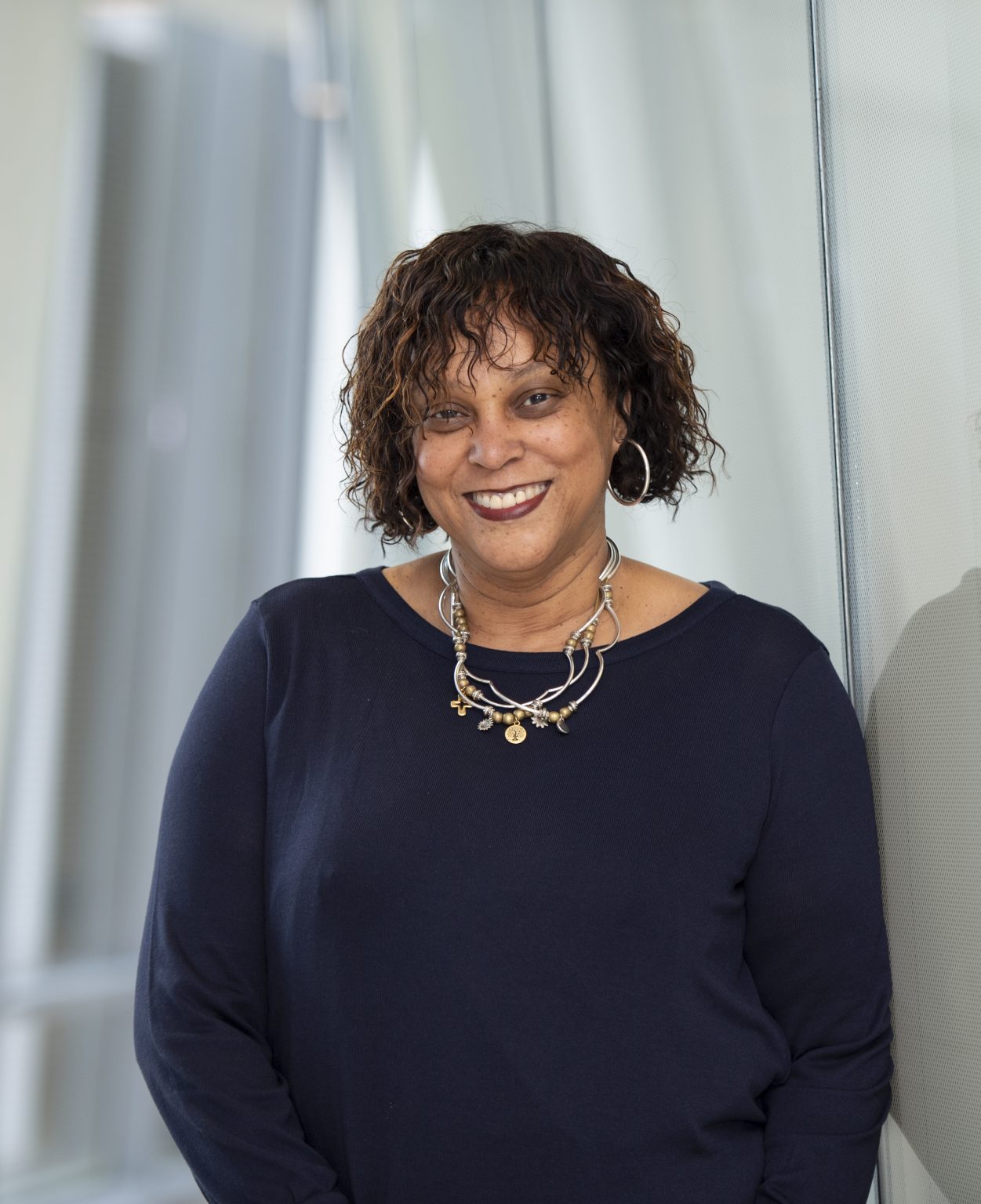 Students are why we're here. This issue of Source includes articles that feature student workers, celebrates students return to our spaces and highlights events and support for students. One of my main focuses upon being named interim dean and university librarian is to foster student success and the Libraries pivotal role in that success.
As part of our mission to empower discovery, stimulate learning and inspire the creation of knowledge by connecting students, faculty, researchers and scholars to dynamic data, information and resources, the University of Cincinnati Libraries fuels student success, research, scholarship and engagement with the community. We forge pathways to discovery and empower students, faculty and researchers to achieve academic success.
Our Strategic Framework outlines our NEXT Directions with a goal to increase our impact by: creating paths to education, innovation and student success; contributing to the university's research, learning and teaching agendas; and by creating partnerships within UC, the wider Cincinnati urban community and at national and international levels.
Students are at the core of our NEXT Directions. Many of the pathways listed in our Strategic Framework focus on our work to support students. In order to Enrich – the Academic Experience, the Libraries provide access to collections, services, technologies, instruction and spaces, so as to create pathways to education innovation and student success and make a substantive impact on the research, learning and teaching agendas of faculty, staff and students.
We also aim to create spaces that meet current student needs, but that are flexible for the future. This is demonstrated in our 10 libraries containing diverse study, research and gathering spaces such as the Langsam Living Room, the Visualization and GeoStat Labs in the Geology-Mathematics-Physics Library, the Dr. Stanley B. Troup Learning Space in the Donald C. Harrison Health Sciences Library, the Stanley J. Lucas, MD Board Room in the Henry R. Winkler Center for the History of the Health Professions and the ever-popular quiet reading rooms found in the College of Engineering and Applied Science, Albino Gorno Memorial (CCM) and John Miller Burnam Classics Libraries, among many other library spaces.
This fall semester, the university welcomed back to campus a record-breaking number of students. We've seen this increase of students in library usage as well. Most of our library locations are reporting an increase in students in the library. As of early October, the Walter C. Langsam Library has seen over 150,000 people visit. You can read more about students in the library in this issue of Source. We are thrilled to see them in our libraries.
In addition to providing the spaces and resources for learning, we also engage and collaborate with our academic and community partners so as to ensure that UC Libraries is a hub for learning, economic development, discovery and access. Our upcoming Poetry Stacked series, scheduled for Oct. 19, will raise awareness of the collections of both UC Libraries and the Elliston Poetry Room by engaging students and others in attendance with UC and community poets, including a student poet.
As a leading employer of students, we create experiential learning and professional opportunities that enhance their educational experience and support their academic goals and career aspirations. Students are true partners in delivering library services and resources to their fellow students. Our student workers are engaged in the university and their involvement with the Libraries gives them a leg-up academically. One of our student workers, Hannah Harper, in the Science and Engineering Libraries, is featured in this issue of Source for her work in helping to provide Diversity, Equity and Inclusion training to her fellow student workers.
As we continue the semester and enter into mid-terms and then exams, we anticipate even greater use of library spaces. We take our vision to be the intellectual commons of the university very seriously and we look forward to playing our part in students reaching their greatest academic potential.
Happy Fall!