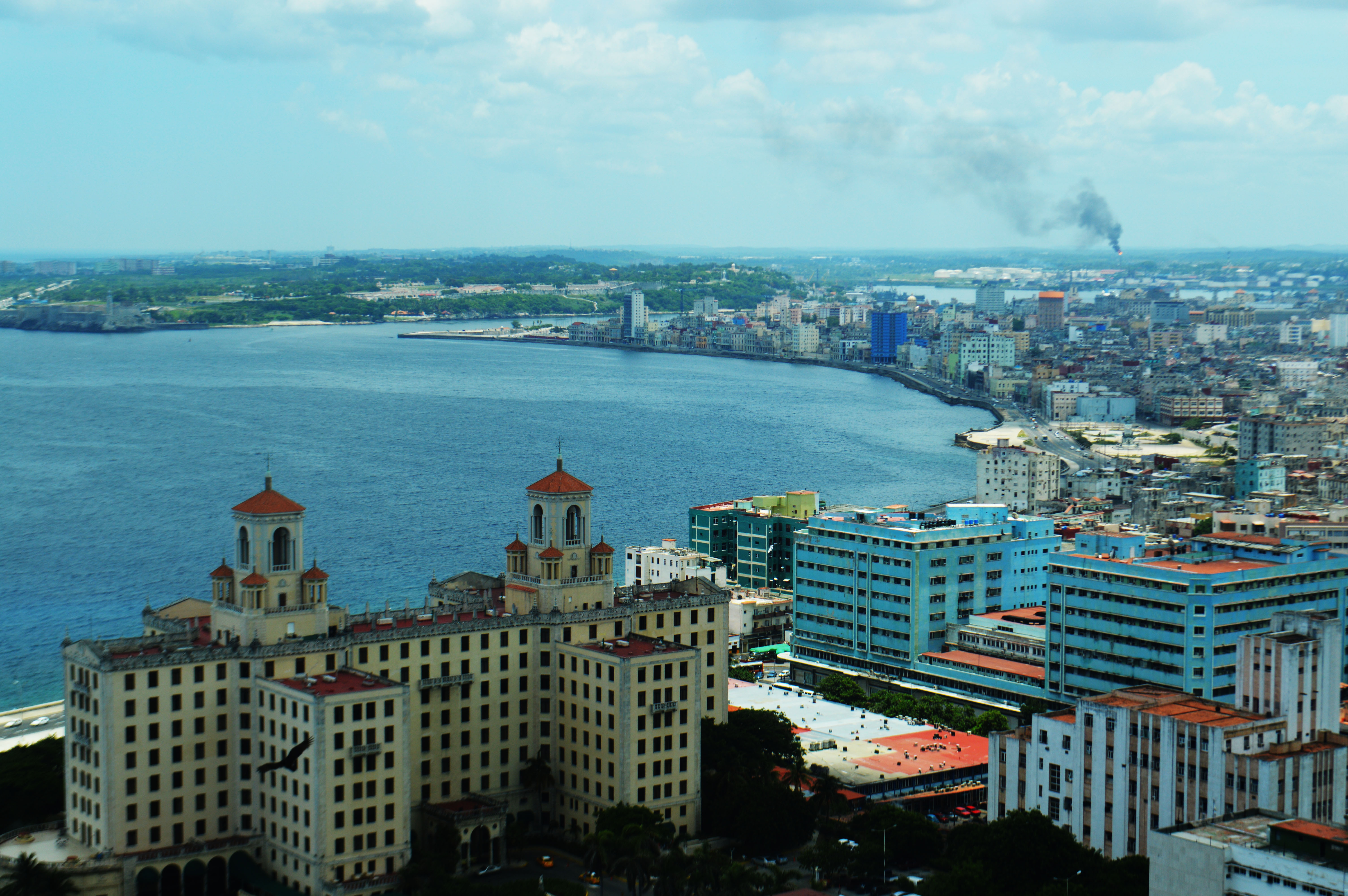 A Librarian's Journey to Cuba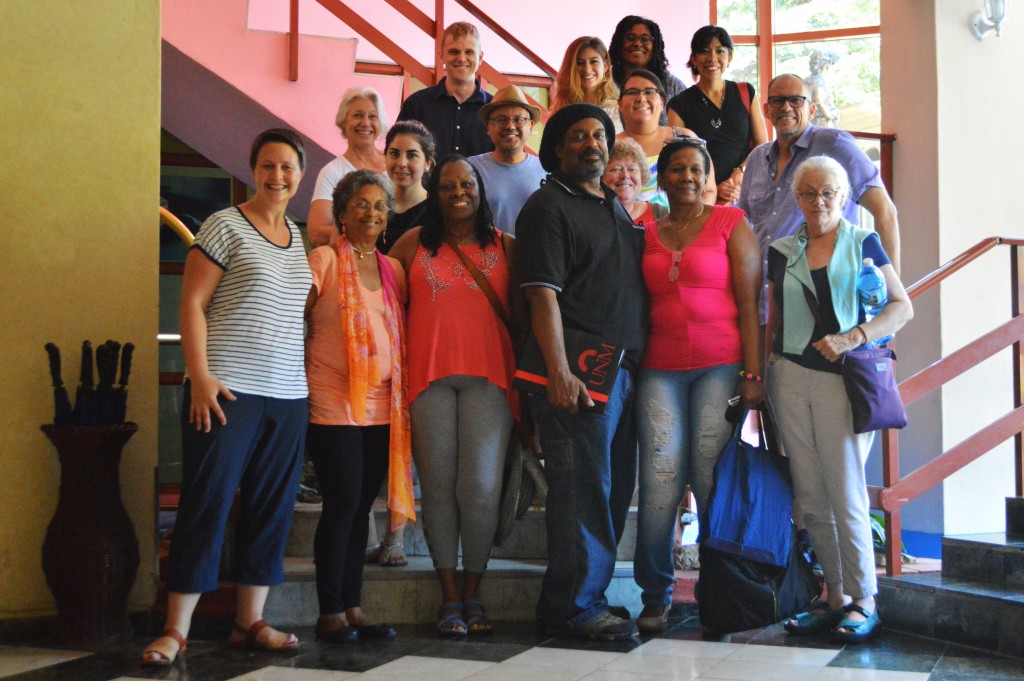 Rosemary Franklin, librarian in the Reference and Instructional Services Department, traveled to Cuba July 8-17 as a participant in the program People-to-People, "A Revolutionary Perspective on Education." Joining Rosemary was 17 librarians, K-12 teachers, university professors, and instructors from New Mexico, Florida, Ohio, and Washington, D.C. The participants brought together their collective experiences in education practice, policy making, and administration, along with health and medicine, library sciences, and community development as part of an effort to learn about Cuba's educational practices and philosophy. While on the island, participants visited museums with stunning collections; met with grassroots organizations working on literacy, environmental science, and the humanities; heard from faculty of the University of Havana about the overarching educational system and key programs such as the Literacy Campaign and Yo Sí Puedo; and dialogued with community members about the role of society and culture in education. Through these exchanges they explored themes of literacy education, learning models, teacher education, civic engagement, and social responsibility. Participants also explored various districts in and around Havana and visited neighborhood cultural art projects.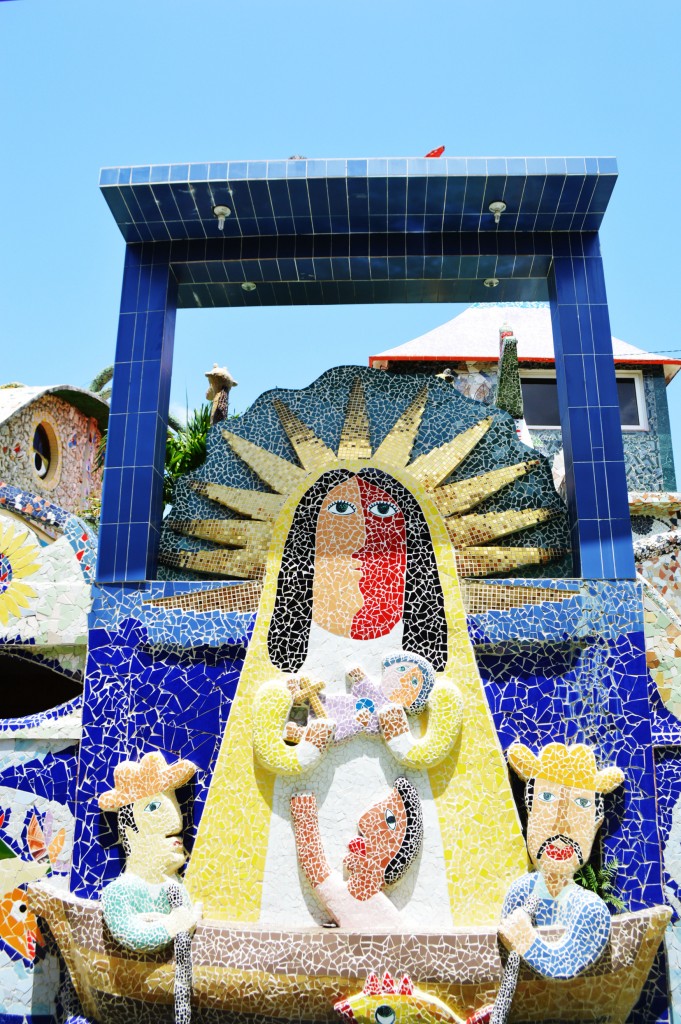 Rosemary's role in the program was as an English as a Second Language (ESL) librarian. She was drawn to the program because of an interest in Cuba's programs and available resources to teach English as well as an opportunity to learn more about Cuba's libraries and how they are managing the digital information movement.
"The University of Havana's library, which we visited, is a beautiful library, but certainly without the electronic databases we are accustomed to in the U.S. The Wi-Fi access is limited in Cuba and I saw many crowds gathered around hot spots," said Rosemary. "Will online information circumvent the library someday? Probably not, but certainly more archives will be open to scholars."
Rosemary's impression upon visiting Cuba was that it is a highly educated country with one of the highest literacy rates in the world, but at present it has limited career opportunities due to the economic sanctions and embargoes that have been in place for over five decades. Economic development is slowly happening, though, with the recent opening of U.S. travel and Cuba's move to privatizing certain sectors.
A highlight of the trip for Rosemary was attending a ballet by the renowned Cuban National Ballet at the Gran Tetro de La Habana, which was an amazing performance.
The People-to-People program is open to all educators – K-12, higher education, and librarians who have professional interests in meeting other educators and learning about Cuba and its education programs and organizations. The program was jointly sponsored by the Kimberly Green Latin American and Caribbean Center at Florida International University (FIU) and the Latin American & Iberian Institute at The University of New Mexico (UNM) in partnership with the Cuban organization Girasol. Funding was provided in part by FIU's and UNM's U.S. Department of Education Title VI National Resource Center grants. For more information, visit https://educationincuba.wordpress.com/.