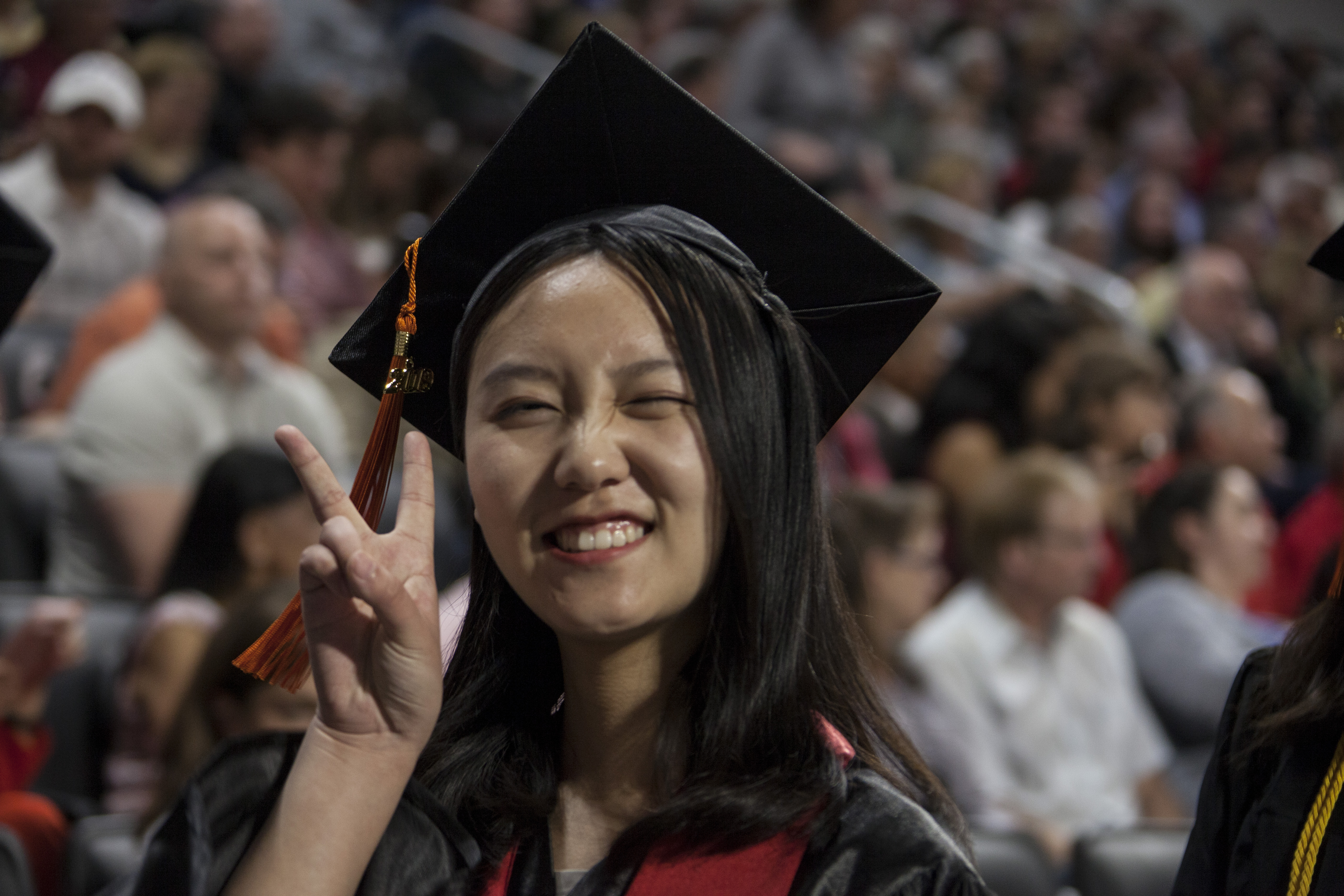 UC Libraries Support Flagship Undergraduate Joint Program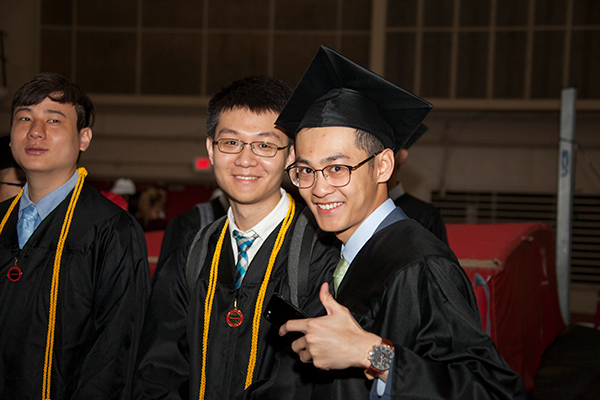 By Hong Cheng, Global Services Librarian
The second cohort of 56 students from the Joint Co-op Institute (JCI) between the University of Cincinnati and Chongqing University (China) became proud Bearcat graduates on May 3, 2019. After five years of hard study and work, 87% of students will continue their academic journey in graduate schools in the United States, China or other countries. I have been with them since their second year and was happy to be part of their academic adventure.
For many JCI students, the library has a different cultural context than for domestic students. The programs provided by UC Libraries helped the students to bridge the gap and make the libraries their home away from home. In fact, a yearbook survey found the library was among students' favorite places visited in the U.S.
While students do not interact with librarians frequently in person, I was able to find many other ways to engage them. All JCI students take an online research-oriented course in their third year and I found it the best opportunity to collaborate with the instructor to teach students basic research skills and citation rules. To help students acclimate to American academic writing and research standards, I created tutorial handouts and a Citation 101 video that the instructor shares with students each semester.
Based in the College of Engineering and Applied Science Library, I serve a dual role for the Libraries as well as JCI. For the past four years, I have been embedded in this innovative academic program and am proud of the many achievements of the students in the program. My next goal is to work with library colleagues to bring library services to other global partnerships on the UC campus.